Summary of recent criminal activity in Poland and Boardman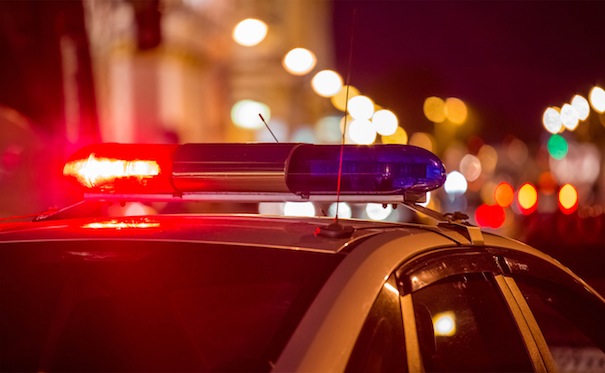 ---
POLICE CALLS
A summary of recent criminal activity in Boardman and Poland townships:
POLAND
March 8
Identify fraud: A Boardwalk Driver woman reported two credit cards had been stolen and used fraudulently.
March 11
Assault: An employee with a business in the 6500 block of Poland Way told police of having been assaulted.
March 13
Breaking and entering: Someone broke into a residence in the 3600 block of St. James Way via a side door, then took two building levels.
Identity fraud: A 15-year-old Poland Seminary High School student realized his personal information had been compromised.
BOARDMAN
March 8
Arrest: A traffic stop on Mathews Road resulted in the arrest of Rex A. Pakalnis of Lockwood Boulevard, Boardman, on a charge of operating a vehicle impaired. Pakalnis, 60, refused to submit to a Breathalyzer test, a report stated.
Burglary: A woman reported the latest in a series of break-ins to her Glenbrook Road residence, from which about $2,500 worth of jewelry was taken.
Theft: Armony L. Yates-Moore, 19, of Weston Avenue, Youngstown, was charged with stealing nine items valued at $82 from Walmart, 1300 Doral Drive.
Domestic violence: Kenneth B. Bowman, 25, of Buckeye Circle, Youngstown, was charged with the crime after his mother, of Boardman, alleged Bowman had threatened on the phone to burn down her residence with others in the home.
Arrest: Authorities on Southern Boulevard took into custody David L. Spencer Jr., 31, of Kibler Road, New Waterford, upon discovering he was wanted on a warrant charging failure to appear in Struthers Municipal Court.
Fraud: A Niles woman found out $24,162 she had in an account at a township bank was distributed without authorization to pay bills and for other nefarious purposes, apparently after someone had created an online profile regarding the account.
Harassment: A West Boulevard woman said a man sent her several such text messages that also contained cryptic threats.
Theft: A Poland man noticed $350 missing from his wallet after having patronized a Southern Boulevard big-box store.
Theft/vandalism: A worker with Travelers Inn motel, 6110 Market St., reported entering a room to discover a 32-inch TV had been forcibly removed from a wall, leaving several holes. Also, a microwave oven was missing from the room.
Arrest: Police on Market Street pulled over and took into custody Kamala M. Belton, 25, of Monroe Street, Campbell. Belton was wanted on a warrant from that city charging violation of a court order.
March 9
Arrest: Police answered a call about a possibly intoxicated person at a South Avenue motel before arresting Paulette W. Lee, who listed Youngstown addresses on East Dewey and North Lakeview avenues, on a probation-violation charge. Lee, 46, also was cited on a charge of disorderly conduct while intoxicated.
Arrest: While dealing with a family problem on Mathews Road, police charged Devon M. Anderson, 37, of Martin Luther King Jr. Boulevard, Youngstown, with resisting arrest, obstructing official business and intimidation of a public servant, a third-degree felony. Anderson refused to follow authorities' commands, hampered their investigation and twice threatened an officer, a report showed.
Assault: An employee with a Youngstown-Poland Road fast-food restaurant alleged that while she was being trained, a supervisor forcibly grabbed the accuser's shoulders from behind and moved her to the side.
Theft: A New Castle, Pa., man reported his sweatshirt stolen at Southern Park Mall.
Theft: Kelia S. Faulk, 22, of East Midlothian Boulevard, Struthers, was charged in the theft of $93 worth of property that included a comforter from Walmart.
Arrest: Officers responded to a report of a man likely slumped in a vehicle near Southern Boulevard and Meadowbrook Avenue, where they charged Brandon J. Fleshman, 37, of Maplecrest Drive, Youngstown, with operating a vehicle impaired. Fleshman registered a 0.117 blood-alcohol content, which exceeds Ohio's 0.08 legal intoxication limit, a report showed.
Arson: A man in his 20s with dark-brown hair reportedly set a trash can on fire at a Shell gas station, 998 E. Western Reserve Road, evidently after having been angered that a clerk unable to verify his age refused to sell him alcohol.
Domestic violence: A 15-year-old Boardman girl faced two domestic-violence counts after her mother alleged the teen had pushed, punched and kicked her numerous times in the face and chest during an argument related to household rules. Also, the victim's boyfriend alleged the girl had done the same to him.
Theft: A man noticed an $89 cellphone missing from his Market Street apartment.
Menacing: A Wildwood Drive woman told police a man engaged in a four-year pattern of harassment against her called the victim's place of employment claiming to be a police officer and that he was conducting an investigation of her.
Citations: Police handed minor-misdemeanor citations charging Joshua Suarez, 21, of Buchanan Drive, Boardman; Richard J. Santucci Jr., 21, of Shields Road, Youngstown; and Kenneth P. Rose, 22, of South Cadillac Drive, Boardman, with disorderly conduct after a manager at Target, 417 Boardman-Poland Road, reported three men had sounded air horns in the store, which startled several employees.
Possible theft: A man reported his wallet lost or stolen at a Boardman-Canfield Road restaurant.
Theft: An Edenridge Drive woman discovered a .45-caliber handgun missing from her home.
Theft: Two women reportedly stole $60 worth of merchandise from Dollar General, 859 E. Midlothian Blvd.
March 10
Arrest: Police phone booked Hali V. Delgado, 25, on a charge of obstructing official business, related to a Feb. 13 investigation in which authorities alleged Delgado, of Richland Avenue, Youngstown, provided a phony date of birth to hide the fact she was wanted on a warrant from Miami.
Arrest: Police conducted a vehicle check in the 4000 block of Market Street, then took into custody Willie J. Stewart, 47, who listed Youngstown addresses on Hilton and Dorothy avenues and was wanted on a charge of violating a court order. In addition, Shaneta Kennedy, 37, also of Dorothy Avenue, was given a minor-misdemeanor citation charging her with having a small quantity of suspected marijuana in her jacket pocket.
Theft: A Poland man reported two tools missing from his work trailer in the 70 block of Newport Drive.
Harassment: An intoxicated man reportedly made six or seven such calls to a South Avenue nursing home and mentioned possibly blowing up the facility.
Arrest: Officers conducted a welfare check at a Market Street motel before picking up Richard E. Charlton, 40, of Indianola Road, Boardman. He was wanted on a warrant charging failure to appear in Boardman Area Court on Market Street.
Theft: A woman reportedly stole a 24-pack of condoms from CVS Pharmacy, 7230 Market St.
Citation: Police on Midlothian Boulevard pulled over Thomas Shepherd III, 21, of Mahoning Avenue, Youngstown, and charged him with having a bowl of suspected marijuana.
Domestic violence: Wilson D. Nadal of East Indianola Avenue, Youngstown, faced a domestic-violence charge after a Cook Avenue woman alleged Nadal, 23, had grabbed her throat and twice choked the accuser during an argument about their relationship.
Theft: Two Youngstown girls, 10 and 15, were accused of stealing about $200 worth of clothing from Macy's in Southern Park Mall.
Theft: Police charged Joseph W. Kusior, 18, with theft after alleging Kusior, of Brushville Road, New Waterford, had stolen a phone-charging pad and a pack of gum from Walmart.
March 11
Assault: A Columbus man alleged that while at a South Avenue motel, his girlfriend slapped his head during a fight between them.
Arrest: While responding to a vehicular crash in the 6300 block of South Avenue, officers charged Bob E. Donathan, 57, of South Avenue, Boardman, with operating a vehicle impaired. Donathan's blood-alcohol content was 0.138, a report showed.
Harassment: An Afton Avenue woman alleged her former boyfriend has made more than 100 such calls to the accuser and other family members of hers.
Theft: A woman reportedly took four boxes of earrings worth $200 from Kohl's, 383 Boardman-Poland Road.
Theft: A 17-year-old Youngstown boy was accused of stealing a $10 pregnancy-test kit from Walmart.
Domestic violence: Suhib A.H. Idraikh, 24, of Washington Boulevard, Boardman, faced a charge after his wife alleged Idraikh had grabbed her arm during an argument, leaving minor redness. Further bolstering the charge was a witness alleging having seen the couple engaged in a physical fight, a report stated.
Theft: Someone in the 8000 block of Deerpath Drive removed about $1,000 worth of gift cards and $5 from a car.
March 12
Drug paraphernalia: While investigating a suspicious vehicle on Stanton Avenue, officers charged Sunni L. Guy, 25, and William K. Nichols, 50, both of South Avenue, Boardman, with possessing drug paraphernalia. Two suspected crack-cocaine pipes were found, police alleged.
Aggravated menacing: A man told officers that while walking to a curb in front of his South Cadillac Drive residence, a woman in her mid-50s pulled up in a vehicle and made a threat stating he would be killed.
Aggravated menacing: A worker with a South Avenue long-term care center reported having heard via a third party that a co-worker intended to harm the worker, apparently after the employee had written up the co-worker.
Assault: An employee for a Lake Park Road business alleged his boss had shoved him out of an office during a heated discussion between them about work-related issues.
Theft: A man noticed 11 over-the-counter pills missing from his Erie Street home.
Theft: A nurse's aide for a South Avenue nursing home reported a $600 iPhone stolen while at work.
More like this from vindy.com