LaBrae ready for first regional in 5 years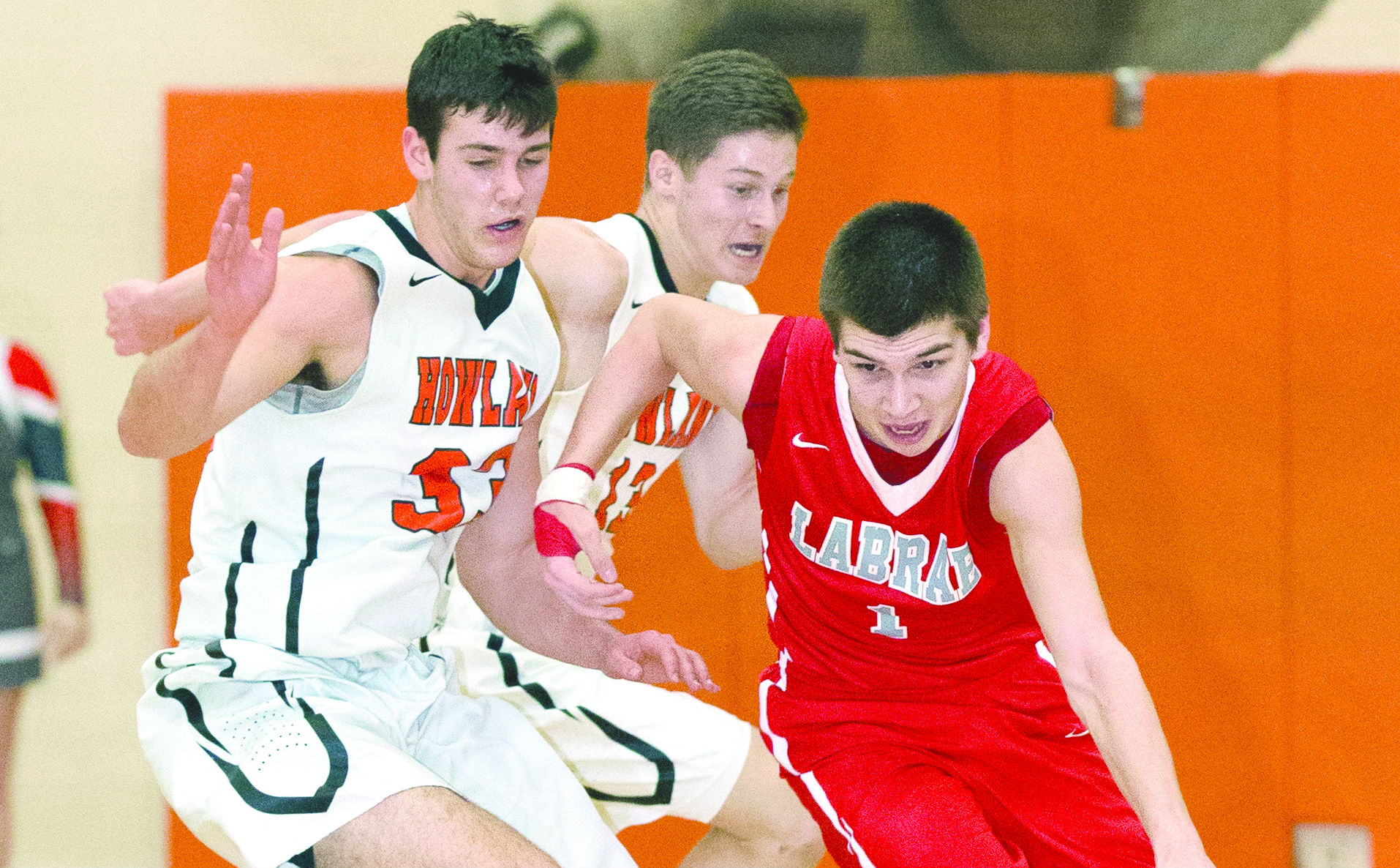 ---
By Dan Hiner
Leavittsburg
The LaBrae High School boys basketball team practiced on Tuesday just like it was any other week — same drills, same work ethic and same practice time.
But this week is special as the Vikings have advanced to the Division III regional semifinals for the first time since 2013.
"The emotion is out of control, it's crazy," LaBrae's Tyler Stephens said. "Every single one of these guys are motivated, coach's motivated and it's still not done."
LaBrae (24-1) will play Canton Central Catholic tonight at the Canton Fieldhouse.
LaBrae head coach Chad Kiser said the regional semifinal will feature two different philosophies. The Crusaders are a half-court team that will slow the game down while LaBrae likes to push the ball up the court.
He said Canton Central Catholic is a fundamentally sound team and will capitalize on its opponents' mistakes.
"We like to get up and down, apply pressure and play fast. They'll take a minute or two off a possession if they have to," Kiser said. "They'll look to run initially, but very patient and disciplined on the offensive end."
The Vikings reached the district semifinals each of the last four years but were unable to claim a title.
Kiser has a slightly different squad than in previous years. The Vikings were known for hard-nosed defense and smart play on offense.
This year's team is more prolific offensively because LaBrae's offense features more athleticism. The team doesn't have a shutdown defense, but they still held all three playoff opponents to fewer than 50 points.
"I think our focus has been a little bit better and just our ability to score," Kiser said. "We've been a better scoring team. In the last couple years we've been a better defensive team.
"Come tournament time, we've struggled to shoot the ball the last couple years. This year we could put five shooters out on the floor. They can all shoot, dribble."
Kiser said the team found itself in a rut during the middle of the year, but the Vikings' only loss woke the team up.
"When we lost to Poland that kinda woke us up," Kiser said. "It's really been intensity right from the get go come tournament time.
"When we're locked in and focused we're tough and we're hard to beat. On the other end, so is every other team left in regionals. There are no easy games."
Kiser said the team can't overlook any of their opponents the rest of the season and LaBrae will have to "play together as a team." The team is prepared to earn a regional title.
LaBrae guard Aaron Iler called this year's tournament run "magical" and he's going to make the most of his opportunities this week.
"It's something some kids only dream of," Iler said. "We get the opportunity to do that. I think it's really important to go out there an enjoy every second and make it as memorable as possible.
"It actually means a lot to me to make a name for a small little town. Some kids grow up playing on the street with friends. We're not kids growing up all over the place, getting recruited or anything. It's kids who grew up playing together. We all came in, we came together and we get to do something special with it."
More like this from vindy.com