Student safety a concern for national walkout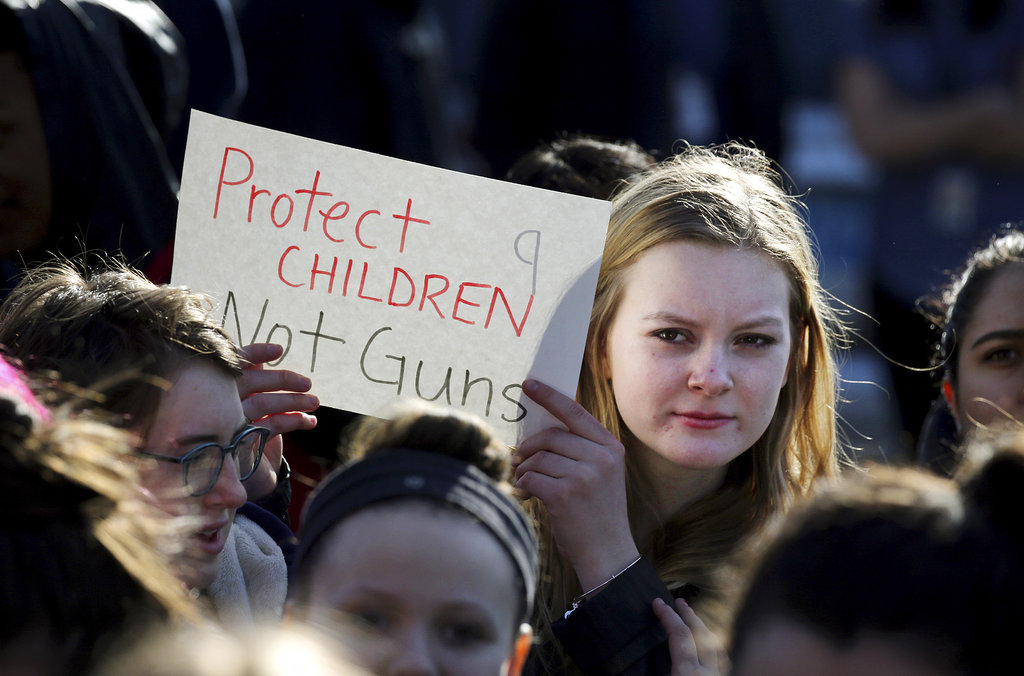 ---
By Billy Ludt
YOUNGSTOWN
Valley schools are taking different approaches to a national walkout Wednesday morning to remember those killed in a Florida school mass shooting.
The Canfield schools' administration is not condoning any walkout. Instead, high-school students who wish to participate will have the option to go to the school's auditorium at 10 a.m. Wednesday for a student-organized rally.
"I think the clearest narrative that can be undisputed between both parties and all generations is that kids shouldn't die in school," said senior and organizer Jen Smith. "These are just kids that went to school and died, and that shouldn't happen."
After the students organizing the protest negotiated with school administrators, the two parties settled on using the auditorium.
The administrators wrote a letter last week stating the students can't walk out due to safety reasons – having an advertised time and place where students will be located outside of the building.
"This is a positive role. This is part of the educational process," said Superintendent Alex Geordan in a weekly school update video dated March 8. "And we're actually going to have some recommendations from our students that could actually benefit them and being a part of the republic – our nation."
When asked for comment from Geordan, The Vindicator was referred to that letter.
"For us to feel that as students that we can't speak our minds and being confined to what we do," said senior Ian Ward. "I would have liked to have unified as a national student body and walked out with our national peers."
Smith said the group of students behind Canfield's protest have drafted a comprehensive security plan for the district, and plan to attend upcoming board of education meetings.
"They don't want it to just be like a flame that dies out after one random protest and there is some strategy and longevity to this protest," Smith said.
Austintown schools officials and Austintown Police Department conducted a public safety summit Monday evening.
"All of us recognize the fact that we'd never want to be children nowadays," Lt. Tom Collins said.
The board of education approved a four-part resolution that asks President Donald Trump to draft legislation regarding school safety that covers access to additional mental health services and security measures, like school resource officers and staff safety training.
"I don't think any of us want to totally stop doing the things we normally do in schools because of the way things have been," Superintendent Vince Colaluca said.
Colaluca and Collins fielded questions submitted by the audience.
Austintown students will participate in the walkout Wednesday, but with an evacuation drill. Once outside, there will be a moment of silence, and beforehand, the students will hear about the schools' security measures.
Poland schools Superintendent David Janofa said Monday the district was still finalizing its plans for Wednesday, and there would be a meeting with students today to figure it out.
Girard schools added a second school resource officer last week. The two officers will work between Girard's three school buildings.
Contributors: Amanda Tonoli, Samantha Phillips, Jordyn Grzelewski
More like this from vindy.com