Area events, fundraisers and more that are worth a look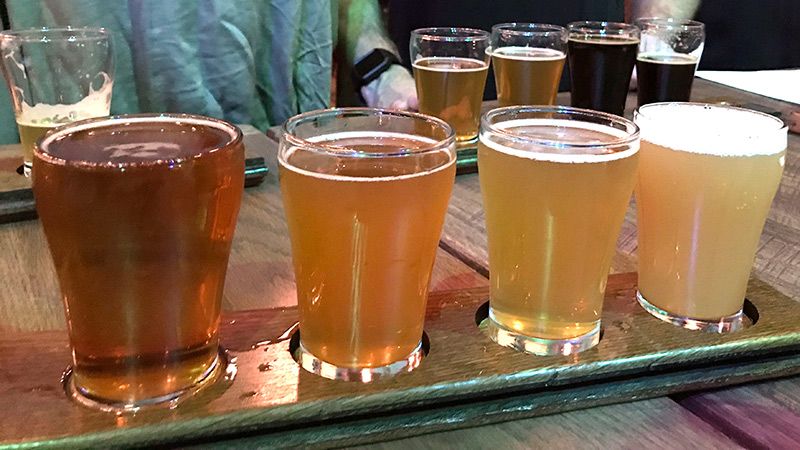 ---
auctions
Beavercreek Sportsman Club will host an auction at 6 p.m. March 24 at 14480 Washingtonville Road, Washingtonville. Featured will be new merchandise, food, general items and more. Curtis Smith will be auctioneer. For information, call Smith at 330-257-2928 or Mike at 330-831-5648. Payments may be cash, check, MC, Visa, Discover, or American Express. There will be a three percent buyer's premium waived for cash or check.
St. Nicholas Church, 764 Fifth St., Struthers, will host a quarter auction Saturday for Justine Ula Keller, 27, who is fighting her third battle with Ewing Sarcoma. Doors open at 5 p.m., and the auction begins at 6. Tickets are available online at eventbrite.com. For information, call 330-599-9991. The proceeds will be used to help with Keller's medical bills.
CLASSES
Healthy Cooking Class will take place at 11 a.m. Sunday at Temple Emmanuel Seventh-Day Adventist Church, 108 W. Indianola Ave., Youngstown. Breakfast ideas will be featured. Event is free. Donations will be accepted and will benefit the continuation of cooking class. Reply at templesdachurch@gmail.com, visit www.tesdachurch.org or call 330-788-9796.
FUNDRAISERS
Friends of the NRA of the Mahoning Valley will host the 22nd annual fundraiser on behalf of the NRA Foundation at 5:30 p.m. Thursday at the Embassy, 530 Youngstown-Poland Road, Youngstown. There will be an auction and raffle. Order tickets online at www.firendsofnra.org. Cost is $40 for an individual, $150 for dinner, bucket tickets and a raffle ticket; $300 for a duo package; $500 for 8 dinner tickets, eight NRA hats, bucket tickets, 1/4 page ad and VIP entrance; $1300 for gold package; and $2250 for VIP package.
Newton Falls Preservation Foundation will present "An Intimate Afternoon with Folk Legends" at 2 p.m. Sunday at Roby Lee's Restaurant, 425 Ridge Road, Newton Falls. The event will feature the music of Alex Bevan, Jim Ballard, Jim Gill and Tim Cole. Tickets are $25, which includes food. The cost for a VIP table is $400, which includes a front-row table, eight tickets, food and two bottles of wine. Only nine front-row tables are available. Proceeds will benefit efforts to save the historic USO/community center building. Tickets can be purchased online at www.nfpreservation.org/folk-legends, by mail with check payable to NFPF/Tickets, P.O. Box 61, Newton Falls, OH 44444, by phone at 330-442-2738 or email NFPreservation44444@gmail.com for information.
St. Stephen Church, Niles, will host its annual "Luck of the Irish" fundraiser Saturday at Ciminero's Banquet Center, 123 N. Main St., Niles. Doors open at 5:30 p.m. Tickets are $50 and can be purchased by calling 330-652-4396. The event will include a buffet dinner, desserts and an open bar. There will be more than $7,000 worth of cash and other prizes that include jackpots of $500, $750 and $1500; a lottery tree; a restaurant gift-card tree; and a gift basket auction as well as other ways to win. New this year in the live auction will be 12 seats for an April 22 dinner to be prepared by the Rev. James Korda, president of the Catholic Television Network of Youngstown and administrator of St. Stephen Church and host of the Wineskins program, and Lisa Abraham, cookbook author and retired food editor of the Columbus Dispatch and Akron Beacon Journal. They will offer a six-course meal, complete with wine pairings and narration, which they will serve for 12 people who bid the highest for a seat at the table.
Southside Duplicate Bridge Club will host charity games March 19, 20, 21 and 23. Proceeds will benefit the Salvation Army. For information, call 330-707-4146.
Stambaugh Chorus will host its "Around the World Wine and Beer Tasting Tour" fundraiser from 4 to 6 p.m. April 16 at Barrel 33, 8208 E. Market St., Howland. Food will be available from the menu. The event will include a basket raffle, silent auction and 50-50 drawing. Wines will be available from Ohio, Washington, Oregon, California and Argentina. Beers will be available from Germany, Belgium, Michigan and Ohio. Call Charlotte Floyd at 330-372-1976 with questions.
Stones of Help INC will host its second annual Sergeant Wilbur Lee Fish Jr. Sarcoidosis Awareness event May 6 at Mahoning Country Club, 710 E. Liberty St., Girard. Various sponsorship levels are available. For information, call Gwendolyn Fish at 330-506-7299 or email gwendolynfish@hotmail.com.
Tippecanoe Country Club, 5870 Tippecanoe Road, Canfield, will host "Golf Fore Sight ... Keep Your Eye on the Ball" set for May 21. There will be a 1 p.m. shotgun start, and proceeds will benefit the Sight for All United Foundation at www.sightforallunited.com.
Valley Autism 5K and Family Fun Walk will take place April 28 at Austintown Township Park, 6000 Kirk Road. Sponsorships are still available. Make checks payable to the Autism Society of Mahoning Valley and mail to: Autism Society of Mahoning Valley, P.O. Box 151, Canfield, OH 44406, email form to walk@autismmv.org or call Robin Suzelis, event chairwoman, at 330-333-9609.
YSU's Penguin Club and Dana School of Music will present a joint fundraiser, "Live at the Lake" April 20 at The Lake Club, 1140 Paulin Road, Poland. Cocktails and appetizers will be served at 7 p.m. followed by dinner at 8 and entertainment at 8:30. Cost is $125 per person or $1,000 for a table of 8. To make a reservation or inquire about sponsorship opportunities, contact jdtomsich@ysu.edu or 330-941-3801. Proceeds will benefit the Dana School of Music's Robert E. Bulkley Jazz Scholarship, Tony Leonardi Jazz Ensemble Scholarship, Senator Harry Meshel Jazz Scholarship and the Penguin Club, official booster club of YSU athletics.
Sales
Austintown Community Church Preschool Childcare Center, will host its annual "Trash and Treasure" sale from 9 a.m. to 1 p.m. March 24 in the Youth Auditorium of the Education Wing at Austintown Community Church, 242 S. Canfield-Niles Road. Table rentals available by calling the preschool office at 330-793-1843 and must be paid in full by March 19. Table set up will take place at 8 a.m. There will be raffle baskets with drawings to take place at 12:45. Snacks, light lunch and beverages also will be available. Proceeds benefit the purchase of developmentally appropriate resources for children. Call the school office from 9 a.m. to 4 p.m. at 330-793-1843. For information, visit www.yourACC.org. Registrations for summer program and the new school year are being accepted for preschoolers age 3 to 5 and school-age children kindergarten through fifth-grade.
Friends of the Library Columbiana will host a book sale for the public from 9 a.m. to 7 p.m. Saturday at Columbiana Public Library, 332 N. Middle St. Paperback books, 25 cents; hardbacks, 50 cents; and audio/visual material, $1. Beginning at 4 p.m., $3 for a bag of books.
Helping Hands Closet at Western Reserve United Methodist Church, 4580 Canfield Road, Canfield, has new and gently used clothing for the entire family. March continues winter clearance. All inventory is $1 each and includes men's, women's and children's clothing. White tickets (new spring items) and jewelry are not on sale. Hours are 9 a.m. to 1 p.m. Tuesday.
Salem Historical Society will host a sale from 9 a.m. to 3 p.m. Friday and Saturday at the Dale Shaffer Library, 239 S. Lundy Ave., Salem. There will be furniture, collectibles, household items, books, records and more. Proceeds will benefit the society's trolley fund.
Wilmington Township Mercer County Civic League Quilters will host its annual Quilt Show from 10 a.m. to 3 p.m. March 24 at the municipal building, 35 Auction Road, New Wilmington, Pa. The event will offer a variety of locally-crafted quilts. Featured will be Joan Dawson's quilts. Dawson is a retired teacher from Wilmington who has been quilting for nine years. Admission is $2 and refreshments will be available. Some quilts for sale will be included in the display. The quilters have a king-size "Gray Nine-Patch" quilt to be raffled at the annual garage sale on May 12. Tickets may be purchased for $1 each, or 6 for $5. Proceeds benefit the scholarship fund. For information, call 724-946-8074.
SPECIAL EVENTS
Church Hill United Methodist Church, 189 Churchill-Hubbard Road, Liberty, will host a Children's Fair from 11 a.m. to 1 p.m. Saturday. There will be games and prizes. Lunch will be available for purchase.
Mahoning Valley Historical Society will present "Sisterhood in Blue: The Trailblazing Women in the Youngstown Police and Fire Departments" in celebration of Women's History Month from 1 to 3 p.m. Saturday at Tyler Mahoning Valley History Center, 325 W. Federal St., Youngstown. Participants will hear the stories and struggles of some of the first women to serve on the Youngstown Police and Fire Departments. This program is free.
Ohltown United Methodist Church, 2001 Ohltown Road, Mineral Ridge, will sponsor a free community egg hunt from 3 to 4 p.m. March 24.
TRIPS and tours
AARP 4611 East will host an overnight trip to Lancaster, Pa., April 6 and 7 to the Sight & Sound Millenium Theatre to see the production of "Jesus." Cost is $300 for double occupancy with the first payment of $50 due with reservation. Balance is due by Friday. For reservations, call Darlene at 330-783-0542 or Rosalind at 330-782-9188. Classic Heritage bus will leave at 6:30 a.m. April 6 from the Walmart parking lot on Belmont Avenue. Bus is scheduled to return about 9:30 p.m. April 7.
A calendar of activities to which the public is invited is published Monday. Please submit information to the Society Department by noon Thursday.
More like this from vindy.com