Prom dress giveaway honors victim of drunken driver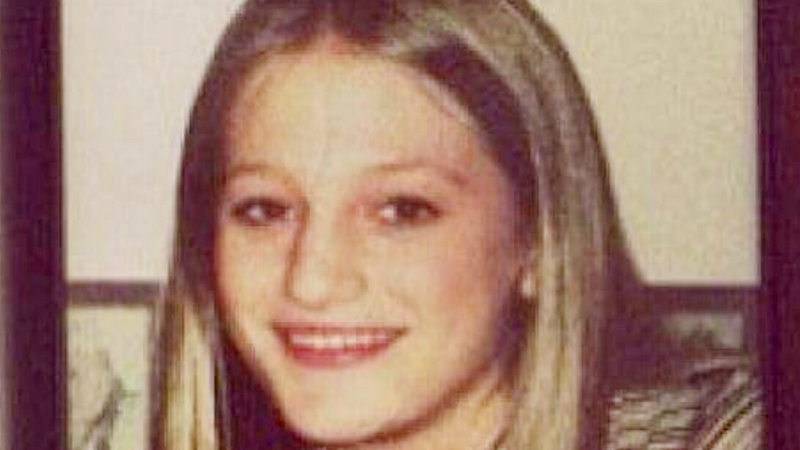 ---
HUBBARD
The Kyrsten's Kloset fundraiser is just one way a Hubbard family honors a loved one's memory while helping others in need.
"It helps us with the grieving process," said Sarah Studer, Kyrsten's sister.
Kyrsten was killed by a hit-and-run drunken driver April 4, 2003. Kyrsten's parents and a family friend, Renee Merrell, formed the Kyrsten Elizabeth Studer Foundation through the Community Foundation of Western Pennsylvania and Eastern Ohio.
This year's fundraiser will take place from noon to 4 p.m. March 24 and 25 at 110 Orchard Ave. Girls at the fundraiser pick out the dress they want, and in return, they must sign a pledge to not drink and drive. Monetary donations can be made.
"Hubbard schools have been amazing; they support us and make us feel like our daughter really mattered. I'm so grateful for them," said Jenifer Studer, Kyrsten's mother. "Girls can come get a dress that is totally free, we have lots of brand new dresses, and it's a good cause."
The foundation originally started as a scholarship fund, then became a nonprofit to help children and families in need.
"We put on this event to raise awareness of drinking and driving, and we help anonymously with things like helping pay for funerals and hospital bills, but they don't know it's us. It's not about the recognition, it's about helping people," Sarah said.
The Kyrsten Elizabeth Studer Foundation donated prom dresses to special- needs children for the Tim Tebow Foundation's Night to Shine prom event.
"We are raising awareness of the dangers of drinking and driving. That's why we encourage people to take part in it regardless of monetary status," Sarah said.
This year, there are 1,500 mostly new dresses to shop through, including a couple of bridal dresses, prom dresses and formal dresses.
Jenifer said about 40 dresses were given away within the first couple of years, and now they usually give away about 200. She hopes to see more girls take advantage of the opportunity this year.
"The amount of donations has increased over the years," Sarah said. "We appreciate each donation. Our goal now is to increase the amount of people we get through the doors signing the pledge."
Aside from dresses, there also will be an auction and bake sale at the fundraiser.
LaFrance Cleaners is the event sponsor. Stephen Weiss, owner of LaFrance, said people can donate dresses to the company's locations in Youngstown, Poland and Boardman to be given at the fundraiser.
"They do a great job. It's a good cause, you don't want kids drinking and driving. It also gives ways for people to have access to prom dresses without going bankrupt," Weiss said.
Sarah said she hopes the event is a reality check for people, saying, "Don't ever say it could never happen to me, because we experienced it firsthand."
"When you lose a child, you are sad, but a school like Hubbard ... the people that work there, the superintendent, the people in the community, they seem to care about helping us feel better and doing something for kids who can't afford things, and I appreciate it," Jenifer said.
If anybody would like to volunteer for the event, Jenifer said they can show up during the fundraiser and let them know they would like to help. They can also donate gift baskets for a raffle.
More like this from vindy.com