Regency House to host 'Youngstown Strong' fights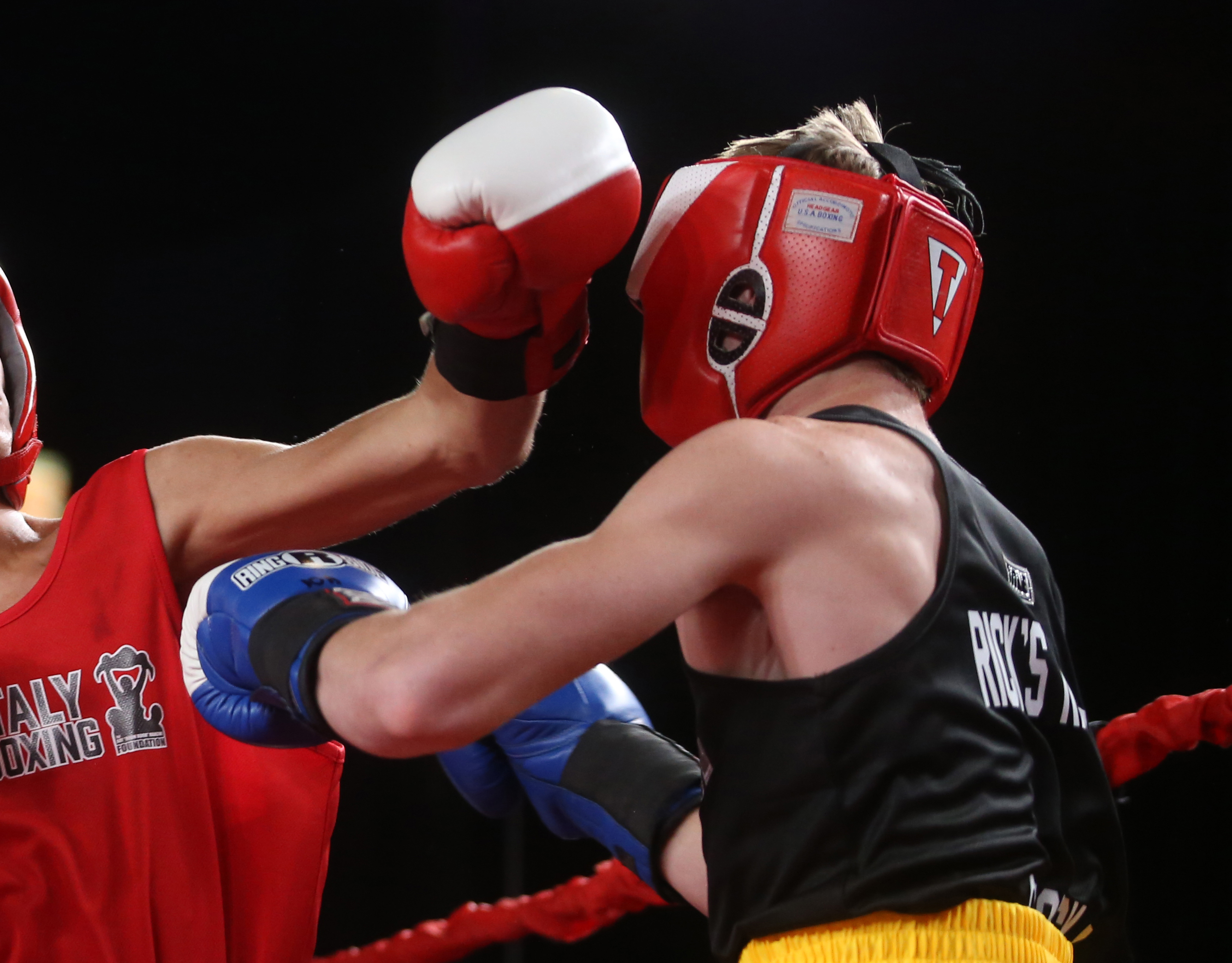 ---
By Greg Gulas
YOUNGSTOWN
A 12-bout amateur boxing card to raise scholarship money in the names of four area sports notables is set for March 31 at the Regency House, 3704 Mahoning Ave., Youngstown.
Presented by Lights Out Management and titled "Youngstown Strong," boxers from four area gyms, including Downtown Boxing Club, Burnside Athletic Club, South Side B.C. and Salem B.C. will be highlighted.
Also set to take part are fighters from Cliff Gregory's Raw Boxing Gym in Farrell, Pa., Akron's Boxing Academy, Zanesville B.C. and Bronco McCart's Detroit B.C.
Area notables to be honored include John Grace, longtime sandlot baseball aficionado, Bob Gorvet, sandlot baseball coach and volunteer, Don McCloud, former Youngstown State football player under Dike Beebe and area youth football coach and Pat Strollo, whose love for football included a stint at YSU as one of its staff members and game-day personnel.
"This is an exciting card with a nice mix of local fighters and those from outside the area that are looking to make a name for themselves," Lights Out Management's Mike Cefalde said. "It's very special to be able to honor four individuals, who over the years, have contributed quite a bit to the area sports scene, its teams and the many athletes that excelled in sports."
Grace was the one constant at Cene Park right after its opening. His self-written job description included overseeing everything at both the park and its hitting facility in Struthers. His duties ranged from opening and closing the facility, to reporting nightly results to the media and working the scoreboard on its main field.
"When you look up the definition of dependable in the dictionary, you see a picture of John Grace," said Class B president Scott Ruark. "He was loyal, passionate about baseball and truly cared about all local players. It's an honor to have a scholarship named on his behalf and the league is honored to be part of such a special night. John would really have enjoyed knowing that a player from our league is the recipient of a scholarship named on his behalf."
Gorvet was a longtime baseball coach who helped his brother, Tony, and the Class B league with the many tournaments they hosted over the years.
McCloud, a 30-year high school football official, coached youth teams over a five-decade span which included stints at both Ursuline and Cardinal Mooney high schools.
Strollo was a trusted member of the Penguins' football staff during its championship years and worked alongside film coordinator, Ed Strauss.
Representing Downtown B.C. will be Brian Sims (160 pounds), Connor Young (195), Isaac Chatman (132), Greg Willacher (180) and Cody Lucky (160), Jackson Behun (132) will represent Jack Loew's South Side B.C., Burnside A.C.'s Drew Smith is set to take part as well as Salem B.C.'s Isaac Collins (125).
The area will get a firsthand look at up-and-coming Akron Boxing Academy brothers Devonte (65) and Omari (55) McFadden, Farrell's John Van Cise (145) and Zanesville's Colten Schneider (155).
Five Detroit-based boxers are also set to make their area debut, including Zach Drummond (195), Anthony Lupardo (115), Brett Bray (60), Jeffrey Venor (55) and Flynn Cooper (55).
"In addition to those who have already been confirmed, there are a few slots that still need to be finalized," matchmaker Tom Cordell said. "It's a very competitive card with each bout evenly matched. The four individuals being honored will make for a great evening. Each was very special in what they did for area sports."
Former professional fighter Craig Snyder (22-1, 13 KO's), who won the IBC Continental America junior middleweight title in 1994, will also be on hand to sign his book "The Boxers of Youngstown, Ohio: Boxing Capital of the World," recently released by Page Publishing.
General admission tickets are $15 with VIP tickets $25.
Tables of eight range from $300-$400.
Doors open at 6 p.m. with the first fight hitting the bell at 7 p.m.
Further information can be obtained by calling Cefalde at 330-610-2306 or Cordell at 330-717-4201.
More like this from vindy.com