Chad Zallow quailifies for finals at NCAA indoor championship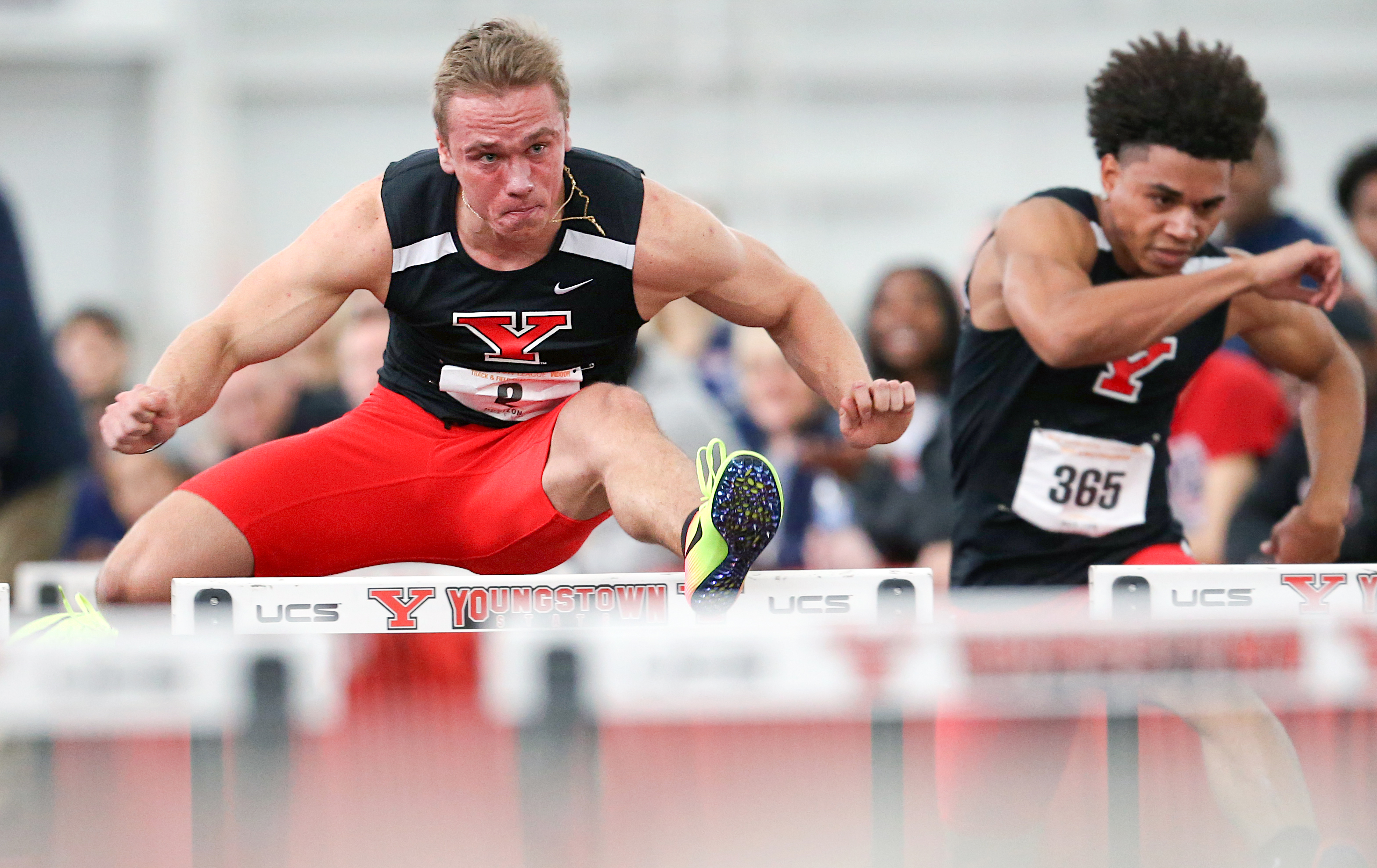 ---
Youngstown State hurdler set for rematch with national champ Grant Holloway
Staff report
YOUNGSTOWN
Youngstown State sprinter Chad Zallow qualified with a time of 7.75 seconds for today's finals in the 60 meter hurdles at the NCAA Indoor Track and Field Championships. Zallow's ran the fifth fastest preliminary time. It's the second year in a row Zallow is in the finals of this race. Last year he placed third with a time of 7.72. Florida sprinter Grant Holloway led the pack with a qualifying time of 7.58. By advancing to the finals, Zallow will earn first-team All-American honors for the second year in a row.
Holloway, the defending champion in the event, also owns the NCAA record in the race with a time of 7.42. Of the eight finalists in today's race, six were in Zallow's heat including Holloway, Liberty's Jovaine Atkinson (7.64), Antoine Lloyd of Nebraska (7.70) and Cal's Ashtyn Davis (7.74).
With such stiff competition, Zallow knows that anyone can win at this point.
"Everyone in the finals can win this race. It's all about getting off to a good start and running your best race," Zallow said.
Zallow ran in the first preliminary heat, and didn't run as well as he wanted to, which had him unsure if he would get to the finals.
"I wasn't sure if I was gonna make it. I ran in the first heat and watching that second heat I just wasn't sure, but everything worked out and I have another chance tomorrow," Zallow said. "I was too cautious."
Despite being unhappy with his performance, Zallow knows what he needs to do to bring home a championship today.
"I just need to be more aggressive. I didn't run my best race tonight. I didn't have the best finish," Zallow said.
"I let off the gas a little bit, but if I'm more aggressive I should be good to go."
The race will be live-streaming today on the Watch ESPN App at 6:10 p.m. and airing at a later time on ESPNU and ESPN 2.
More like this from vindy.com