Trump says 2020 slogan is 'Keep America great!'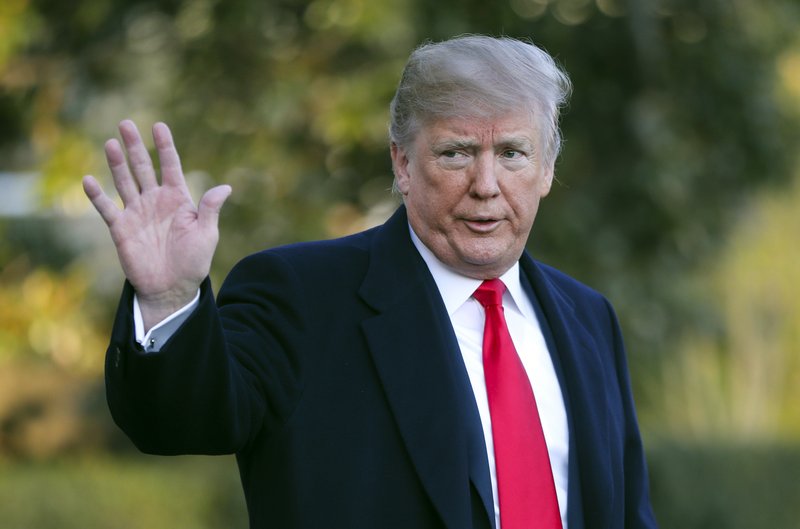 Photo
President Trump at a rally tonight in Moon Township, Pa.
MOON TOWNSHIP, Pa. (AP)
President Donald Trump says he's decided on a slogan for his 2020 re-election campaign.
Trump says if he runs again — which is "almost positive" — that he can't use his "Make America Great Again" tag line. That's because he'll already have spent years in office.
Trump says his new slogan will be "Keep America great!" with an exclamation point.
He is bashing the press for its coverage of his decision to agree to direct talks with North Korea.
Trump says that, for the first two hours, his coverage was "unbelievable."
But he says that, by the next day, the coverage had turned. Trump is discussing how he came to his decision to meet with Kim Jong Un at a rally aimed at boosting special election candidate Rick Saccone.
Trump's first mention of Kim was met with boos and jeers from the crowd, but Trump told them that that they had to be "nice."
Trump also says he thinks the North wants to have peace.
He say he thinks "it's time."
Trump is also touting his decision last week to slap tariffs on steel and aluminum imports.
Trump says, "We're saving the steel" and that both steel and aluminum are "back," drawing cheers.
Polls show Saccone in a tight race with Democrat Conor Lamb in a district that Trump won by 20 percentage points.
More like this from vindy.com