TJ Maxx parent HomeGoods looks at Lordstown for 1,000-job site
By Kalea Hall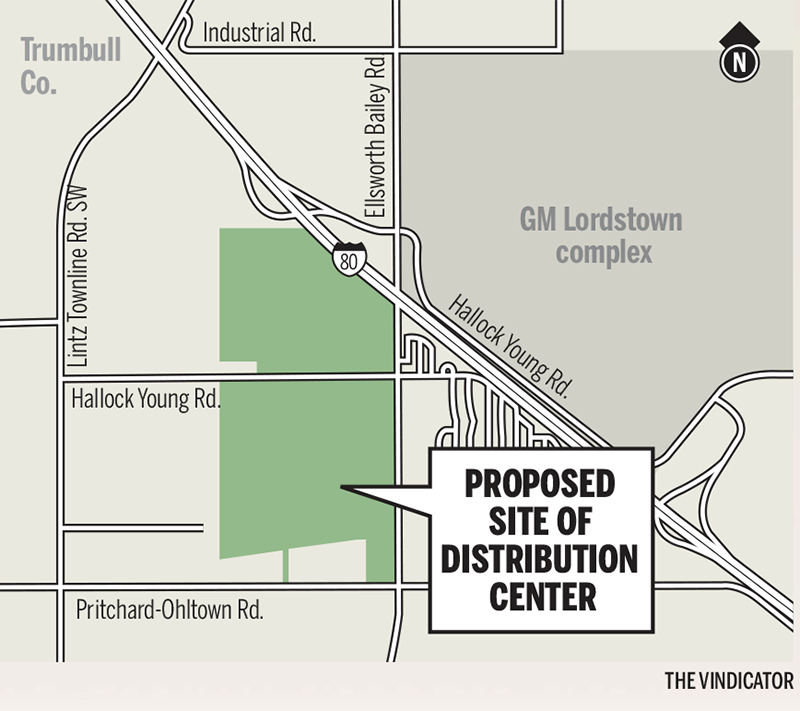 Photo
LORDSTOWN
HomeGoods, a division of The TJX Companies Inc., which owns TJ Maxx and Marshalls department stores, wants to build a distribution center in the village to employ 1,000 people.
The company has signed purchase and sale agreements for the potential purchase of about 290 acres on Bailey Road.
"We are optimistic that we may build an approximately 1.2 million-square-foot distribution center, pending completion of due diligence and receipt of appropriate approvals and incentives," the company said in a statement. "This distribution center will help service the company's growing network of HomeGoods stores, and, assuming full project approval, we hope to have the facility completed in 2020."
The company expects to create about 1,000 jobs during the first five years of the facility's operation, and expects to commit about $160 million to the land, facility and equipment.
In mid-February, the property owners of two pieces of the land where the warehouse would be built filed for zoning changes from residential to industrial with the Lordstown Planning and Zoning Department.
The Youngstown/Warren Regional Chamber confirmed it has been working with the company to find a local site for its warehouse and distribution center.
"We have been working with them since early 2016, and we are really excited about the opportunity," said Sarah Boyarko, senior vice president of economic development for the chamber.
If the center is constructed, it will be a part of a list of other Trumbull County warehouse and distribution centers. The Anderson-DuBose Co. on Tod Avenue in Lordstown does distribution for McDonald's and Chipotle fast-food restaurants.
The company invested $28 million to build the facility starting in 2011. It opened in 2012. Other warehouse/distribution centers are: Things Remembered, Macy's and FedEx all in North Jackson in Mahoning County and the Kmart Distribution Center in Bazetta.
TJX Companies Inc. ranks No. 87 in the 2017 Fortune 500 listings. At the end of 2016, the company had more than $33 billion in revenues, more than 3,800 stores in nine countries, three e-commerce sites and about 235,000 employees, according to its website. TJX operates T.J. Maxx, Marshalls, HomeGoods, Sierra Trading Post and Homesense.
Locally, T.J. Maxx stores are in Boardman, Niles and Hermitage. The Boardman location doubles as a HomeGoods. Marshalls also has a retail store in Boardman.
Company representatives will be in town Monday for a 6:30 p.m. meeting about the project in the community room of the Lordstown Administration Building, 1455 Salt Spring Road.
More like this from vindy.com