Busy first year for Howland top cop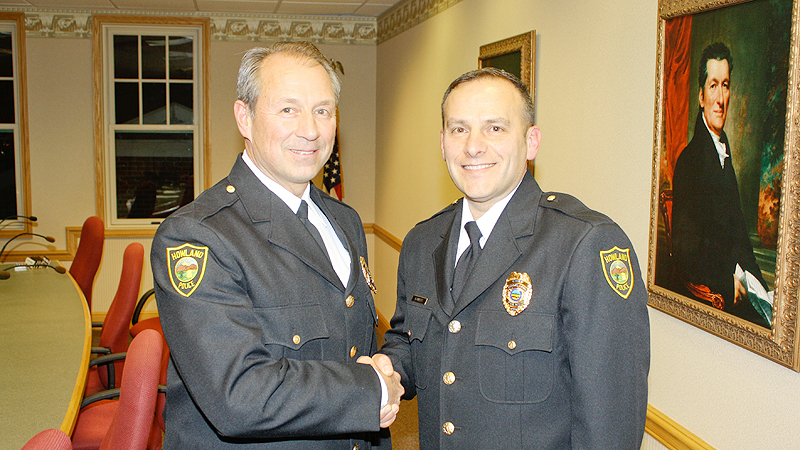 ---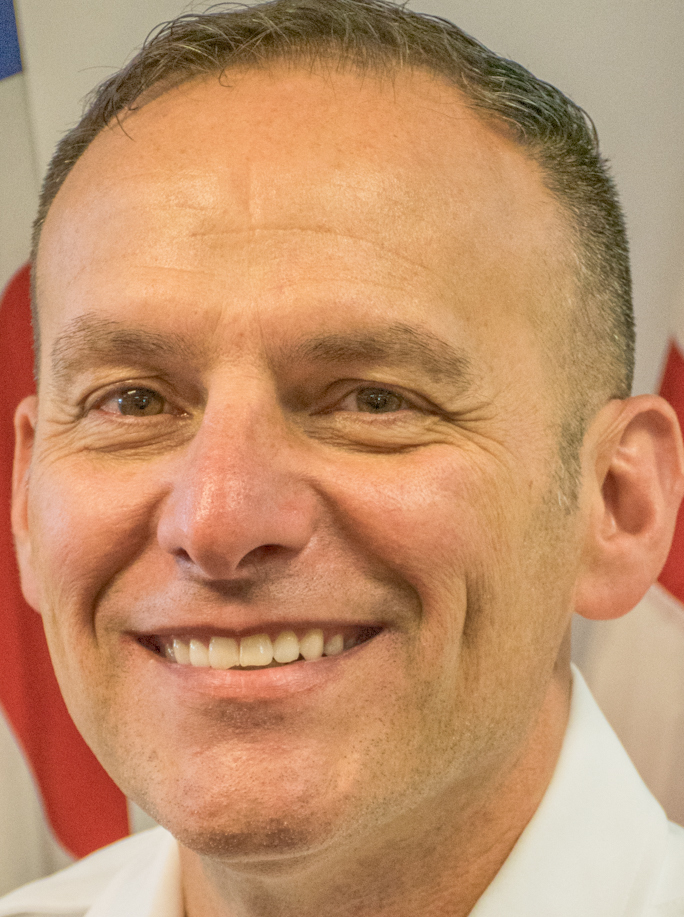 Photo
Howland Police Chief Nick Roberts
By ED RUNYAN
runyan@vindy.com
HOWLAND
The transition Nick Roberts was making from assistant Howland police chief to chief a year ago went from smooth to chaotic in moments.
In February 2017, Roberts had five years under his belt as assistant chief and had been named chief the previous April while Chief Paul Monroe prepared to become sheriff.
But on Feb. 7, a domestic dispute involving Richard N. Latimer, 34, and his wife spiraled out of control. Latimer drove to Mineral Ridge and killed a man, leading to a manhunt.
Latimer went to Howland to get help from friends, who met him in the Giant Eagle parking lot. Roberts, his assistant chief, Jeff Urso, and Howland officers Mark Klaholz and Bryan Butto closed in.
As Latimer's friends fled, Latimer put a gun to his own head, saying, "I'm not going to jail."
Roberts and Urso ordered Latimer to drop the gun, but Latimer wouldn't, instead moving it toward Roberts and Urso, who opened fire, killing Latimer.
The Trumbull County prosecutor later said Roberts and Urso had "an absolute right to defend themselves" and praised them for defending themselves and innocent bystanders.
"Fortunately ... we were blessed to be in the right place at the right time, with the right team and made sound judgments that kept all of us alive," Roberts said during a recent awards ceremony at a Howland trustees meeting.
For Roberts, it was the first time he'd been involved in a shooting in his 19-year career. He and Urso were assigned time off, as is typical after an officer-involved shooting.
"We always knew that something like this could happen, or would happen, and it was just a matter of time before it did happen," Roberts said. "Unfortunately it occurred during my second month as chief and Jeff Urso's second day as assistant chief."
At the meeting, Roberts commended Urso, Klaholz and Butto for their "bravery, teamwork and courage" that day. "You placed yourselves in imminent danger, willing to make the ultimate sacrifice, in order to protect the lives of your fellow brothers and the public."
Also commended were Sgt. Jennifer Carr, "who was immediately thrust into the role of acting police chief," Detective Jeff Edmundson, Sgt. Jeff Sescourka and officers Rick Mahan and Camen Altobelli for their roles.
Of Carr, Roberts said, "You came out to the scene and took charge of our police department and continued to do so for the next 21⁄2 weeks."
Then came Saturday, Feb. 25.
With his return to duty scheduled for the following Monday, Roberts got a call from officer Eric Hoso saying there was an active shooter along state Route 46 near the Eastwood Mall.
Klaholz and Butto, the "two same officers who were probably just getting their heads wrapped around the events" at the Giant Eagle, were the first officers to arrive at the shooting. Homeowner Nasser Hamad had shot five people in a minivan at the end of his driveway, two of them fatally.
Roberts called Howland Township Administrator Darlene St. George and informed her of the unfolding events.
"She actually called me back like five minutes later and said, 'You know what, if you feel you want to get to work, you better get to work. And I was like 'Absolutely.' I felt it was important to come back to work," Roberts said. "I am in a leadership position. I need to show that I can lead this organization no matter what."
Hamad, 48, was later convicted of two counts of aggravated murder and six counts of felonious assault and was sentenced to life in prison with parole eligibility after 36 years.
Roberts commended Klaholz and Butto for their "selfless dedication and courage by taking this armed ... murderer into custody, without firing a shot and then tending to several gunshot victims before paramedics arrived."
He also commended Carr, Hoso, Sescourka, Jeff Spatar, Thomas Booth, Eric Bowker and Jonathan Coleman for working "diligently throughout the night" to assist the county homicide task force and detectives Edmundson and Sean Stephens for their investigative work.
Officers were also commended during the ceremony for other incidents throughout the year, including two officers who saved a suicidal female, six for saving people by administering the opiate-reversal drug naloxone, one for split-second actions that helped him and an Ohio State Highway Patrol trooper avoid being injured or killed when an impaired driver hit the trooper's vehicle, and four officers for taking an armed robber into custody before he potentially committed additional crimes.
"I'm proud to be a part of your team, and you are the reason I come to work every day," Roberts said.
More like this from vindy.com