Dobbins Elementary students make abstract art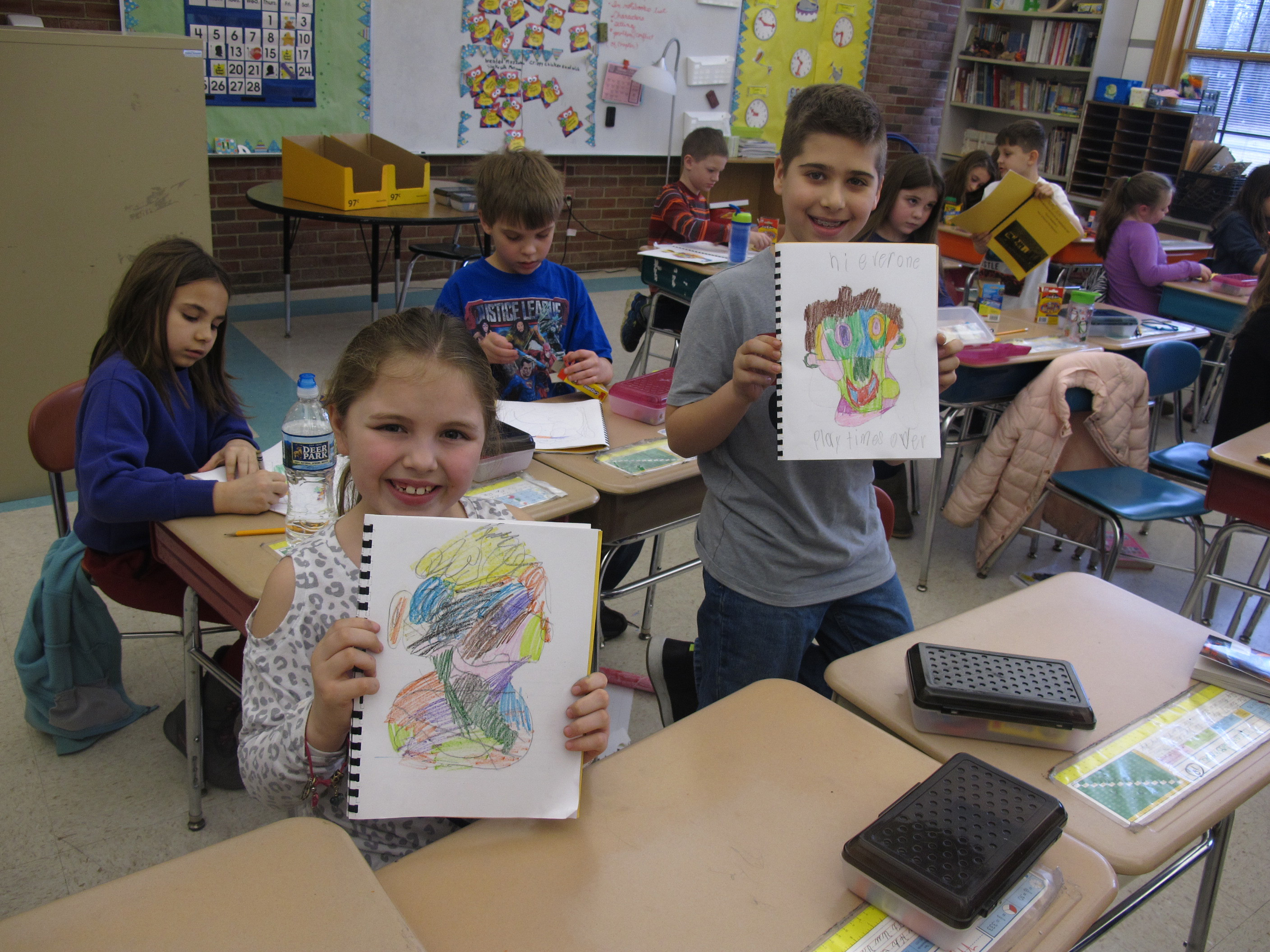 ---
By ZACK SHIVELY
Dobbins Elementary School invited representatives from the Butler Institute of American Art to the school on Feb. 23 to teach an art class.
The Butler has a Good Neighbors program where they travel to schools each month to explain different forms of art. This month's lesson focused on abstract paintings.
The Good Neighbors program allows elementary students to learn about art through an in depth series of lessons. The students take a pre-test on what they already know at the start of the program. Then, they take a field trip to the Butler, receive several lessons and take another field trip. At the end of the program, the students take a post-test to gage what they learned in the program.
The abstract lesson was the sixth project that the students worked on with the Butler. They previously covered a portrait, still life, seascape, landscape and genre art.
The representatives from the Butler went over the elements of an abstract work of art. Then, the students searched a packet that the Butler gave them at the start of the program. They looked for a picture that matched the elements that the Butler representatives explained. They then pasted the picture on a page and wrote the definition of abstract works.
The students proceeded to draw their own abstract art, which looks like a real object, but either simplifies or exaggerates the qualities of the object. The students made a portrait of a person, but they used shapes to alter the way the face looked.
The students explained how their works were abstract in their packet. After the lesson, the students packed away their art projects and prepared for dismissal.
The students will be heading to the Butler Institute of American Art soon for their second field trip to the museum. The Good Neighbors program has worked with Dobbins Elementary for many years.
More like this from vindy.com