Summary of recent criminal activity in Canfield and Austintown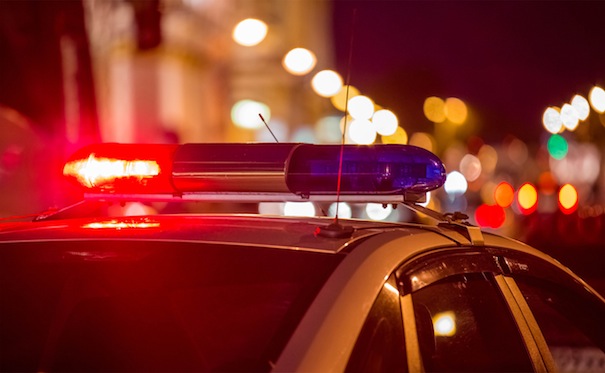 ---
POLICE CALLS
A summary of recent criminal activity in Canfield and Austintown:
CANFIELD
March 2
Drugs: A traffic stop on state Route 446 resulted in charges of possessing drug paraphernalia as well as drug abuse (marijuana) against Anthony Santisi, 30, of Shadyside, Drive, Hubbard.
AUSTINTOWN
March 2
Arrest: Officers charged Shawna M. Satterlee, 22, of New Road, Austintown, with operating a vehicle impaired and failing to report an accident after alleging Satterlee had struck a downed tree on New Road with her vehicle hard enough to remove it from the street, then failed to stop.
Criminal mischief: Someone in the 1700 block of South Raccoon Road struck a car with eggs.
Theft: A jacket and a phone were missing at Hollywood Gaming at Mahoning Valley Race Course, 777 Hollywood Drive.
Arrest: After being called to a vehicle in a ditch near Wilcox Road, officers charged Bruno J. Mezzatesta Jr. of Callaway Circle, Austintown, with operating a vehicle impaired. Mezzatesta, 45, registered a 0.174 blood-alcohol content, which is more than double Ohio's 0.08 legal intoxication limit, a report showed.
Theft: Mail was reportedly stolen from a residence in the 6900 block of Fairview Road.
Identity fraud: A South Turner Road man found out his account information had been compromised.
Theft by deception: Officers took custody of Adam M. Feliciano, 42, of Fremont Avenue, Youngstown, who faced a misdemeanor theft-by-deception charge. Feliciano was accused of switching bar codes on about $87 worth of merchandise at Walmart, 6001 Mahoning Ave.
Arrest: Authorities dealing with a vehicular accident with possible injuries near South Turner Road charged Peter R. Dalesio, 67, of Whispering Pines Drive, Canfield, with operating a vehicle impaired. Dalesio's blood-alcohol content was 0.211, a report stated.
March 3
Arrest: Police responded to a man reportedly asleep on a porch in the 100 block of South Main Street before picking up Jeffory R. Black, 41, who listed addresses on Compass West Drive in Austintown and Orchard Court in Mineral Ridge, and was wanted on a Campbell Municipal Court warrant.
Trespassing: Norie A. Holley, 37, of Williamsfield, Ohio, faced a criminal-trespassing charge, accused of being on her former boyfriend's fiancee's South Raccoon Road property despite having been warned to stay off.
Possible theft: A dealer license plate was lost or stolen off a vehicle at a business in the 5200 block of Mahoning Avenue.
Theft: Brionna A. Winlock, 22, of Cohasset Drive, Youngstown, was charged with intentionally failing to self-scan 21 items valued at $206 while in Walmart.
March 4
Arrest: Gary A. Anderson, 31, of Silliman Street, Youngstown, was arrested after having been pulled over on Mahoning Avenue. He was wanted on a Leetonia Mayor's Court warrant.
Theft: Someone's wallet was reported missing at Hollywood Gaming at Mahoning Valley Race Course.
Robbery: A man told authorities he was struck in the head at a state Route 46 gas station and robbed of money.
Theft: Various personal papers were removed from an apartment in the 1100 block of North Meridian Road.
March 5
Arrest: Alana K. Reese, 23, of Sunnybrook Drive, Youngstown, surrendered on an inducing-panic charge, related to a drug overdose last June in the 4100 block of Claridge Drive.
Aggravated menacing: A man alleged his former girlfriend had threatened to break into his South Raccoon Road home and kill his current girlfriend.
Theft by deception: A Laurie Drive resident reported having lost about $40,000 via deceptive means.
Fraud: An Amberly Street resident found out a checking account had been compromised.
Domestic violence: Officers took Brandon L. Casanova, 28, into custody at his place of employment on Mahoning Avenue. Casanova, of Parkgate Avenue, Austintown, was wanted on a domestic-violence charge, related to a situation with a family member.
Theft: An employee with a North Niles-Canfield Road fast-food restaurant discovered a wallet missing while at work.
Arrest: While answering a call pertaining to a suspicious person in the 4100 block of Pembrook Road, authorities took Timothy A. Rollison Jr., 30, into custody. Rollison, of Pembrook, Austintown, was wanted on an Austintown Area Court bench warrant.
Auto theft: A 1987 Buick Regal was stolen from a North Meridian Road auto-repair business.
March 6
Arrest: A traffic stop on South Meridian Road resulted in the arrest of Timothy M. Underwood, 25, who listed Youngstown addresses on Douglas and Oregon avenues. Underwood was wanted on a Youngstown Municipal Court warrant and cited on a charge of driving under suspension.
Theft: Stephen R. Brown, 46, of Woodhurst Boulevard, Austintown, was charged with deliberately failing to self-scan food and clothing items at Walmart.
Drugs: After pulling him over on Route 46, police charged Nicholas J. Rohrbaugh of Cedarwood Drive, Austintown, with possessing drug-abuse instruments and drug paraphernalia. Rohrbaugh, 37, had a lunchbox that contained two exposed syringes; also found was a spoon with burn marks common in drug use, a report stated.
Theft: Police filed a theft charge against Susan C. Carosella, 42, after alleging Carosella, of Columbiana-Canfield Road, Canfield, had taken 28 items valued at $174 from Walmart.
More like this from vindy.com