Plan now to handle your spring chores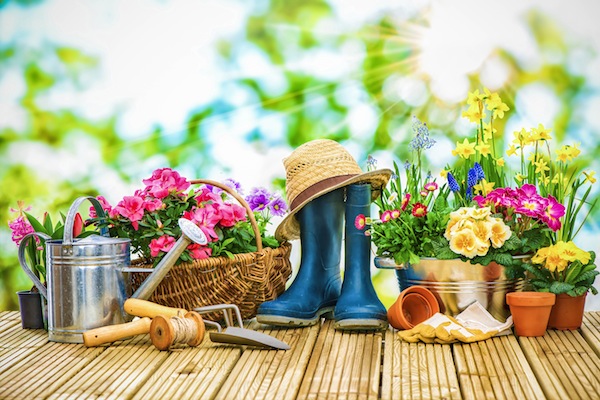 ---
By BOB EISTER
OSU Extension Service
CANFIELD
Many people enjoy gardening for its many benefits like reduced stress and improved muscle strength.
Sometimes, however, we face challenges that can restrict our ability to participate in the interests and activities we have grown to love.
Early spring is the time to think about how you can adapt. Adaptive gardening is adapting tools and techniques commonly used in gardening to fit the needs of people of various levels of physical ability.
To begin, think about what you wish to do in your garden and consider your capabilities. If you start now, you can begin a plan to accomplish those tasks that you love.
If you have difficulty bending, make a plan to set up raised beds, straw bales or even switch to a trellis or container garden. Plan not to exceed a 36-inch width on any beds and include safe access from each side. Have seating available and take rest/stretch breaks when working for extended periods.
Consider the tools you use in gardening and where you store them. Locate storage as close to the point of use as possible. Keep blades on tools sharp to cut easier with less force on your body.
If the tool handles are short, search online for tools that gain mechanical advantage by extended handles. Check the tool grips or wear padded gloves. You may improve tool grips by using pipe insulation and tape to cover them so they are easier to grip with arthritic hands.
Think about the loads you will carry. Keep the distances short and the loads light. Use a wheelbarrow with two wheels up front to transport heavier loads. Two wheels help with balance. Ensure the load is level. Get a smaller watering can or use a self-coiling hose, water wand or install a drip irrigation system.
Plan before you plant. You can reduce the time spent bent over in the garden with seeding tools and guides. Various types of seeding tools are available to help with planting from small trowel type to wheeled ones with seed plates.
Mulching the garden can greatly reduce the effort of weeding. Recycle your newspaper into mulch. Place three sheets down and cover with compost.
If weeding by hand, I suggest you look for weeding tools that have long handles and a tee or "D" grip. Keep a stool handy and do not forget that kneeling pad. A bucket or old golf bag is good to have for organizing tools, collecting materials and transporting them to the garden area.
OSU's fact sheet suggests stretching before and after being in the garden. For details on this and information on adaptive gardening and planning to get moving in the garden this spring, go to: http://go.osu.edu/adaptive.
More like this from vindy.com