'Love Rocks' movement spreads to Struthers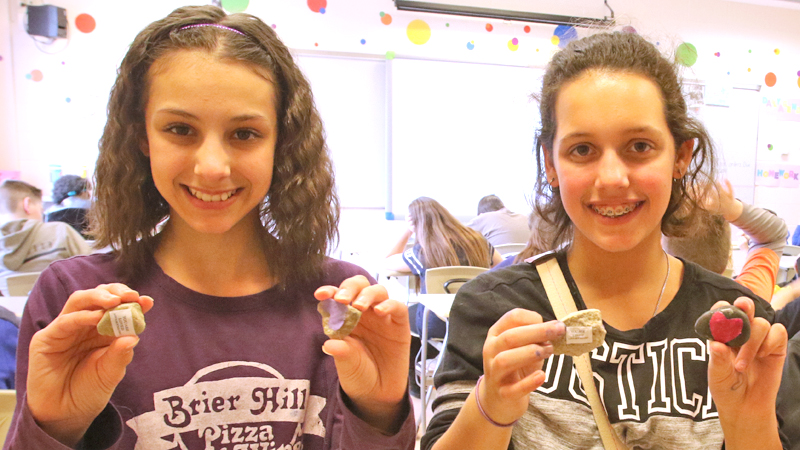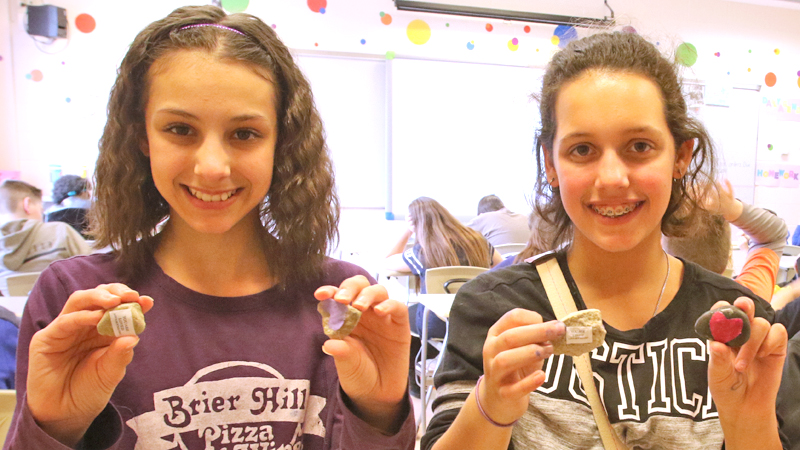 ---
By JORDYN GRZELEWSKI
jgrzelewski@vindy.com
STRUTHERS
After losing their daughters in a tragic accident, Susan Dieter-Robinson and Tom Robinson wanted to honor the girls by spreading love and kindness.
The thought turned into the "Love Rocks" movement, beginning in the Oregon couple's area and spreading. Around the world, people paint hearts on rocks and either leave them for strangers to find or give them to someone in need of an act of kindness.
Anna Dieter-Eckerdt, 6, and Abigail Robinson, 11, were killed in 2013 after a vehicle drove into a pile of leaves in which the girls were playing. After the accident, Dieter-Robinson, formerly of Canfield, began decorating rocks and leaving them around her hometown.
Recently, Struthers sixth-graders made their own love rocks and wrote accompanying letters.
"We talked about how people have misfortunes and everyone has their own story," said Elizabeth Kelly, sixth-grade intervention specialist at Struthers Middle School. "It's just something where they can bring kindness and joy to someone's day."
Mackinzie Allen wrote two letters, one to her mother and the other to a boy at her school.
"I chose my mom because she deserves a letter, because she does everything around the house and she does a lot of work for me and my sister," Mackinzie said.
She wrote the other letter to cheer up a classmate who was having a bad day, she said.
"I wanted to tell him that everyone loves him in a special way," she said.
Olivia Miner wrote two letters, as well. One was to her father, the other to her best friend.
She wrote one for her dad, she said, "because he's always there for me. When I got hurt, he took the day off work to go to the hospital for me. He does all these things and I appreciate it."
Olivia wrote a letter to her best friend because she feels like her friend is not always treated the way she should be. Olivia used the letter to tell the friend how great of a person and friend she is.
She decorated a third rock for her grandfather, who died when she was 6, and left it at his grave.
Making love rocks taught Olivia to "always appreciate life, and just love it."
Mackinzie said she learned "that giving love to other people makes you happy."
More like this from vindy.com