Black Star Riders expand on their Thin Lizzy roots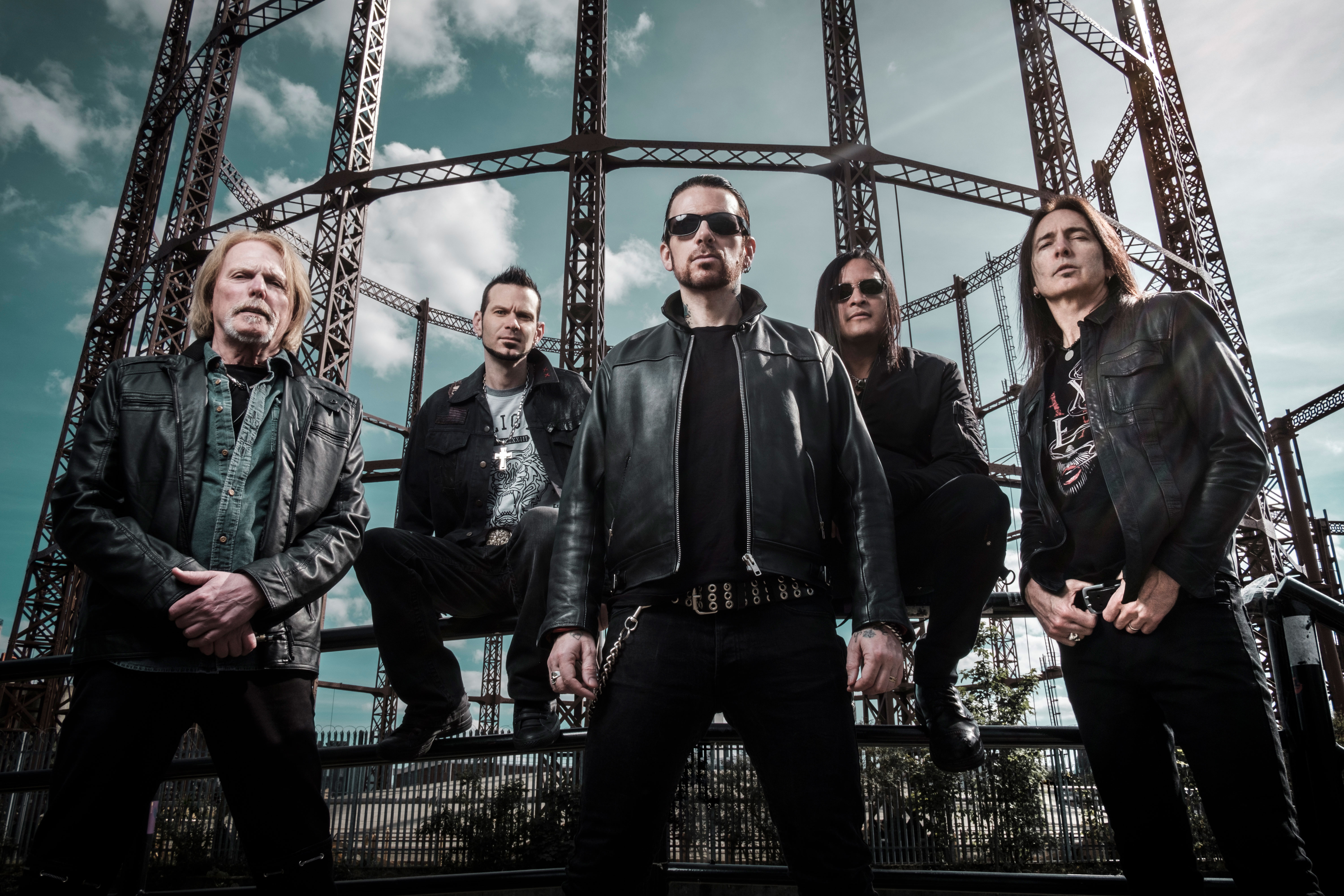 ---
By GUY D'ASTOLFO
Black Star Riders has put together its definitive album in "Heavy Fire."
An onslaught of polished Brit-metal with nary a misfire, the new release could send the act to the next level.
At least, that is the hope.
With its opening slot for Judas Priest on its upcoming tour, BSR will finally get to play for some large audiences in North America. The show comes to Covelli Centre in Youngstown on March 15.
If BSR songs sound familiar, that's because the act is comprised of original Thin Lizzy guitarist Scott Gorham; Ricky Warwick, who fronted the latter-day version of the band; former Alice Cooper guitarist Damon Johnson; plus drummer Chad Szeliga (Breaking Benjamin, Black Label Society), and bassist Robbie Crane.
The Thin Lizzy pedigree is obvious. The riffs in songs such as "When the Night Comes In" and "Dancing with the Wrong Girl" instantly call to mind the 1970s Irish band best known for "The Boys Are Back."
While Thin Lizzy reached AC/DC levels of stardom in Europe, the act never achieved that height in the states. On a reduced scale, the same can be said for Black Star Riders – and the act sees an opportunity to correct that situation.
In a recent phone interview from his Nashville home, BSR guitarist Johnson talked about the band's history, its new album, its tour with Judas Priest and what the synergy of those three things could mean.
"This is an incredible moment to get in front of some hard rock fans in the states," said Johnson.
In terms of size of venues, the tour with Judas Priest, which begins tomorrow, will be BSR's biggest in the United States.
It's also an opportunity to shake off a nagging bit of its history.
"It's been a challenge for us. We transitioned from Thin Lizzy, and their real fan base was in Europe. We could headline 2,000-seat shows in London. [Thin Lizzy was] loved and respected in the states but never on the level of Aerosmith or Van Halen. But across the pond they were."
With "Heavy Fire," the band's third album, BSR has clearly found its sound.
"It's our most complete album to date," said Johnson. "We came to the table with a greater number of songs, and more diversity in tempo and energy. [Warwick] never ceases to blow my mind at his level of storytelling."
Warwick and Johnson write the songs, while Gorham, who was an accomplice of late, great Lizzy frontman Phil Lynott in the '70s and early '80s, adds the distinctive and authoritative guitar licks. "[Gorham] comes in with killer riffs," said Johnson. "His style has touched a lot of people."
The typical BSR song has gleaming power chords that linger in the air behind Warwick's muscular vocals, and a standout rhythm section that adds a power-pop punch. If that also sounds like the recipe for a Thin Lizzy song, that's just fine with BSR.
"There was a specialness that Thin Lizzy achieved," said Johnson. "When we put out a new Black Star Riders album, we take it as a compliment if they say it sounds like Thin Lizzy. We don't sit down and try to do that. But when you have [Warwick] and [Gorham], who grew up deeply influenced by [Lynott] ... It's an expression of joy. We're just trying to write great songs. That's our only goal. And if it sounds reminiscent of something from a previous life, then what an incredible description to hang on a song."
Fans at Covelli Centre next week can expect to hear the songs that make the direct link to Thin Lizzy, including "The Boys Are Back" and "Jailbreak." Johnson loves playing them.
"I never get tired of those songs," he said. "I look down the set list and know it's coming. When we kick into those, it makes a lot of people happy."
But for the most part, BSR will stick to its own body of work. "We are going to be heavy into the new stuff," said Johnson. "The fans have told us what they want. They love the Black Star songs."
Johnson then paused for a moment and added, "We've established ourselves."
More like this from vindy.com