Summary of recent criminal activity in Poland and Boardman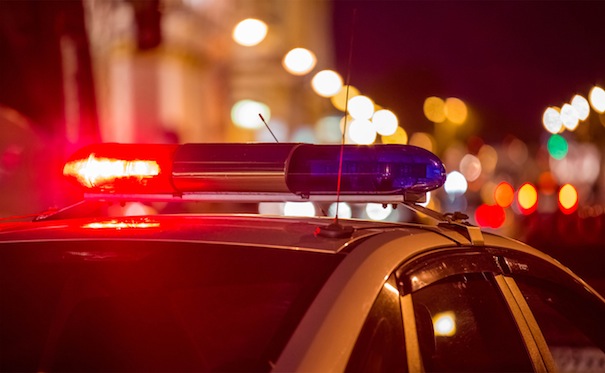 ---
A summary of recent criminal activity in Poland and Boardman townships:
POLAND
March 1
Deception: A doctor's signature was reportedly forged on several prescriptions that were presented at Giant Eagle pharmacy, 3130 Center Road.
March 2
Identity fraud: A Valiant Drive woman discovered her personal information had been compromised.
March 3
Criminal damaging: A vehicle in the 3300 block of Dobbins Road was found with scrapes to its passenger-side door and paint.
BOARDMAN
March 1
Arrest: Authorities responded to a report of a wanted person at a Tiffany Boulevard motel, where they took into custody Martino C. Sewell, 21, of Silliman Street, Youngstown. He was wanted on a felony bench warrant charging him with a probation violation.
Burglary: Police charged Randy J. Michaels, 29, of Lourdes Lane, Campbell, with burglary and domestic violence after alleging Michaels had kicked in a door to and entered a woman's Applecrest Court apartment. Also, neighbors reported hearing screaming coming from the unit, a report showed.
Theft: A worker with a Market Street employment agency noticed her wallet and a set of keys missing while at work.
Theft: Officers at Boardman Area Court on Market Street picked up Adam J. D'Apolito of Tippecanoe Road, Canfield, who was wanted on a theft charge. D'Apolito, 35, was accused of stealing about $400 worth of merchandise Jan. 25 from Target, 417 Boardman-Poland Road.
Arrest: While dealing with a fight on Ewing Road, authorities arrested Calvert W. Anderson III, 23, of Compass West Drive, Austintown, who was charged with being at his former girlfriend's home in violation of a protection order.
Theft: Anthony J. Catale, 53, of Canfield Road, Youngstown, was charged with taking $56 worth of property from Walmart, 1300 Doral Drive.
Theft: A Glenwood Avenue man noticed a .38-caliber firearm and an $850 cellphone missing from his car.
Menacing: Youngstown police handed to Boardman authorities Brandon A. Misik, 19, of Ridgelawn Avenue, Youngstown, who was wanted on charges of telecommunications harassment and menacing after a Sabrina Drive woman reported last October that her 16-year-old daughter had been receiving unwanted calls and text messages that included a veiled threat.
Identity fraud: A South Avenue man learned that his address and email account had been used in several attempts to open a PayPal account without his consent.
Theft: Police charged John L. Euler, 38, of Oak Circle, Youngstown, with theft. Euler, who also was wanted on a felony warrant from Stark County, was accused of stealing about $101 worth of clothing that included a men's T-shirt from Walmart.
Stolen property: Antoneisha L. Jones, 27, was taken into custody at Boardman Area Court on a felony receiving-stolen-property charge after police alleged Jones, of Neilson Avenue, Youngstown, had a fictitious license plate on her vehicle during a traffic stop Jan. 8 in the 4000 block of Hillman Way.
Theft: Desmond D. Cochrane Jr., 21, of West Ravenwood Avenue, Youngstown, faced a charge, accused of stealing from Walmart an air gun and other merchandise.
Theft: Authorities took custody of Steven E. Kuhn Jr., 50, of Cranberry Lane, Warren, who faced a felony-theft charge, related to a Feb. 22 incident in which an elderly Afton Avenue couple reported having been scammed of $20. A man who said he was their neighbor came to their residence claiming he needed the money to assist family members who supposedly were experiencing car trouble near Cleveland, a report stated.
March 2
Citation: A traffic stop on Glenwood Avenue resulted in a minor-misdemeanor citation charging Keiante Mackie, 24, of Oregon Trail, Boardman, with having a small bag of suspected marijuana.
Drugs: Boardman police conducted a traffic stop on Youngstown's South Side, where they charged Akira D. Boatwright, 18, of South Lakeview Avenue, Youngstown, and David A. Lucero, 37, of Cameron Avenue, Youngstown, with two felony drug-abuse counts. Found were two bags that contained white powder that tested positive for cocaine and fentanyl; also, two bags of suspected marijuana were in the car, authorities alleged.
Misuse of a credit card: A Glenwood Avenue man learned that his stolen credit card had been used to make numerous cash withdrawals.
Harassment: A White House Lane woman said she received more than 23 cellphone calls in which the person left no messages.
Theft: Angela L. Ryhal, 41, of North Ray Street, New Castle, Pa., was charged in the theft of $128 worth of merchandise from Walmart.
Theft: Officers charged Adriane T. Turner, 34, of Roxbury Avenue, Youngstown, with intentionally failing to self-scan about $72 worth of men's, women's and children's clothing at Walmart.
Recovered property: A member of the Van Buren County, Tenn., Sheriff's Department reported a .308-caliber rifle was found after it had been reported stolen from a Boardman residence.
Theft: A woman reportedly stole 93 pairs of frames for glasses valued at $5,000 from Sears in Southern Park Mall.
Weapon: A woman told police she had heard gunshots before someone apparently struck her Hopkins Road residence, leaving two holes in a bedroom wall and damaged drywall.
Identity fraud: A Tamarisk Trail woman found out her identification had been used without authorization to open a savings account.
Citation: Police on Market Street pulled over and handed a minor-misdemeanor citation to Ciara T. Johnson of Carroll Street, Youngstown, after alleging Johnson, 30, had a suspected marijuana cigarette in the car.
Theft: Jennifer R. Wilson, 43, of Paris, Ohio, was charged with taking $263 worth of items, including a fitted sheet, from Walmart.
March 3
Theft: Someone in the 7300 block of Eisenhower Drive removed $20 and a coat from a vehicle.
Theft: Zachary Scott, 37, faced a theft charge after police alleged the Catonsville, Md., man stole two T-shirts and a baseball cap from Macy's in Southern Park Mall.
Theft: Someone entered a car in the 300 block of Maple Avenue, from which a debit card and a Bluetooth radio transmitter were removed.
Misuse of a credit card: A Sunset Boulevard woman discovered several credit cards had been taken from her vehicle before they were evidently used to make $62 worth of fraudulent charges and pay a $77 bill that does not belong to her.
Theft: Two township boys, 16 and 17, were accused of stealing $163 worth of T-shirts and other property from Kohl's, 383 Boardman-Poland Road.
Theft: A Poland woman noticed an $800 iPhone missing while she was at a Boardman-Poland Road clothing store.
Aggravated menacing: An East Huntington Drive woman told police two juveniles who were corresponding with her 10-year-old son as part of an online game threatened to kill her after the accuser had confronted them about using vulgar language with her son.
Theft: A man reportedly stole an $8 phone charger from Family Dollar, 4030 Market St.
Theft: A worker for Steak 'n' Shake, 6786 Applewood Blvd., reported having accidentally handed a bag that contained $1,998 to a man in the drive-through who never returned the funds.
March 4
Arrest: While conducting a welfare check in the 8200 block of Southern Boulevard, authorities took Lacey A. Livermore, 27, into custody upon discovering Livermore, of Carlisle Avenue, Youngstown, was wanted on a Mahoning County Sheriff's Department warrant charging failure to appear in court.
Arrest: Dennis J. Waring, 24, of Crestline Avenue, Boardman, was taken into custody after having been pulled over near Market Street when police found out Waring was wanted on a warrant accusing him of failing to appear in Youngstown Municipal Court.
Theft: Brandon A. Misik, 19, of Ridgelawn Avenue, Youngstown, was charged in the theft of $387.50 worth of jewelry from Macy's. Misik also was wanted on a warrant charging him with violating a court order.
Theft: A woman reportedly took a $4 hair-perm kit from Dollar General, 859 E. Midlothian Blvd.
Misuse of a credit card: A Market Street man discovered an $80 unauthorized charge had been added to his Uber account.
Criminal mischief: Someone on Eisenhower Drive ransacked a vehicle and emptied its glove compartment.
Criminal damaging: Six electric yard lights and a lamp post were damaged in the 400 block of Wildwood Drive, resulting in a $1,700 damage estimate.
Theft: A laptop computer, a computer bag and a bookbag were taken from a vehicle in the 7000 block of West Boulevard.
Theft/criminal damaging: An Annawan Lane woman noticed a purse, $100 and other items missing from her car, which sustained damage to a passenger-side door and window.
Domestic violence: Valentino Molina Jr., 62, of Arden Boulevard, Boardman, was charged with the crime after his girlfriend alleged Molina had shoved her to the floor during an argument apparently related to various documents. The accuser complained of pain to her ribs and hand, a report said.
Theft: A crossbow and a checkbook were removed from two vehicles someone had entered in the 40 block of Washington Boulevard.
Criminal damaging: A woman left a Boardman-Canfield Road restaurant and noticed a key had been used to damage her Jeep Cherokee's finish.
Theft: Ciera M. Buckner, 30, was charged with stealing a $285 pair of sunglasses from The Sunglass Hut in Southern Park Mall. Buckner, of Ferndale Avenue, Youngstown, also was wanted on a Columbiana County warrant charging failure to appear in court.
Theft: Prescription medication was stolen from a car in the 200 block of Washington Boulevard.
Criminal damaging: A male reportedly punched and damaged a column to a building in the 7300 block of South Avenue while being escorted off the property because of an earlier confrontation between him and others.
Criminal damaging: A West Boulevard man reported damage to a car mirror, and that a light pole had been knocked over.
Criminal mischief: A man told officers an unknown object had struck but not damaged solar panels at his Ewing Road residence.
March 5
Trespassing: A Sugarcane Drive woman told police she saw a suspicious man by a vehicle in her driveway before her husband chased the man in his car.
Misuse of a credit card: An Austintown woman reported that after her wallet had been removed from her car in the 400 block of Boardman-Canfield Road, her credit card was used without authorization to rack up a total of $300 worth of fraudulent charges at several area locations.
More like this from vindy.com