Key note performances at Hubbard High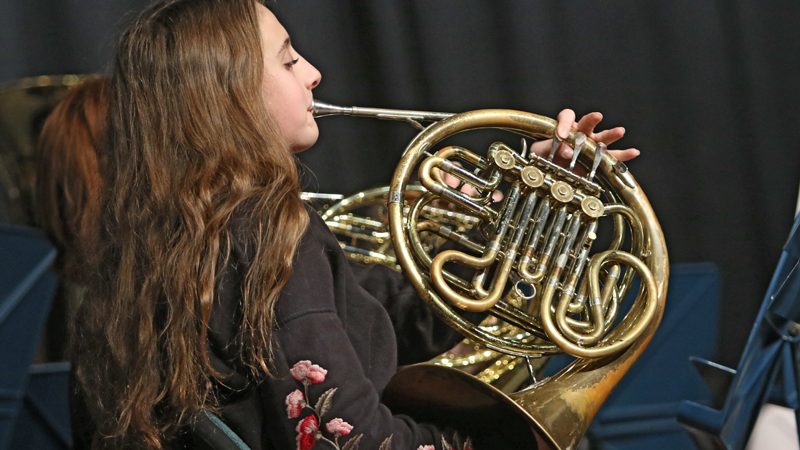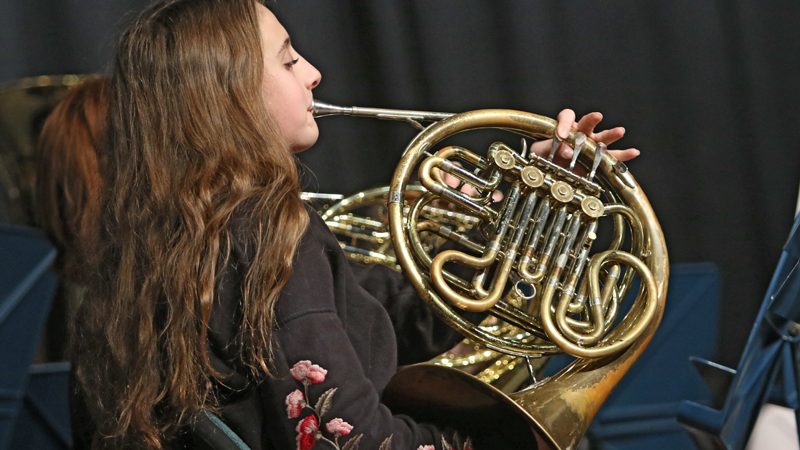 ---
By BILLY LUDT
bludt@vindy.com
HUBBARD
For the fifth year running, the Mahoning Valley Festival of Bands brought regional high-school bands to Hubbard High School for some outside input.
"All these directors have their own perspective because they're on the podium right in front," said Tad Greig, Westminster College band director. "Sometimes it's just nice to get another set of ears to listen and make some comments, based on what people from the outside hear that have never heard them before."

On Tuesday and Wednesday of this week, each of the 14 participating bands from Mahoning, Trumbull and Columbiana counties received one slot of 45 minutes to perform two to three musical numbers for a panel of judges. Greig, who was the guest clinician Tuesday, listened to the bands perform and approached the podium to give immediate critiques and compliments.
"It's less about a number or grade, and it's more about being an advocate for the kids," he said.
Greig said the feedback the students and directors receive is meant to help them grow as directors, bands and individual musicians. Oftentimes, he said, the critiques he makes are the same as the bands' directors, and it serves as additional confirmation.
"You have to give those students kudos, because most of these [audience] seats are empty, but their mentality doesn't change when it comes to performing," said guest judge Bernard Edenfield.
The bands also receive a recording of their performance, and guest judges submit written comments as well.
"It's awesome," said Jeff DiCesare, band director for South Range High School. "Getting a different perspective, it helps me for the next time we do perform. Everybody hears something differently. I just take it as input. If I agree with it, I use it."
This was the first year South Range participated in the festival. DiCesare said it's important for his students to experience playing in different venues.

"I feel like we always end up playing better when it's contest time," South Range senior Megan Kiselica said. "When it comes down to the concert, maybe the rehearsal before it wasn't that great, but then the pressure of the concert makes us play better."
The pieces the wind ensemble is working on are tough, but DiCesare said his students work hard.
Having added perspective from Greig is appreciated among members of the band.
"If a higher-level person like that comes in, more people are up to actually listen and soak in that information," said senior Gabrielle DiCesare, the band director's daughter.
Senior Hope Thomas added: "That was the quietest our band has ever been listening to someone."
More like this from vindy.com