Former Niles auditor takes plea, will testify against ex-Mayor Infante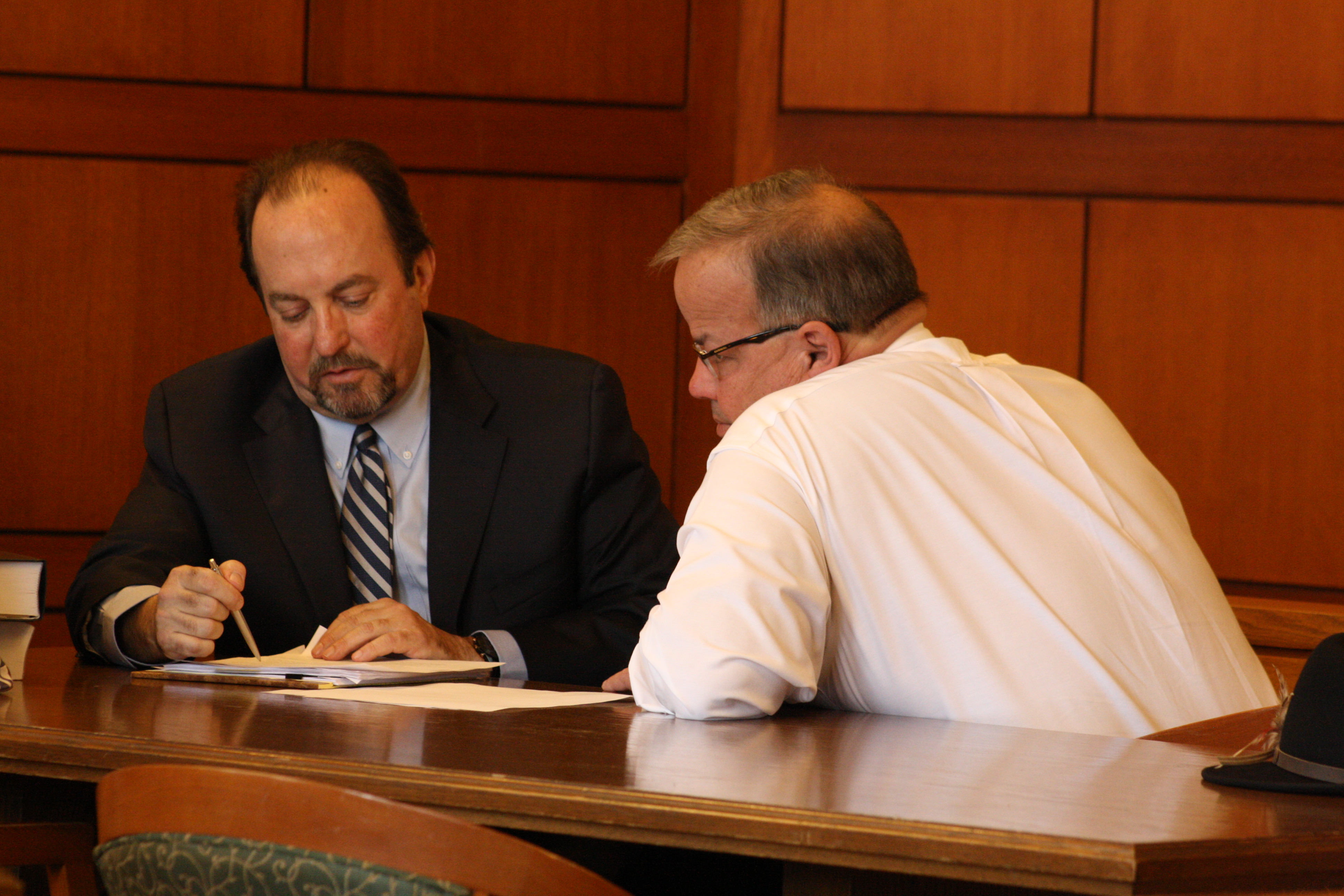 ---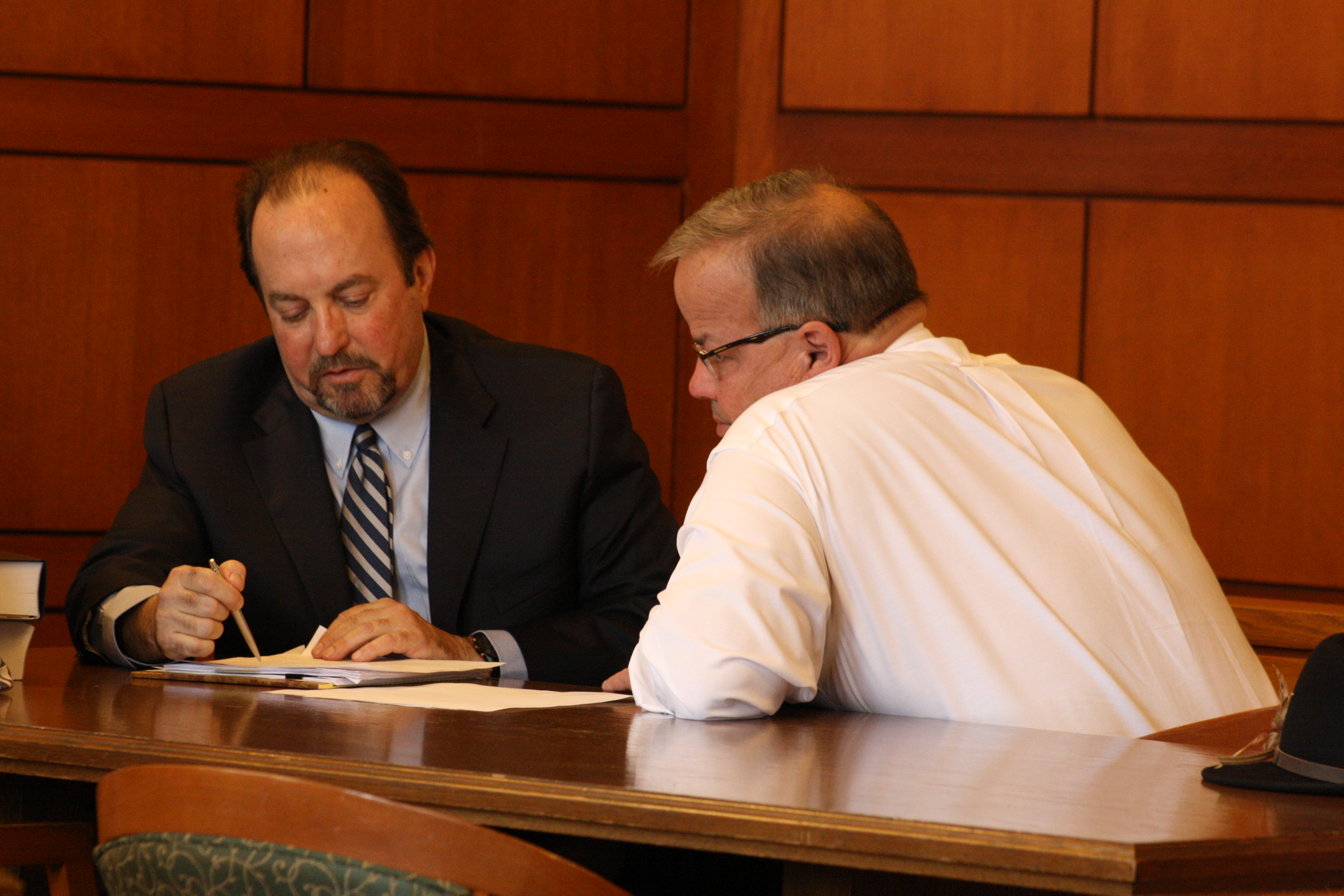 Photo
Former Niles Auditor Charles Nader, right, goes over the plea agreement Nader signed today with Atty. Dan Keating. Nader pleaded guilty in Trumbull County Common Pleas Court to theft in office and two ethics violations in the Ralph Infante public-corruption case. Nader has agreed to testify against Infante in his trial coming up next month.
WARREN
Former longtime Niles auditor Charles Nader, who was indicted on four felony counts and five misdemeanors in connection with the Ralph Infante public-corruption case, pleaded guilty today to reduced charges in exchange for testifying against Infante.
Nader pleaded guilty to one felony count of theft in office and two misdemeanor ethics violations before Visiting Judge Patricia Cosgrove from Summit County, who is hearing the case on assignment from the Ohio Supreme Court.
Nader, 64, of Washington Street in Niles, stood before Judge Cosgrove as he pleaded guilty to the charges, which were a reduction from the four felonies — theft, two counts of tampering with records and one count of having an unlawful interest in a public contract.
His indictments accused him of using a city computer for his private tax-preparation business and failing to report income from a tax client who was also doing business with the city.
Misdemeanor charges include making false statements to two state auditors and accepting compensation from a company that was "seeking to do business" with the city.
Nader was Niles auditor from 2006 to 2015. He resigned in September 2015, a few months before his term was to have expired and nearly a year after the city was declared in fiscal emergency by the state auditor.
Ralph Infante, 62, former longtime Niles mayor, is facing 41 criminal counts, and his wife, Judy, 68, is facing seven counts of tampering with records. She's accused of failing to report — and trying to conceal — "income from gambling and other sources."
The indictments allege Ralph Infante illegally received nearly $200,000 in unreported cash, income and gifts, some of it to provide people with jobs with the city. The allegations date back to the beginning of his first term as mayor in 1992.
The trial of Ralph and Judy Infante is scheduled before Judge Cosgrove for 10 a.m. April 23 in Trumbull County Common Pleas Court.
More like this from vindy.com