Teens' testimony in Austin Burke murder trial likely left jurors bewildered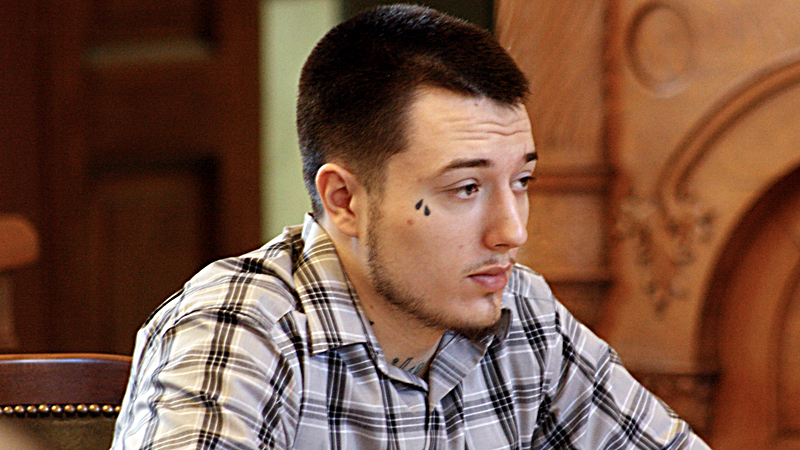 ---
By Ed Runyan
WARREN
The more than three hours of opening statements and testimony from six teenagers highlighted the Austin Burke aggravated-murder trial.
Chris Becker, assistant Trumbull County prosecutor, on Tuesdsay promised jurors in opening statements to show them cellphone text messages – some of them deleted and resurrected by state crime-lab technicians – and other cellphone wizardry to provide jurors with a "map" showing Burke's movements the early morning of June 12, 2017, the day Burke is accused of committing murder.
Testimony resumes at 9 a.m. today in common pleas court.
Becker also said jurors would hear testimony from the teens who encountered Burke, 19, late June 11 and early June 12 at a house on Mason Street in Niles and heard Burke talk about robbing Brandon Sample, 22, and having killed him.
But defense attorney Bradley Olson Jr. told jurors to beware: There will be "major deviations" in the stories the young people will give on the witness stand.
"Who was present, what time they were present, was Brandon Sample at this house or was he not, because you're going to hear different variations of all these stories," Olson said.
"And what it comes down to is they are stories. They are not truths. They are lies," he added.
As the six teens between age 15 and 19 testified, it became hard to keep track of what version of their story was being discussed – the version the youths told police the first time they were questioned or the second time.
Rickey Roupe of Niles, who was 14 at the time of Sample's death, was a longtime friend of Burke, who is from Miller South Road in Bristolville.
Roupe testified that in the days after June 12, Roupe asked Burke if he had killed Sample, and Burke said he did.
"He told me they went to Hatchet Man Road. He told him [Sample] to get out of the car and get on his knees and Austin said he pulled the trigger," Roupe said.
"He told me he shot him here and here," pointing to Sample's forehead and side of his head.
Roupe said he didn't tell Detective John Greaver of the Warren Police Department about this conversation with Burke the first time Roupe was interviewed because he feared what Burke might do to him.
"I know Austin's into gangs and stuff. He told me he was in the 38 Boys when he was in [Ohio Department of Youth Services], and from the tear drops and stuff, I believed it," Roupe said of Burke.
Burke spent about two years in the juvenile system for a Girard burglary and has three teardrop tattoos on his face. Teardrop tattoos frequently mean the wearer received a long prison sentence, committed murder or a friend was murdered, according to the correctionsone.com website.
Witness Diedre Keener, 19, testified about being at the Mason Street residence late June 11 and early June 12 and seeing Burke there, then keeping in touch with Burke by cellphone texts and phone calls for more than a week.
Late June 20, the day Burke is accused of robbing a Cortland pizza shop with a gun, he called Keener and said he had "come up with a bunch of money," she testified. He wanted to meet her, but she declined, she said.
More like this from vindy.com