Raucous party leads to assault conviction for Struthers football standout
By Justin Wier
STRUTHERS
A Struthers High School football standout accused of slapping drunken juveniles and dousing them with maple syrup at a November house party was found guilty of misdemeanor assault Monday in Struthers Municipal Court.
Nathan Richards, 18, of Deer Creek Drive, pleaded no contest to the charge after the city prosecutor agreed to dismiss eight other charges including felony witness intimidation.
Judge Dominic R. Leone sentenced Richards to time served plus three years' probation and up to $300 in restitution.
Richards served eight days in Mahoning County jail, most of which came after the judge revoked his bond Wednesday when he tested positive for marijuana.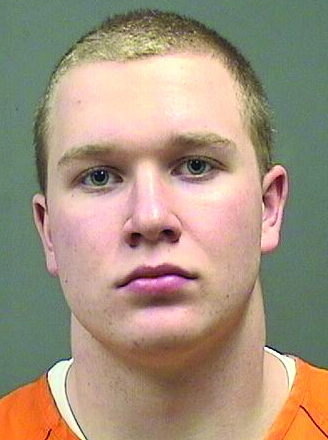 Photo
He appeared in court Monday in a jail jumpsuit.
Richards will undergo random drug testing and receive counseling as terms of his probation.
"If he violates probation, I'm going to put him in jail for 30 days at a pop," Judge Leone said.
The charges arose after videos circulated on Snapchat that showed Richards slapping a drunken juvenile in a puddle of maple syrup, according to a police report.
Witness interviews identified two other victims. Richards also threatened a witness over the phone while police interviewed that witness.
Atty. Jay Macejko, who represented Richards, said his client – who turned 18 a few weeks before the incident – was caught between the world of high school and adult accountability.
"You don't always instantly grow up because that calendar changes," Macejko said. "This has made an impact on him."
The mother of the victim in the video expressed disappointment Richards chose to plead no contest rather than guilty. She told the court while she didn't want to see Richards in jail, she wanted him to admit his guilt.
By entering a plea rather than proceeding to trial, Judge Leone said Richards had taken some responsibility for what he did.
He added he wanted to give Richards the opportunity to complete his education and lead a successful life.
More like this from vindy.com