Vettori rejects plea deal; trial date set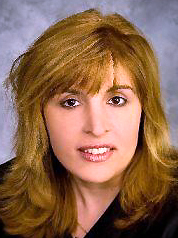 Photo
CLEVELAND
After rejecting a plea deal, a Mahoning County judge charged with stealing from the estate of a deceased woman will go to trial and could face additional charges in the case.
Judge Diane Vettori of Mahoning County Area Court in Sebring appeared in federal court Monday, which was the deadline set by U.S. District Court Judge Dan Aaron Polster for Judge Vettori to change her plea of not guilty.
Judge Vettori, who is charged with stealing at least $96,200 from the home of a woman whose estate she was representing and whose will she had prepared in her private practice, opted to maintain her plea and reject the plea agreement she had signed.
Assistant U.S. Attorney Brian McDonough said his office will proceed against Vettori via indictment. He said the investigation into the matter has been reopened and he expects "additional defendant or defendants, as well as additional charges," will come out of the investigation.
The probe is being led by the FBI.
Judge Vettori, who is prohibited by the Ohio Supreme Court from hearing cases while her case is pending, currently faces charges of mail fraud, structuring cash deposits and making false statements to law-enforcement officers.
A filing in U.S. District Court accuses the judge, 49, of Canfield, of stealing at least $96,200 from the Glenwood Avenue property of Dolores Falgiani after Falgiani died in March 2016. She also is accused of depositing that money in a way that avoided federal reporting requirements and of lying to FBI agents when confronted about the matter.
At the hearing, Judge Polster granted a continuance requested by the prosecution and set the next court date for June 7. It could be sooner, however, if an indictment comes down before then.
Judge Polster asked Judge Vettori several times if she understood what she was doing by rejecting a plea deal, which she said she did.
"Once you go this route, there's no turning back," he told her.
More like this from vindy.com