A committee seeks again to get an anti-fracking ban on Youngstown ballot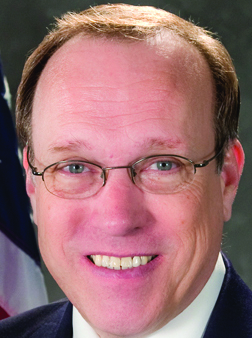 Photo
YOUNGSTOWN
A citizens committee is trying yet again to get an initiative on the ballot to ban fracking in Youngstown.
The Youngstown Community Bill of Rights Committee submitted petitions with about 2,000 signatures on them. The petitions need 1,216 to be valid. The Mahoning County Board of Elections says it determined 1,465 signatures are valid.
But getting the proposal on the May 8 ballot will likely be a challenge.
The Ohio Supreme Court ruled 4-3 in October 2017 to uphold the county board of elections' decision to not permit the measure on the November 2017 ballot.
"We're taking a look at it, but it appears to have problems," said Mark Munroe, elections board director. "We're waiting for the [county] prosecutor's opinion."
Susie Beiersdorfer, a spokeswoman for the Youngstown Community Bill of Rights Committee, which is backing the proposal, said: "I don't know if [the board of elections] will permit it to be on the ballot. It's what we'd like to see. We're working for our right to petition."
If the board rejects the ballot measure, it could head back to the Supreme Court for another decision.
City voters have rejected similar charter proposals to ban fracking as well as anything related to the extraction of fossil fuels on six different occasions: twice each in 2013 and 2014 and once each in 2015 and 2016.
Youngstown City Council will meet Wednesday to accept the proposed charter amendment and forward it to the board of elections, said Law Director Jeff Limbian. Council's decision is strictly procedural without a choice but to approve it and let the board of elections make a decision, he said.
The board will meet next Tuesday to vote on whether to certify the issue to the May 8 ballot, Munroe said.
In making its decision last October, the board leaned heavily on House Bill 463, which requires boards of elections to invalidate local initiative petitions if they determine any part of the petition falls outside a local government's constitutional authority to enact them.
State law gives jurisdiction over fracking to the Ohio Department of Natural Resources.
But in its ruling, the state Supreme Court relied only on case law and the majority opinion stated: "We leave consideration of the constitutionality of the new enactment [House Bill 463] for another day." The board largely depended on "Sensible Norwood" in which the Hamilton County Board of Elections refused to certify to the city of Norwood ballot a proposal to decriminalize marijuana. The state's high court upheld that decision.
More like this from vindy.com