Shape of success for 'Water'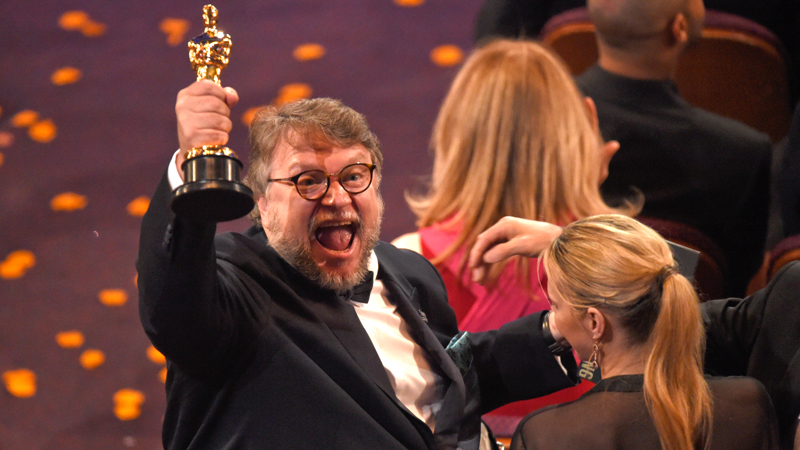 ---
Associated Press
LOS ANGELES
The 90th Academy Awards crowned Guillermo del Toro's monster fable "The Shape of Water" best picture at an Oscars that confronted the post-Harvey Weinstein era and sought to pivot to a vision of a more inclusive movie business.
A sense of change was palpable at the ceremony Sunday at the Dolby Theatre in Los Angeles, where winners made impassioned arguments for gender equality and diversity.
Guillermo del Toro's monster fable "The Shape of Water," which came in with a leading 13 nods, took a leading four awards, including best production design, best score and best director for del Toro. He became the third Mexican-born filmmaker to win the award.
"The greatest thing that art does, and that our industry does, is erase the lines in the sand," said del Toro, alluding to his international career.
Jordan Peele won for his script to his horror sensation "Get Out," becoming the first African-American to win for best original screenplay. Peele said he stopped writing it "20 times," skeptical that it would ever get made.
In a year lacking a clear front-runner the awards were spread around. Christopher Nolan's World War II epic "Dunkirk" landed three awards, all for its technical craft: editing, sound editing and sound design.
Things went expected in the acting categories, where Frances McDormand won her second Oscar for her performance in "Three Billboards Outside Ebbing, Missouri." McDormand asked all the attending female nominees stand up in the theater.
"Look around, ladies and gentlemen, because we all have stories to tell and projects that need financing," declared McDormand. "I have two words to leave with you tonight, ladies and gentlemen, Inclusion Rider."
Subbing for last year's best-actor winner, Casey Affleck, in presenting the best-actress award were Jodie Foster and Jennifer Lawrence. "It's a new day in Hollywood," said Lawrence.
Three widely admired veteran actors won their first Oscars. Gary Oldman won for his Winston Churchill in "Darkest Hour," Allison Janney ("I, Tonya") took best supporting actress, and Sam Rockwell ("Three Billboards") won best supporting actor. Oldman thanked his "99-years young" mother. "Put the kettle on," he told her. "I'm bringing Oscar home."
More like this from vindy.com