Canfield High students gain experience through internships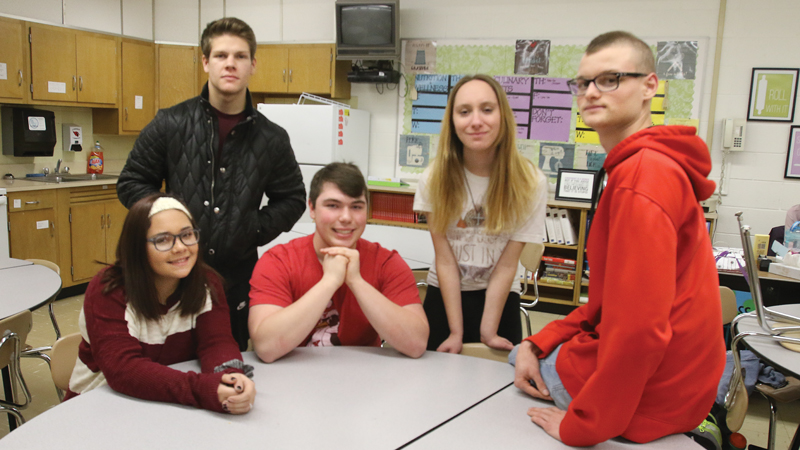 ---
By SAMANTHA PHILLIPS
sphillips@vindy.com
CANFIELD
Students at Canfield High School are gaining hands-on experience through an internship program that connects them with employers.
Senior Connor Dye credits his internship at the Lake Shore Medical Center with his success in getting a full-ride scholarship to John Carroll University for pre-medical studies, and entrance to the Lake Erie College of Osteopathic Medicine as long as he maintains a 3.0 GPA for his undergraduate degree.
The program "made me realize I really want to go into medicine. I hope everyone gets the chance to have those realizations themselves," he said.
Teacher Angela Alexandrides and Renee English, media relations, developed the program, which debuted this semester. English said they focused on creating a program to help students with post-high-school pursuits.
"A lot of the employers love it, too. A few of them called and said they would like to have students come back next semester," she said.
Students in the program are required to log 30 hours minimum into the internship, which is unpaid but earns high-school credits and real-world experience. They are allowed to create their internship schedule from January until May.
Jared Cross, senior, plans to attend Youngstown State University and study finance. When he signed up being interested in finance and accounting, Alexandrides and English arranged for him to do a dual internship between Top Flite Financial and Edward Jones.
"I've been kind of firm on what I want to study since freshman year, but this definitely reinforced it," he said. "Everybody was really nice, and it gave a taste of what the workplace experience will be like."
Some internships might restrict a student's duties because of their age or experience, but Cross's duties included doing taxes, which he found very beneficial.
At Lake Shore, Dye was able to shadow Dr. Martin Escobar and watch how the doctor treats patients. He said it was "cool and rewarding" to see the improvements the clients made after each visit.
Dr. Escobar said he enjoys having students at the office because he is passionate about helping students achieve success.
"There's only one out of a hundred kids who have that foresight of becoming somebody. Nowadays, kids' goals are to party. But [Dye] is going to become a doctor," he said.
Alexandrides and English hope to expand the program next year. They encouraged local businesses to reach out if they would be interested in having student interns.
"Having multiple sites and multiple people that are willing to help the kids, especially as this grows, would be so helpful, and great for the kids," said Alexandrides.
More like this from vindy.com