Bee winner to returns for eighth year as volunteer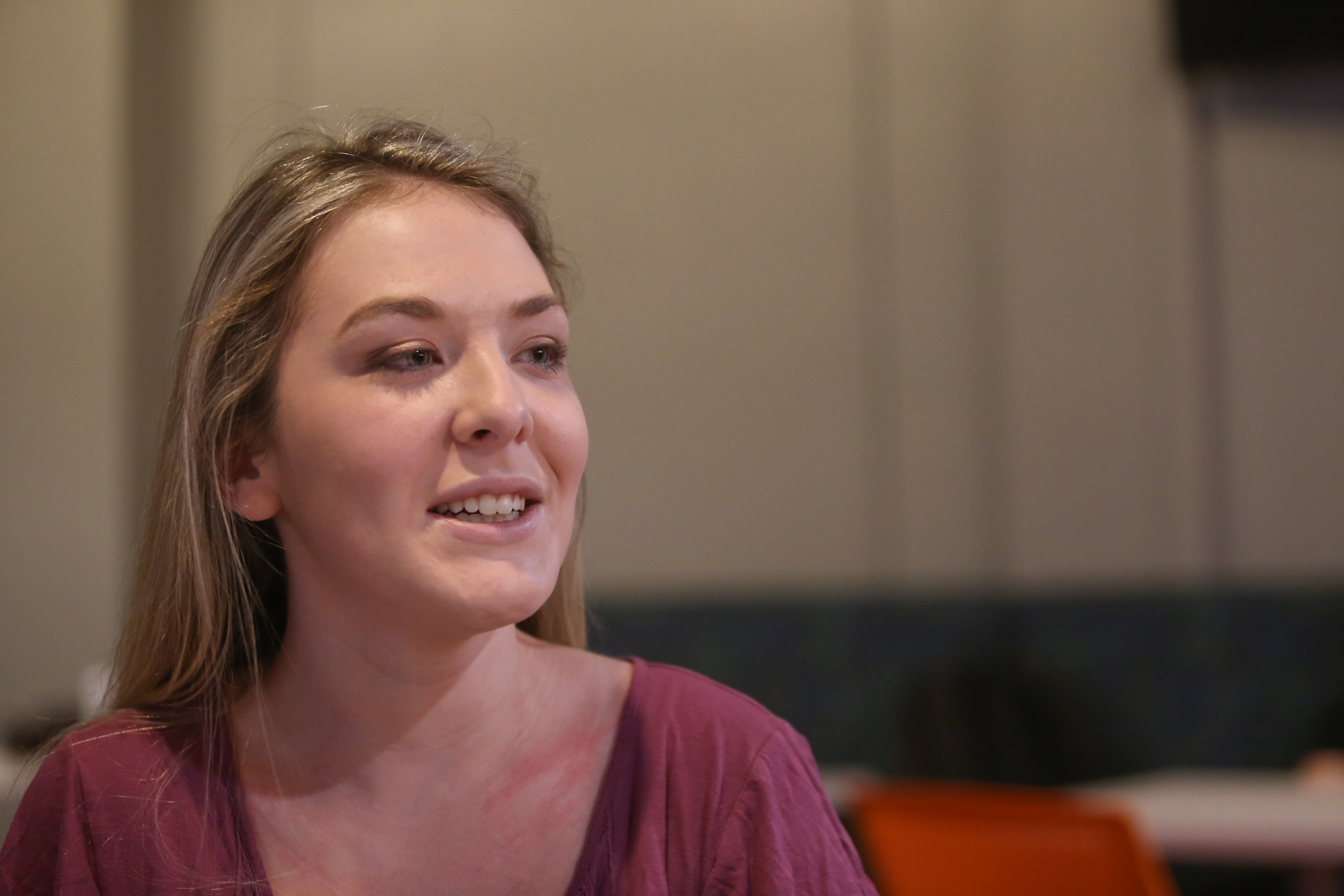 ---
YOUNGSTOWN
The 2010 Vindicator Regional Spelling Bee winner Julia Miglets is returning for her eighth year as a bee volunteer.
Miglets, a Youngstown State University senior, found her love of spelling early when she started competing in school spelling bees at Springfield Middle School.
The competition gave her a drive for her life.
"I remember competing, and when I would lose I would just get really angry, and it would motivate me for the next time," she said. "Finally, I won."
And that experience changed her.
"It was part of my identity when I was growing up," Miglets said. "Sometimes other kids teased me, but I was always like, 'I love this.' It really taught me hard work and discipline."
But participating in the bee wasn't always Miglets' goal.
Her mother, Laura Miglets, helped push her into something that became her life for four years.
"She kind of forced me into it, but I needed it and didn't know it," Julia Miglets said.
Laura said the support and recognition Julia received was very rewarding.
"It has just always been very fun watching all the kids compete," Laura Miglets said. "The bee was memorable for us because once she got going Julia really enjoyed competing in it. The Vindicator was very supportive of her when she competed at the national level, and we are just very happy to help them out when we can."
Laura Miglets still volunteers at the bee, as well.
There was no question in Julia's mind when the opportunity arose to volunteer for the event that helped her find herself.
"It's really only one day out of the year, and I like being able to go and meet all the kids," she said. "I can understand some of what they are going through."
Some of her responsibilities include adjusting the microphone for students of different heights, registering the spellers and comforting students who misspell words.
Julia, 21, who is majoring in professional writing, is anticipating a spring graduation and hopes for a chance to attend Kent State University for graduate school.
"[When in the bee] I had a lot of confidence and I knew if I studied I was going to be OK," Julia said. "Now I know there's just nothing I can't handle."
More like this from vindy.com