Summary of recent criminal activity in Hubbard, Liberty and Girard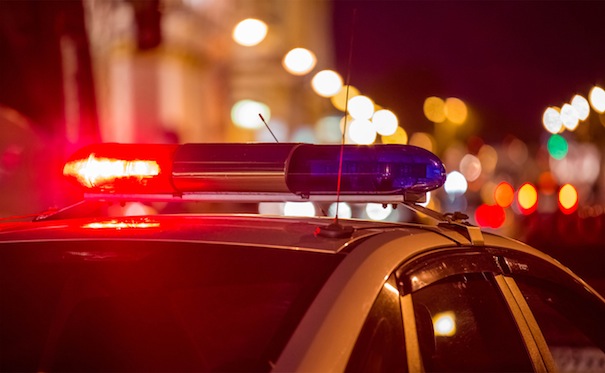 ---
A summary of recent criminal activity in Hubbard, Liberty and Girard:
HUBBARD
Feb. 23
Arrest: Officers in Austintown picked up Tony R. Ford Jr., 40, of Willard Avenue Northeast, Warren. He was wanted on a Hubbard warrant charging failure to comply with a court order.
Criminal damaging: A door to an apartment in the 200 block of North Main Street sustained $50 in damage to its frame.
Domestic violence: Kavon W. McClain, 20, of Weston Avenue, Youngstown, faced domestic-violence and simple-assault charges after police received a 911 call from a state Route 304 fast-food restaurant, where an employee was reportedly hiding before being found with blood on her face from several injuries. The woman alleged McClain had grabbed and beaten her as he drove her to Hubbard; later, McClain struck the accuser and knocked her into the street as she ran from him, she further alleged.
Feb. 24
Arrest: Authorities in the 300 block of West Liberty Street pulled over then took Ryan J. Borris, 23, of Broadway Street, Masury, into custody on a charge of driving under suspension.
Feb. 25
Arrest: A traffic stop in the 500 block of North Main Street resulted in Ryan R. Pratt's arrest on a charge of operating a vehicle impaired. Pratt, 33, of Waugh Drive, Hubbard, refused to submit to a breath-analysis test, a report showed.
Feb. 27
Extortion: An East Liberty Street man told police a woman had sent him nude photographs via a social-media site of someone who appeared to be her before the man sent her photos of himself wearing no shirt. The other person then threatened to use the photographs of the accuser to damage his reputation and character unless he sent money, which led the victim to send $200 to someone in the Philippines, he also reported.
LIBERTY
Feb. 23
Arrests: Coitsville police handed to township authorities Jesus Arroyo, 27, of Oak Street, Youngstown, and Airim Torres, 30, same address. Both were wanted on Girard Municipal Court warrants.
Arrest: Police were dispatched to the Mahoning County jail to pick up Ikequiala C. Thomas of Pasadena Avenue, Youngstown, who was wanted on a Girard Municipal Court warrant.
Auto theft: Video surveillance at Walmart, 200 Goldie Road, reportedly showed a man and two women in their late teens or early 20s stealing a 1999 Buick LeSabre.
Employee theft: Justin A. McIntosh, 30, of North Davis Street, Girard, was charged after a manager with Taco Bell in the Liberty Plaza discovered a cash drawer had come up short by an undisclosed sum of money. Surveillance footage showed McIntosh appearing to conceal the money while conducting a transaction, a report stated.
Harassment: A Fifth Avenue woman reported her 12-year-old daughter received several messages via Snapchat in which she was threatened with physical harm.
Arrest: Canfield police in the 2700 block of Belmont Avenue handed Dal'Ryon Mitchell, 21, to Liberty authorities. Mitchell, of Cassius Street, Youngstown, was wanted on an outstanding Girard Municipal Court warrant.
Feb. 24
Theft: A man at a Belmont Avenue motel reported miscellaneous tattoo equipment, a Bluetooth speaker and a video-game console with 20 games missing from his room. The theft was estimated at $3,020.
Arrest: After stopping his car on Belmont Avenue, authorities charged Charles L. Wester Jr., 60, of Ohio Avenue, McDonald, with operating a vehicle impaired. Wester refused to submit to a breath-analysis test, police said.
Drug paraphernalia: Officers responded to a report that three juveniles appeared to be passed out in a car in the 200 block of Goldie Road before reportedly finding a jar and a digital scale with suspected marijuana residue. The three Columbus-area boys were released to the custody of their parents, and no charges were filed.
Theft: A Youngstown woman noticed $45 and a smartphone missing from her room at a Belmont Avenue motel.
Feb. 25
Arrest: While responding to a vehicular accident in the 1500 block of Harding Avenue, officers charged Dan J. DeGenova, 64, of Keefer Road, Girard, with operating a vehicle impaired and leaving the scene of an accident. Also, DeGenova refused to take a Breathalyzer test, a report stated.
Weapon: Police in the 1300 block of Church Hill-Hubbard Road pulled over and charged Alexander Hines, 32, of Madison Avenue, Youngstown, with carrying a concealed weapon and improper handling of a firearm in a motor vehicle after saying they found a handgun in the car. Beforehand, Hines had told authorities he had no weapon; he also had no concealed-carry permit, a report showed.
Feb. 26
Arrest: Youngstown police in the 4200 block of Belmont Avenue relinquished custody to township authorities of Gary A. Walker, 35, of Indiana Avenue, Youngstown, who was wanted on a charge of failing to appear in court.
Arrest: Officers at the Mahoning County jail took custody of Jennifer R. McFall, 41, of Winter Park Avenue, Youngstown, who was wanted on misdemeanor and felony warrants charging passing bad checks.
Misuse of a credit card: A Youngstown woman at a Belmont Avenue motel alleged a New Castle, Pa., man, 41, took her wallet and debit card before someone reportedly made multiple attempts to use the card at an automated teller machine.
Feb. 27
Arrest: A traffic stop near Belmont and Trumbull avenues led to the arrest of Reshaud M. Biggs of East Florida Avenue, Youngstown, who was wanted on a Boardman warrant charging domestic violence. Biggs, 32, also was cited on a charge of having a small bag of suspected marijuana in his sock.
Theft: A representative with a Tibbetts-Wick Road insurance group reported never having received a $70.45 check from one of the business's insurance companies.
Arrest: While dealing with a possible break-in at a Belmont Avenue motel, officers charged Derrick G. Black of Garfield Street, Youngstown, with resisting arrest. Black, 56, refused to allow himself to be handcuffed and resisted police several more times, they alleged.
Feb. 28
Drugs: An officer on patrol noticed a vehicle in a vacant field off North Gate Road, where they cited Dwayne B. Sellers, 27, of Youngstown, on charges of possessing marijuana and drug paraphernalia after alleging a device commonly used to grind marijuana and a suspected marijuana cigar were found.
GIRARD
Feb. 24
Harassment: A North Highland Avenue man said his brother has sent him a few disturbing text messages.
Breaking and entering: Someone broke into Trinity Lutheran Church, 78 E. Liberty St., and removed an undisclosed sum of money from a desk.
Menacing: A manager with a U.S. Route 422 restaurant told police a former employee has come to her workplace several times in an effort to seek a romantic relationship with her. The man also has reportedly made unwanted calls to and such contact on social media with the accuser.
Recovered property: An iPhone and a pair of shoes were found after a Lawrence Avenue man reported the items had been stolen from his son.
Possible overdose: Police responding to a medical call at a Church Hill Road apartment reportedly found a woman unconscious on a bed and a bag of suspected marijuana nearby. The victim was given naloxone to reverse or block the effects of opioids, which had little effect, before being taken to St. Elizabeth Youngstown Hospital, a report showed.
Feb. 25
Drugs: Matthew J. Brink, 19, of East Wilson Avenue, Girard, and Brenna R. Clark, 18, of East Howard Street, Girard, faced drug-abuse charges after having been pulled over on South State Street. Found in their vehicle were two pieces of suspected marijuana as well as suspected marijuana debris, a report said.
Possible trespassing: A man reported seeing two suspicious men in their late teens standing on a spillway off Anderson-Morris Road and throwing a plastic container into the water before driving away.
Feb. 26
Arrest: A traffic stop near Route 422 and Interstate 80 resulted in a falsification charge against James L. Derose, 56, of state Route 7, Brookfield, when, police alleged, Derose gave them his deceased brother's name and Social Security number.
Animal complaint: A man reportedly moved from a home in the 20 block of West Kline Street, leaving two cats in the home that was in deplorable condition.
Bad check: A Squaw Creek Drive man reported a tenant he had evicted sent him such a check, then failed to pay him back as promised.
Arrest: A 17-year-old Girard boy was charged with disorderly conduct after authorities had responded to a Trumbull Avenue educational center regarding an unruly juvenile. The teen launched into a tirade, used profanities and refused to desist, a report said.
Identity fraud: A man reported having gotten a notice he had not requested that said his mail was supposedly to be rerouted from his Mohawk Drive home to a Florida address.
Drugs/trespassing: While dealing with a suspicious vehicle on private property in the 500 block of North Avenue, authorities charged Heather R. Ramsey, 37, with possessing drugs and drug paraphernalia, as well as criminal trespassing. Ramsey, of Gary Avenue, Girard, admitted having a small container with a rock of suspected crack cocaine; in addition, a suspected crack pipe and bag containing five smaller bags of suspected crack cocaine were found, police alleged.
Feb. 27
Theft: A $2,500 forklift was stolen from Girard Hardware, 52 W. Liberty St.
More like this from vindy.com