DeZee powers Western Reserve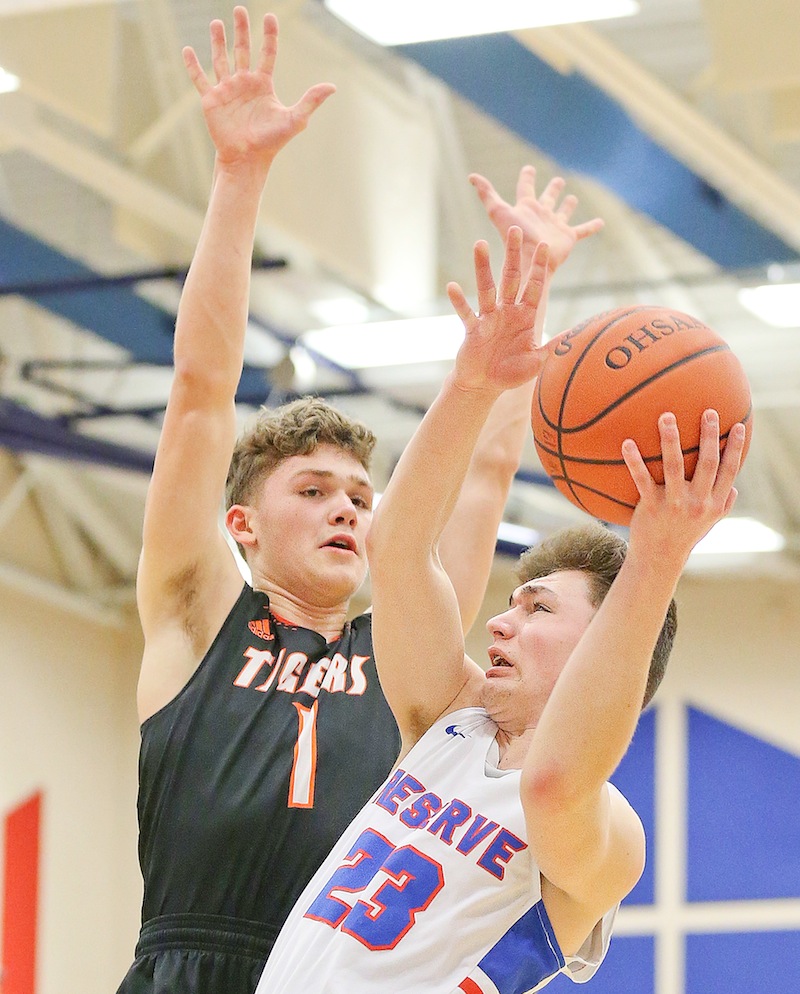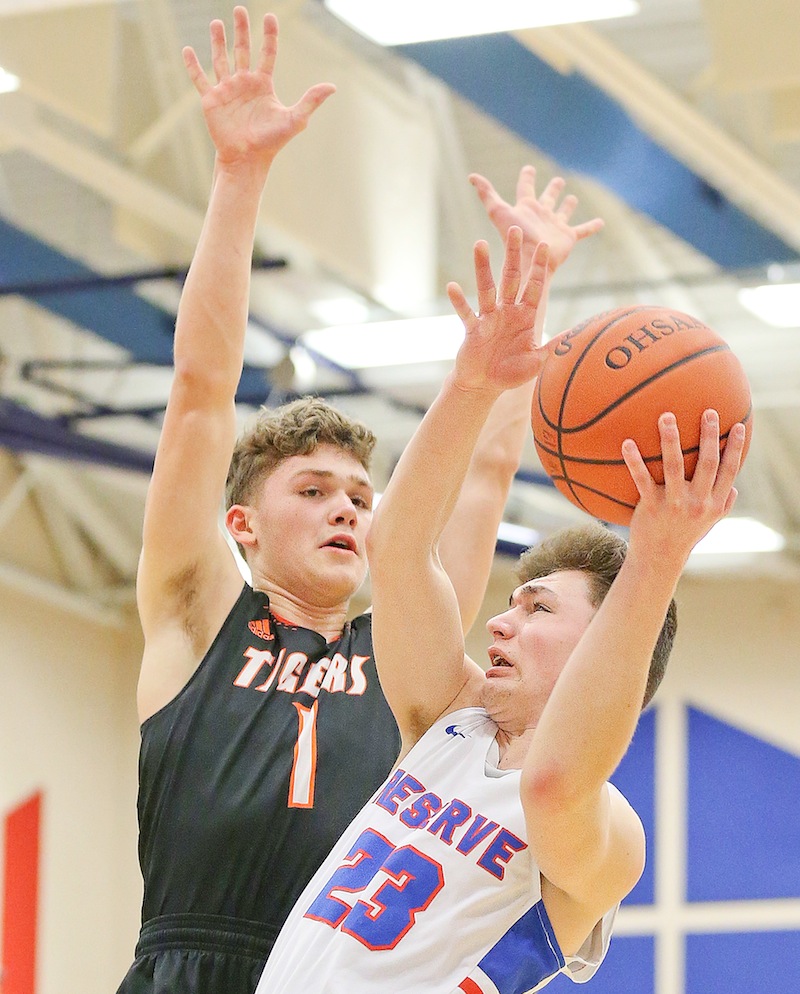 ---
Springfield vs. Western Reserve Basketball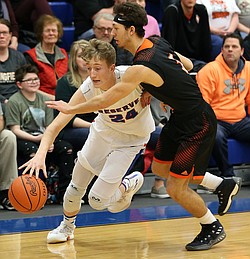 Gallery
The boys basketball teams from Springfield and Western Reserve faced off on Friday March 2, 2018. Photos are by Michael Taylor.
By Greg Gulas
sports@vindy.com
BERLIN CENTER
Twice this season the Western Reserve and Springfield boys basketball teams met and each time the host team won by identical 64-61 scores.
Prior to Friday's Division IV sectional final between the two schools, it was easy to understand why Blue Devils head coach Patsy Daltorio was happy his team was hosting the rubber game of the series.
Cole DeZee came off the bench to score a game-high 23 points, Kade Hillis added 14 and Jack Cappabianca 12 to pace fourth-seeded Western Reserve to a 60-46 win over fifth-seeded and fellow Mahoning Valley Athletic Conference Springfield.
Western Reserve will meet McDonald — a 91-65 winner Wellsville — at 7 p.m. Monday at the Struthers Fieldhouse.
"Having the home-court advantage was really helpful. Our goal from the start of the season was to get to district and with all of the fans here tonight supporting us, it was huge that we were playing on our home court," DeZee said.
Western Reserve (17-6) lost both games this season to longtime rival McDonald.
"It's a big rivalry game and the one game you always look forward to each season," DeZee said. "They are an excellent team and we will have to play our very best if we expect to advance."
The home- court advantage was anything but in the opening period as the Tigers' Drew Clark nailed two buckets from the beyond the arc within a 57-second span to stake Springfield (14-10) to an early 10-2 advantage.
Four points by DeZee then helped the Blue Devils pull to within 14-8 after the first eight minutes.
It was Daltorio's speech in the huddle between quarters that seemingly woke up his charges, especially Cappabianca.
Cappabianca scored the first six points of the period to knot the game at 14 and Western Reserve opened with a 16-2 run to forge a 24-16 advantage. The Blue Devils used a 25-9 run to build a 33-23 halftime lead.
Cappabianca scored all 12 of his points in the second frame.
"Coach Daltorio told us just relax and play our game," Cappabianca said. "I knew that I had to get rebounds and when I get the ball down low, it creates some good scoring opportunities for me."
Daltorio has nine seniors on his squad and for the second season in a row, they've won 17 games which is third most in program history.
"Knowing how the previous two games played out, the fans came out, supported us and gave us a great advantage," Daltorio said. "Jack is a physical specimen and does a lot of good thing inside. He's a football player who plays basketball.
"Cole had one of, if not the very best game of his career tonight and Kade is simply all over the place. We ask Kade to do a lot as he guards the opposition's best shooter. Both Cole and Kade are excellent off the dribble."
A free throw by Dom Velasquez and bucket by Ryan Demsky helped the Blue Devils open their largest lead of the game at 47-33, but buckets by the Tigers' John Ritter helped Springfield close to within 47-37 heading to the final quarter.
"Once we got the momentum in the second quarter, we didn't gave it back although they did pull to within five points at the beginning of the fourth quarter," Hilles said.
The Tigers got a bucket from Evan Ohlin and three free throws from Bandon Walters to pull to within 47-42 at the 6:25 mark of the final period, but DeZee went on to score the game's final 11 points.
More like this from vindy.com