Boardman speller, like her mom, makes beeline for Vindicator contest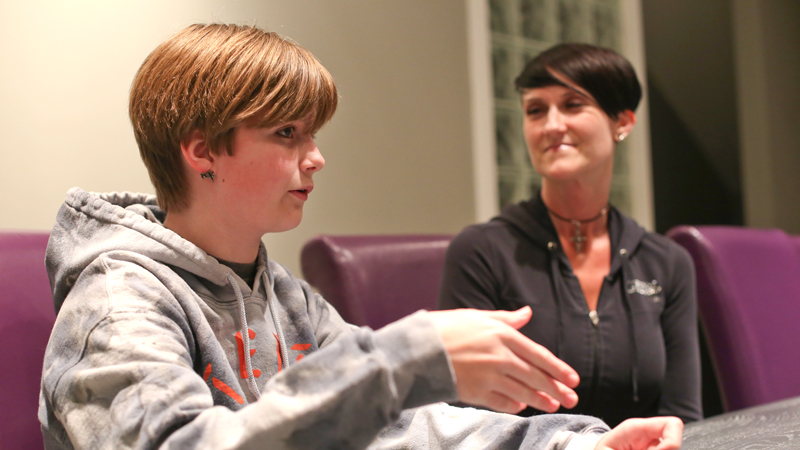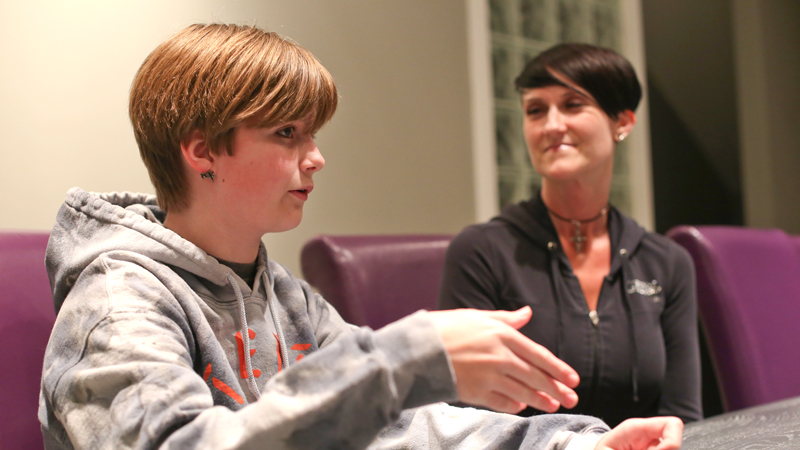 ---
By AMANDA TONOLI
atonoli@vindy.com
BOARDMAN
Center Intermediate School sixth-grader Jackie McIntyre is following in her mother's footsteps for the 85th Vindicator Regional Spelling Bee on Saturday.
Mary Joanna McIntyre, Jackie's mother, was in the Bee not once, not twice, but three times in 1986, 1987 and 1989.
She won third place in her third and final Bee.
"It was my claim to fame," Mary Joanna said.
During her off year, Mary Joanna's brother, John Gocala
took her place in the 1988 Vindicator Regional Spelling Bee.
Now, Jackie is taking her claim to fame as the spelling champion of the family.
She first learned she had spelling skills in third grade, Jackie remembers.
"I was just doing my business, spelling words and all of a sudden it was down to me and one other student and I thought, 'How did I get here?'" Jackie said.
But her mom knew she had it in her.
"She's been reading novels since the time she could read, before kindergarten," Mary Joanna said. "I always knew she could do it."
And Jackie's knack for spelling is all natural.
Mary Joanna said during her spelling bee days studying for the competition was nauseating.
"I studied constantly," she said. "I had books I made into audiotapes so I could listen to them all the time, but not [Jackie]."
Jackie's way of studying is much more relaxed.
"I have the plan to study," Jackie said in a nonchalant manner. "I'll look over the word list and read some books before the day."
Her relaxed spelling-bee preparation reflects her mood about participating in the bee.
"I don't think I'm going to win, but there's a slight chance I could get through some rounds – and that's great," Jackie said.
When she's not spelling her way to the top, Jackie is practically fused to her sketchbook, Mary Joanna said.
Jackie focuses many of her drawings on TV shows or books she's investing time in – including shows "Stranger Things" and "Attack on Titan."
"My day is made up of basically drawing stuff and listening to good music," Jackie said. "I also love being on the phone with my friends."
And those friends are a great source of support for Jackie.
"When I finally won the last round and spelled the word correctly, all of my friends came and swarmed around me," she said. "It just felt nice."
Having such a swarm also made Jackie feel special having just started at Center at the start of this school year.
But friends aren't all that Jackie likes about school – she likes learning.
"I like writing for school," she said. "I'm actually in the process of writing a story right now."
But she wouldn't divulge any information before the story's completion.
"I just like school overall. It's really fun," Jackie said.
Jackie is also the daughter of Scott McIntyre of Austintown.
More like this from vindy.com