Ethnic cooking, spiritual discipline are the heart of Friday fish fries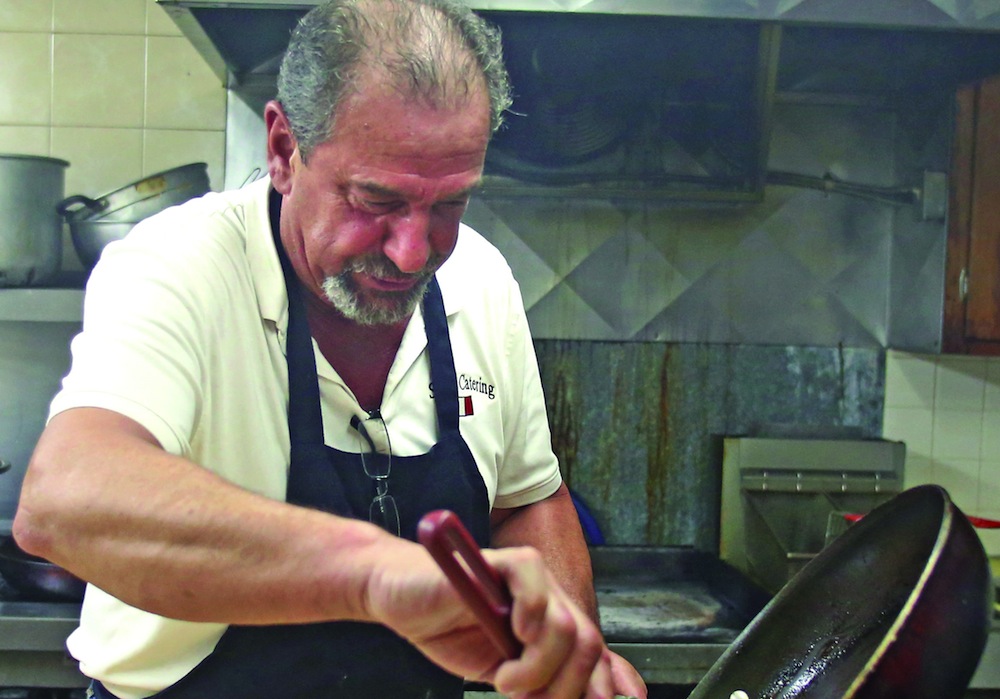 ---
YOUNGSTOWN
Friday during Lent for Catholics – and many non-Catholics – means it's time for fish.
Though the practice of eating fish on holy days can be found in pre-Christian religions, the Christian tradition dates back to at least the fourth century.
Lenten Fish Fry Story Preview

Video
Vindicator reporter Graig Graziosi previews a story he is working on about area Lenten fish fries. He will cover where you can go in the Valley to find one and the history of why people eat fish on Fridays during Lent. Be sure to pick up a copy of Friday's edition of The Vindicator to read the whole story.
Monsignor John Zuraw, the chancellor of the Youngstown Diocese, said that Fridays during Lent are intended to be days of both abstinence and escalation for Catholics.
"The 40-day Lenten season is a time for increased prayer and charitable service," Monsignor Zuraw said. "And it's also a time for fasting."
Though the consumption of fish isn't mandated by the church, abstaining from meat on Friday has become a cultural norm for Catholics and non-Catholics alike in the days leading up to Easter.
On a hill overlooking Interstate 680 on Youngstown's South Side is the Pacentrano Club, originally a social club created by immigrants from Pacentrano, Italy. Though the club has been around since 1947, the club's current Friday fish fry has only been happening for the last decade.
Frank Silvestri, operator, bartender and cook at the Pacentrano Club, took over the facility 10 years ago and has been serving Lenten fish specials to hungry members of his boccie league since he began.
While Silvestri offers the classic bread-battered fish options common to many fish fries, his feature dish is a nonfried slice of haddock bathed in a wine sauce of his own creation and served alongside coleslaw and a bowl of spaghetti aglio e olio.
"People come down for it," Silvestri said. "They come in, play boccie in the back and then come over to the bar for the fish."
Silvestri's fish dinners are $10. The club is a members-only social club, though Silvestri does rent out the attached social hall for events. He operates the bar from October through April with his daughter, Giovanna.
While eating fish on Fridays is Catholic in origin, the preparation of the fish often takes on the ethnic flair of the individual cook. For Silvestri, his wine sauce and spaghetti reflects his Italian heritage.
Just north of the club in Campbell, the cooks at Papa's Puerto Rican Cuisine spend their Fridays preparing bacalao, a Puerto Rican cod salad.
Jeanette Morales, the owner of Papa's, said the salad is normally served whenever religious observances call for fasting from meat. Bacalao is a mixture of fish, peppers, onions, potatoes and spices.
"After we boil the cod, we add some spice to cut out a bit of the fishy flavor, and then we'll add in the peppers, onions and potatoes. We serve the bacalao with avocado, though it can be served slightly warm with a bed of rice," Morales said.
In other faith and ethnic communities, fish isn't even the staple Lenten meal replacement; for those with Slavic and Polish roots, that honor often goes to the pirogi.
Sts. Cyril and Methodius Church in Warren, St. Joseph Church in Campbell and Holy Trinity Church in Struthers are among several churches offering dishes such as pirogies and haluski throughout the Lenten season.
For Monsignor Zuraw, any meal that brings people into fellowship with each other during the Lenten season is a welcome sight.
"The number of fish fries and Friday meals at churches has been increasing in recent years," Monsignor Zuraw said. "It's a wonderful opportunity for evangelism and community building. Sharing a meal together is a great way to build relationships and strengthen our community."
More like this from vindy.com