Shining night at Highway Tabernacle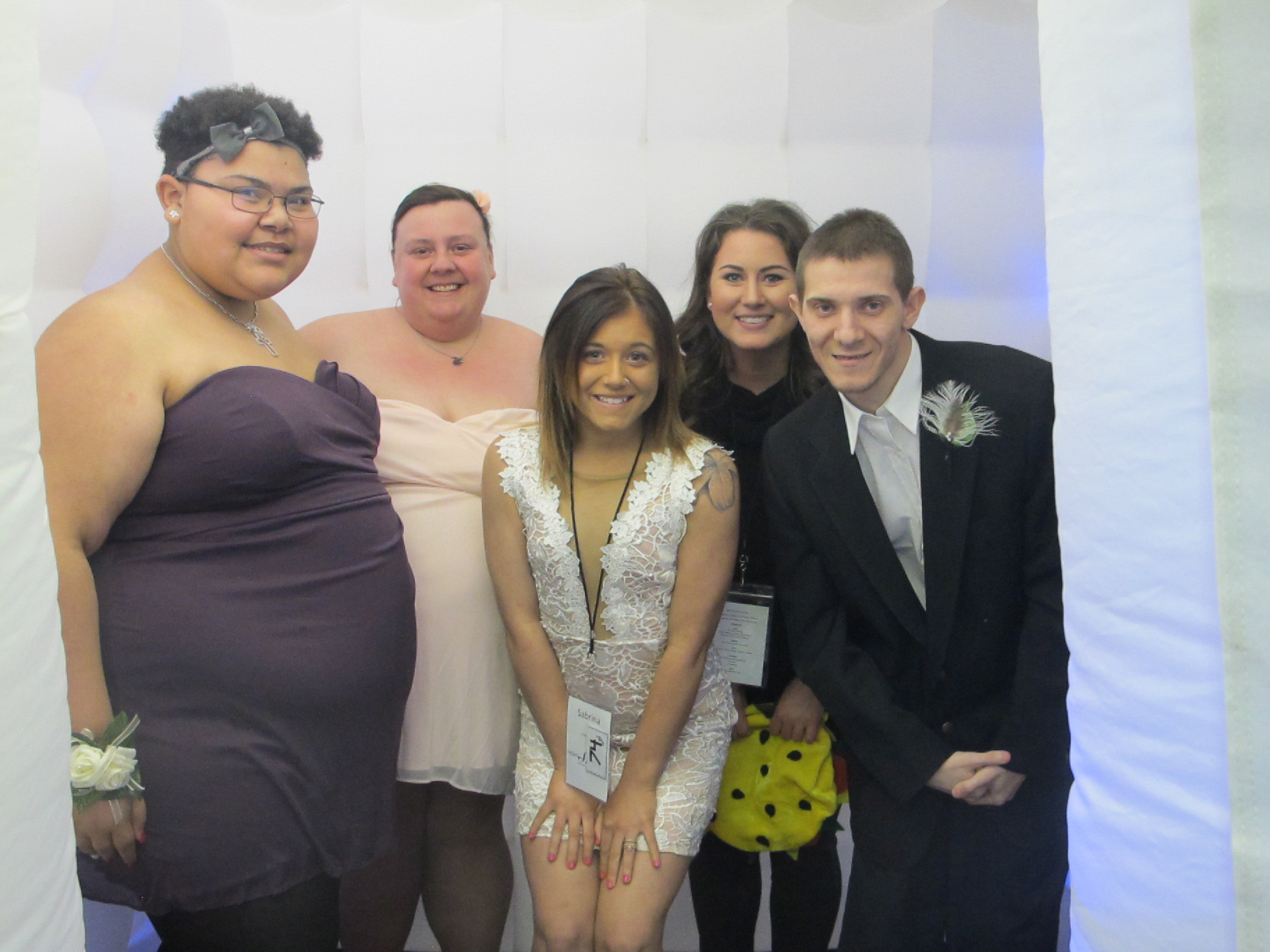 ---
By ZACK SHIVELY
Highway Tabernacle hosted a Night to Shine event at their church on Feb. 9 to give a special night to community members with special needs.
The Tim Tebow Foundation created the Night to Shine program and more than 500 churches celebrated the night around the world. Highway Tabernacle enlisted 210 volunteers for the event. One hundred and forty people with special needs came to celebrate the event at the church.
"We do this to show the love of Christ. People with special needs don't always feel valued. We say to them that you are valued and you are loved," said Tracie Corll, one of the leaders of the event.
The event had few restrictions on the attendees. All people with special needs over the age of 14 were welcome to join the event. The participants did not need to be members of the church.
The Night to Shine was a special prom night for the attendees. Upon entering the church, they registered and then took professional pictures on stage. The headed into a hallway with a buddy, provided by Highway Tabernacle. The hallway led to a red carpet walkway where volunteers stood to welcome the attendees and cheered for them.
From there, they went to the gymnasium of the church. The church organized the gymnasium to have a place to eat dinner and dance. They set up a stage for the end of the night, when they crown each person who attended the night.
Along with the dinner and dance, the church had another room with a photo booth, games and karaoke. They had games like giant Jenga and Keplunk, checkers and dice. The photo booth had a number of different silly outfits for the attendees to wear. Their karaoke station had two televisions with the lyrics and two microphones for them to sing.
The event aimed to give a nice night to the families and caretakers of the attendees as well. The church had a respite room, where the families and caretakers could watch the event and see their loved one socialize and have fun.
More like this from vindy.com