Summary of recent criminal activity in Canfield and Austintown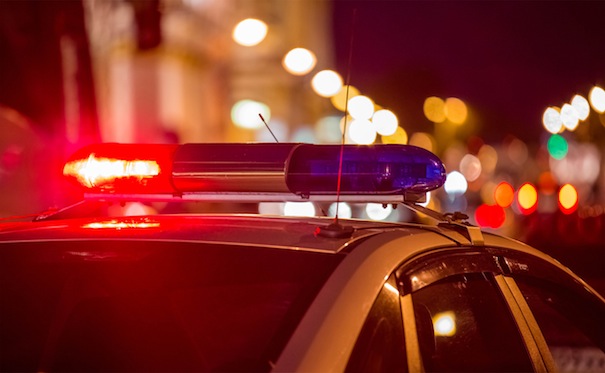 ---
A summary of recent criminal activity in Canfield and Austintown:
CANFIELD
Feb. 22
Arrest: Police on West Main Street charged Raymond Cunningham, 29, of Alliance with having no operator's license. He also was cited on a speeding charge.
Feb. 23
Drugs: A traffic stop on West Main Street resulted in minor-misdemeanor citations charging Cheyenne Francis, 18, of Charleston, W.Va., with drug abuse (marijuana) and possessing drug paraphernalia.
Arrest: After pulling him over on East Main Street, officers took Randall Hilbert III, 38, into custody. Hilbert, of Canfield Road, Canfield, was wanted on a probation-violation warrant.
Arrests: While conducting a traffic stop near Herbert Road, authorities arrested Ina Bennett, 40, of South Raccoon Road, Austintown, on a warrant charging failure to appear in Struthers Municipal Court. Also taken into custody was Dai'Ryon Mitchell, 21, of Cassius Street, Youngstown, who was wanted on a Trumbull County warrant charging failure to appear in court.
Feb. 24
Arrest: A 16-year-old Canfield boy was charged with drug abuse (marijuana) after police arrested him near Herbert Road. He also faced a curfew-violation charge and was released to the custody of his parents.
Drugs: A traffic stop on East Main Street resulted in a charge of drug abuse (marijuana) against Derek Norris, 20, of Norwich, Ohio.
Citation: Gary Hertweck, 66, of North Canton was cited on a charge of driving 56 mph on a portion of Fairground Boulevard with a 35-mph speed limit.
Feb. 25
Citation: Talya Toot, 27, of Alliance, was cited on Lisbon Road on a charge of driving with an expired registration.
AUSTINTOWN
Feb. 23
Arrest: Campbell authorities handed over George N. Chalfant of Glenwood Avenue, Youngstown, to Austintown police. Chalfant, 21, was wanted on a domestic-violence warrant, related to a situation with a family member last September.
Burglary: To a residence in the 30 block of Parkgate Avenue, from which jewelry was removed.
Theft: Officers took into custody Bernard D. Richardson, 35, of Second Street Southwest, Warren, who was charged with stealing numerous articles of clothing Nov. 16, 2017, from Tractor Supply Co., 6225 Mahoning Ave.
Theft: Loose change was stolen in the 100 block of Kleber Avenue.
Fraud: Weathersfield police transferred custody of Helen E. Davis, 24, to Austintown authorities. Davis, of Timber Lane, Youngstown, was wanted on one felony count each of theft and misuse of a credit card after the owner of a South Canfield-Niles Road long-term care facility reported a debit card had been used for fraudulent purposes.
Arrest: Officers responded to a dispute between two family members at a Carlisle Avenue home, where they took into custody Nicholas V. Vernucci, 26, who listed addresses on Carlisle Avenue in Austintown and Flo-Lor Drive in Youngstown, and was wanted on a Niles Municipal Court bench warrant.
Theft: Lisa J. Sherick, 59, of Signature Drive, Austintown, was charged in the theft of a six-pack of beer and a 24-ounce can of beer from Giant Eagle, 5220 Mahoning Ave.
Arrest: Police near Compass West Drive pulled over and charged Renee M. Dimuzio of Compass West, Austintown, with operating a vehicle impaired. Dimuzio, 48, refused to undergo field-sobriety tests and submit to a breath-analysis test, a report showed.
Feb. 24
Arrest: A traffic stop on North Four Mile Run Road resulted in Benjamin M. Peters' arrest. Peters, 25, of North Four Mile Run, Austintown, was wanted on a Campbell Municipal Court warrant charging him with a probation violation.
Fight: Police responded to a fight between children at a business in the 5400 block of Mahoning Avenue.
Feb. 25
Arrest: A traffic stop near state Route 46 led to the arrest of Robert D. Latimer III, 46, of South Kimberly Avenue, Austintown. He was wanted on a Mahoning County Common Pleas Court warrant charging him with a parole violation.
Feb. 26
Breaking and entering: Someone forced open a door to Induction Iron Inc., 3710 Hendricks Road, and reportedly used a forklift to remove a lathe and numerous tools from a gated area. The loss was calculated at $15,000.
Fraud: The owner of Youngstown Pre-Press, 3691 Leharps Road, discovered two business bank accounts had been compromised and that various amounts of money were removed from them.
Theft: A cellphone was stolen from a home in the 4300 block of Maureen Drive.
Theft: A Carlisle Avenue woman discovered a credit card had been taken.
Arrest: Girard police handed James L. DeRose, 56, to Austintown authorities. DeRose, of state Route 7, Brookfield, was wanted on an Austintown warrant charging failure to appear in court on a disorderly-conduct charge.
Theft: Jessica R.K. Elser, 19, of Meadow Lane, Austintown, surrendered on a theft charge after about $350 worth of merchandise had been stolen from Family Farm & Home, 4477 Mahoning Ave.
Theft: A Plumbrook Drive resident reported mail had been stolen for the third time.
Feb. 27
Drugs: After pulling him over on South Meridian Road, authorities charged Johnny R. Eiland Jr., 26, of West Woodland Avenue, Youngstown, with one felony drug-abuse count. Eiland, who also was wanted on a Youngstown Municipal Court warrant, had in the vehicle's center console four pills determined to be Tramadol, a narcotic commonly used to treat moderate to severe pain, a report stated.
More like this from vindy.com