Grandfather gets 4 years in child-endangering case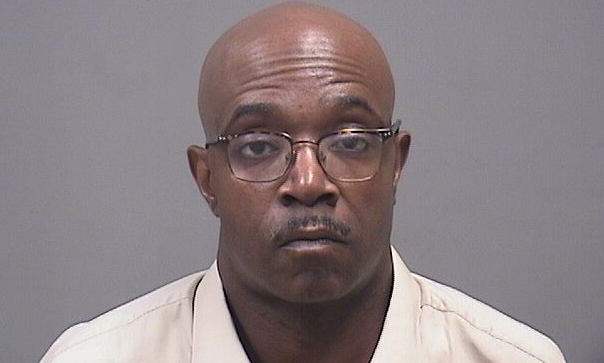 ---
By Joe Gorman
YOUNGSTOWN
Eric Ratliff told a judge Thursday – just before he was sentenced to four years in prison for tying his grandson to a pole and whipping him with a cord or belt – that he was trying to keep the child "on the right track."
But Judge R. Scott Krichbaum of Mahoning County Common Pleas Court said there are other ways to keep children on track that do not include tying them up and whipping them.
"I can't imagine strapping a child to a pole and whipping him, no matter how he may have acted," Judge Krichbaum said.
Ratliff, 51, pleaded guilty to a second-degree felony charge of child endangering for the beatings the boy endured at different times.
Assistant Prosecutor Jennifer McLaughlin said once the boy was left strapped to the pole overnight after he was beaten, and once he was unconscious.
But instead of dealing with it, Ratliff went to work and told the boy's mother, his daughter, to take care of it.
McLaughlin recommended the sentence, saying she would not oppose early release after six months, but she added people need to know they will be punished if they engage in the type of conduct Ratliff did.
Ratliff, who has no prior criminal record, had a large contingent of family members on hand in court, and they submitted letters to the judge as well saying he was a good man who was just trying to discipline his grandson. Ratliff's pastor and brother also spoke to the judge about how much Ratliff loves his grandchildren and what a good man he is. Neither man mentioned the grandson who was beaten.
McLaughlin said the whippings have left the child suicidal and depressed.
Ratliff's daughter, the child's mother, also spoke to the judge, saying that her father is a good man and does not deserve to go to prison.
"He's not a monster," the mother said of Ratliff. "He's a great dad and a great grandfather to all my kids. He would never do anything intentionally to hurt my son. I just don't think he deserves this at all."
Judge Krichbaum disagreed, saying that the very things Ratliff did were meant to hurt the child.
"Whipping this little boy is an intention to hurt him, that's loud and clear," Judge Krichbaum said. "That's completely unacceptable in our society."
Ed Hartwig, Ratliff's lawyer, asked for a lesser sentence, maybe even probation, saying that his client knows he went too far but he was only trying to instill discipline.
Ratliff apologized.
"I'm truly, truly sorry for the actions that happened, the thing that happened. I truly love my grandson," Ratliff said. "I was just trying to keep him on the right track."
Judge Krichbaum said prison is necessary because it will send the message to others who engage in the same kind of conduct that they will be punished.
More like this from vindy.com