Families travel to Oz at library celebration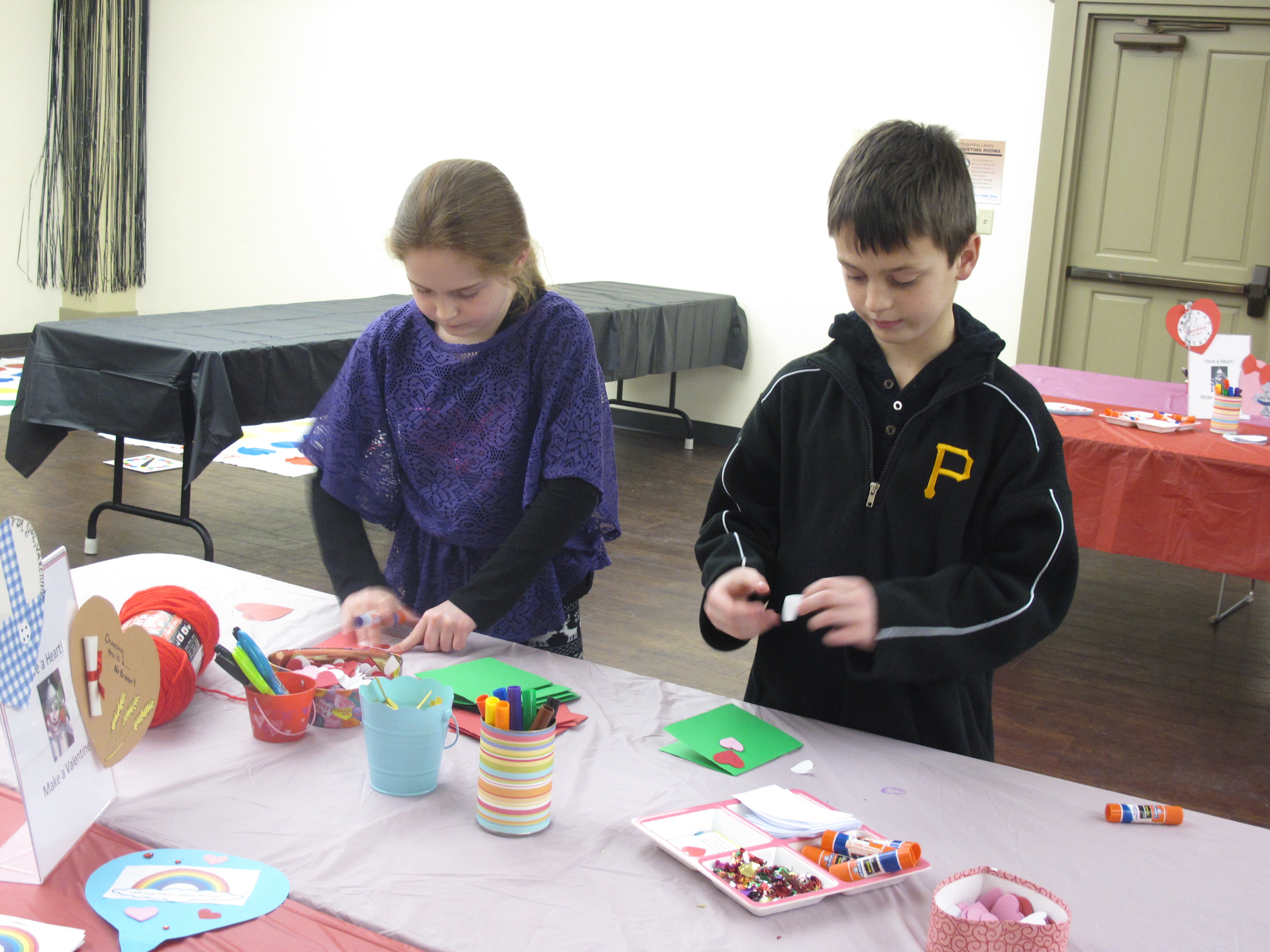 ---
By ZACK SHIVELY
The Boardman library hosted a program called "Wizard of Oz's Valentine's Celebration" on Feb. 8.
PLYMC librarians Jennifer Kuczek and Ashley Young organized the event. They created a number of stations relating to the story and played music from the film's soundtrack.
The librarians created the "Wizard of Oz" event for Valentine's Day since the Tin Man in the story wished he had a heart.
They organized a couple of Valentine's Day stations with the Tin Man as the focus. One station had the children make Valentine's Day cards for the Tin Man.
They also had a game where children pinned the heart on the Tin Man, similar to pin the tail on the donkey.
They had two other crafts at the event as well. Children colored and folded different sides of three cubes. When folded and stacked correctly, the cubes showed four characters from the story, Dorothy, the Cowardly Lion, the Scarecrow and the Tin Man.
The other craft, "Melt the Wicked Witch," had the attendees pour water on clumps of baking soda that had been died green.
The librarians also set up two other games. They created an area called "the Twister Zone," where the children played twister, but the name references the tornado that sends Dorothy to Oz.
The children played a ring toss game as well. They tossed rings onto a witch's hat.
The event also had a table of sweets, called the "Lollipop Guild," referencing the guild in the movie. The table had a number of sweets with names based on the Wizard of Oz, such as "lions, tiger and bears" for animal crackers and Glinda's goodies for strawberry cookies. They also had two drinks, a pink drink for good witches and a green witch for bad witches.
Both Kuczek and Young do themed programs like this one throughout branches of the PLYMC.
Kuczek had previously done a program centered around The Nutcracker in December, and Young did an event for the 25th anniversary of the "Goosebumps" franchise in October.
More like this from vindy.com