Stambaugh Auditorium presents classic American opera 'PORGY AND BESS'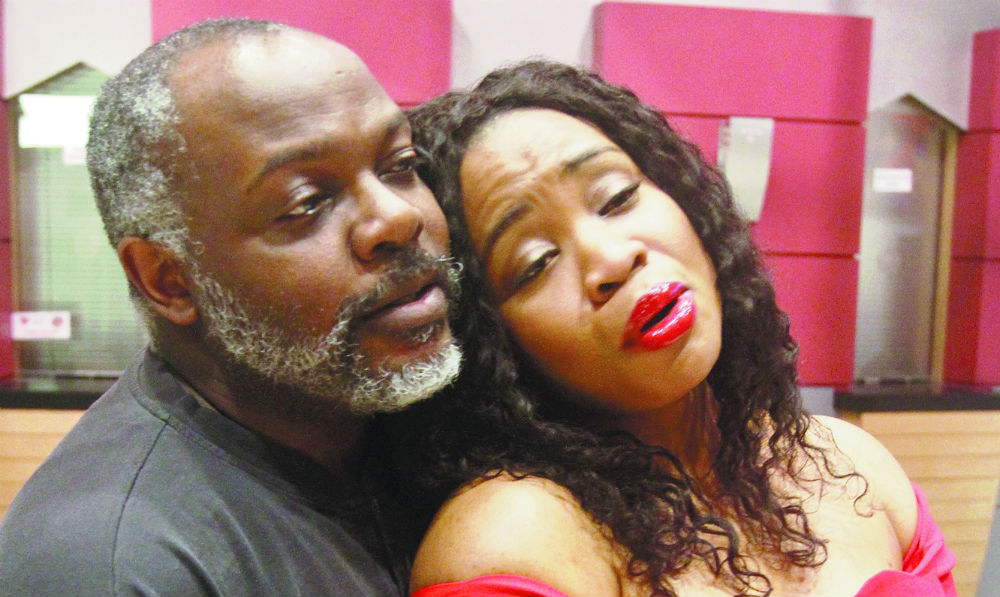 ---
If You Go
What: "Porgy and Bess"
When: 7:30 p.m. March 9
Where: Stambaugh Auditorium, 1000 Fifth Ave., Youngstown
Tickets: $25, $35 and $55 at stambaughauditorium.com, by phone at 330-259-0555, and at the box office
By GUY D'ASTOLFO
YOUNGSTOWN
Karen Clark-Green has a long history with "Porgy and Bess." The former opera singer has performed in the Gershwins' masterpiece dozens of times, and has sung multiple roles, including the lead role of Bess seven times.
She has also served as director at least a half-dozen times, the first of which was in 1988.
Clark-Green – a Warren native whose lengthy professional theater career includes being a playwright, actor, drama coach and dance instructor – is co-directing the March 9 production of "Porgy and Bess" at Stambaugh Auditorium and also serving as choreographer.
"Porgy" is universally considered to be the first great American opera, and Clark-Green took a break from rehearsal earlier this week to talk about what sets it apart.
"'Porgy and Bess' is more than an opera," she said. "It is an experience. The Gershwin brothers were geniuses at writing and in how they set up the story. Most people are not familiar with it, or else they think 'opera ... Mozart.'
"['Porgy and Bess'] is jazz-infused music. You won't be able to sleep at night, it will be so in your head."
The story revolves around Bess, a young woman who moves from New York to the isolated and close-knit community of Kittiwah Island off the South Carolina coast in the 1930s with Sportin' Life, her pimp and a drug dealer.
There she meets Crown, who fascinates her, and the unfortunate Porgy, who takes her in when she is desperate.
Clark-Green first appeared in "Porgy and Bess" in 1976 as part of a touring company that brought the show to Europe.
"We were in Austria, Germany and the then-Yugoslavia," she said. "We did a lot of performances behind the Iron Curtain and we went through some experiences there. Our bus was stopped and armed men would get on [at checkpoints]. In our hotel rooms they controlled what we listened to.
"So many people came to see it because they knew about the opera. Us being Americans, and especially African-Americans, we were novelties to them. It was an outdoor show, and thousands of people came to see it, walking and riding bicycles."
The production at Stambaugh is being presented by the venue, which has contracted with Opera Western Reserve and the Warren Philharmonic Orchestra. David Vosburgh of OWR is co-directing, and Susan Davenny Wyner of WPO is music director.
The goal of adding a spring production, according to Stambaugh general manager Matt Pagac, is to introduce opera to a wider audience. It's an experiment that could turn into an annual event that will complement OWR's productions at the auditorium every November.
"Porgy and Bess" will be the first opera sung in English at Stambaugh in recent memory.
Co-director Vosburgh said the production willl be a semi-staged concert version – the chorus will be on stage but will not generally serve as actors in each scene – with minimal scenery. There will be three platforms across the stage, with the homes of Bess and Porgy on either side and central action in the middle.
In accordance with the Gershwins' request, all principal characters will be African American.
"Porgy" marks the first time OWR has collaborated with Clark-Green. "Her knowledge of the piece has been invaluable," said Vosburgh, who is the director and founder of OWR.
The cast includes several veterans of OWR productions, including Rhea Olivacce as Bess, Jonathan Stuckey as Porgy, and Brian W. Johnson as Crown,
Johnson has appeared in 38 productions of "Porgy," 20 of which also included Clark-Green.
Matthew W. Jones II plays Sportin' Life, Amber R. Monroe is Clara, Charlene Canty is Serena, Mazhorell Johnson is Maria, Arielle Green is Annie, Sierra McCorvey is Lily and Eric McKeever is Jake. Rounding out the cast are Tylon Johnson, James Locker, Martin Charles Moore, Jack Ballantne, Terry Shears, keneth Brown, Anthony Humphrey, Dean LaSalandra and Rebecca Enlow.
The chorus includes Ana Acosta, Beverly Dubose, LaNae Ferguson, Carla Gipson, Rosie Hooks, TaeShawn Madison, Evelyn Laverne Johnson, Cartolyn D. Little-Stone, Lois E. Thornton, Donna Wynn, David Pratt, James Tereba, Albert V. Wilkes, Martin Charles Moore and Stephen Echols. John Simsic is chorus master.
More like this from vindy.com