Summary of recent criminal activity in Poland and Boardman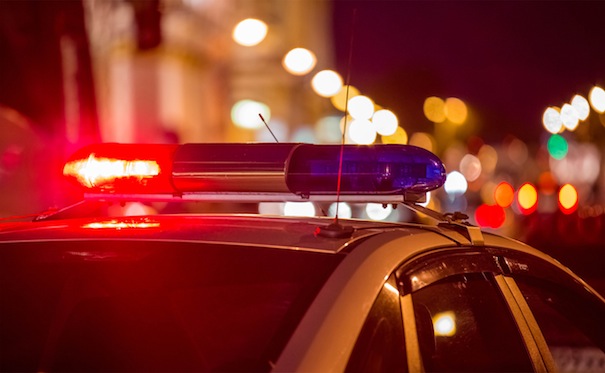 ---
A summary of recent criminal activity in Poland and Boardman townships:
POLAND
Feb. 22
Drugs: Eighteen grams of suspected marijuana, a pill box and other possible drug contraband was reportedly found at an apartment in the 6400 block of Diana Drive.
BOARDMAN
Feb. 22
Assault: A Moyer Avenue woman alleged her landlord had made lewd remarks to her, then grabbed the back of her head and tried to force her to kiss him against her will.
Domestic violence: Raymond J. Petrus of Cover Drive, Poland, was charged with domestic violence and aggravated menacing after his son alleged an intoxicated Petrus, 52, pointed a gun at and threatened to kill him as the accuser retrieved various pieces of paperwork.
Theft: Authorities charged Jessica M. Hazel, 33, with theft after alleging Hazel, of North Union Avenue, Salem, stole $338 worth of merchandise that included four dolls from Kohl's, 383 Boardman-Poland Road.
Misuse of a credit card: A South Schenley Avenue woman learned that her stolen credit card had been used to withdraw $500 from her account.
Theft: Police said a man stole two 32-inch TVs from Sam's Club, 6361 South Ave.
Theft: A man reportedly took $1,078 worth of tools and an iPhone kit from Home Depot, 7001 Southern Blvd.
Assault: Authorities filed a felony-assault charge against a 10-year-old Stadium Drive Elementary School student after a school official alleged the boy had kicked him and another teacher, and tried to kick a second teacher. The incident was one of several in which the boy had to be restrained because of similar acting-out behavior, the official further alleged.
Theft: A woman told police $20,150 worth of jewelry had been taken from her Applewood Boulevard residence.
Fraud: A Lealand Drive man reported a caller who claimed to be an FBI agent from Georgia said he had won $35 million in a drawing, then, after a series of attempts to verify the claim, threatened him with arrest before the victim wired $500 to a Walmart store in New Jersey.
Theft: A township man reported a wallet and a cellphone had been taken before he was transported to a local hospital.
Theft: An Afton Avenue couple told police a man in his mid-40s in a faded red sweatshirt who claimed to be their neighbor came to their door and said three family members were experiencing car trouble elsewhere, then tricked them into giving him $20.
Drugs: A traffic stop in the 6800 block of Market Street led to the arrest of Tyree D. Robinson, 22, of Palmer Avenue, Youngstown, on one felony count each of possessing fentanyl and cocaine, as well as a minor-misdemeanor citation charging marijuana possession. Found were two bags that contained a total of 10.8 grams of suspected crack cocaine, two bags with a total of 3.1 grams of fentanyl and a bag with 1.7 grams of suspected marijuana, a report showed.
Theft: Police picked up Kendra L. Coleman, 29, of Fifth Street, Warren, who faced a felony-theft charge after $2,220 worth of property, including seven laptop computers, was stolen Nov. 26, 2017, from Walmart, 1300 Doral Drive.
Theft: Someone entered a work van in the 8700 block of Tippecanoe Road and removed a $600 iPad.
Feb. 23
Arrest: While responding to a possible burglary in the 800 block of Afton Avenue, police took Anasha S. West, 21, into custody. West, of Afton, Boardman, was wanted on a Niles Municipal Court bench warrant.
Arrests: After pulling them over in the 4700 block of South Avenue, officers arrested Lamont T. Edthaniel, 42, of Northview Boulevard, Youngstown, on a charge of operating a vehicle impaired, as well as Ikequiala C. Thomas, 29, of Pasadena Avenue, Youngstown, on a Liberty Township warrant charging contempt of court. Edthaniel registered a 0.166 blood-alcohol content, which is double Ohio's 0.08 legal intoxication limit, a report showed.
Assault/menacing: A worker for a West Boulevard long-term care facility alleged her boyfriend struck the back of her head and tried to pull the accuser from a vehicle, then punched and threatened her after having become angered because the accuser refused to unlock her cellphone for him.
Criminal damaging: A Mathews Road man noticed his vehicle had been spray-painted, which resulted in $600 worth of damage to its hood, doors and a headlight.
Theft: A woman told police a package containing two cellphones that had been delivered to her Cook Avenue residence was stolen.
Felonious assault: Youngstown police handed to Boardman authorities Wesley T. Howell, 49, of Donation Avenue, Youngstown, who faced felonious-assault and domestic-violence charges, related to a fight in a parking lot in the 900 block of Boardman-Poland Road. His nephew alleged Howell had struck him several times in the face and head, rendering the accuser unconscious and leaving him with a severely swollen left eye and other injuries, a report showed.
Trespassing: A Boardman-Canfield Road man reported having seen someone on his rear patio peering in his windows.
Breaking and entering: Someone kicked in a rear door and entered a piece of rental property in the 400 block of McClurg Road. An unknown quantity of copper piping was missing.
Identity fraud: The owner of a Hermitage, Pa., business discovered a company-owned debit card had been used to make three unauthorized $116 charges at a South Avenue big-box store.
Theft: Warren authorities handed to Boardman police Shayla M. Adams, 27, who faced a theft charge. Adams, of Idlewood Avenue, Youngstown, was accused of stealing a $4 hair product Jan. 17 from Family Dollar, 4030 Market St.
Arrest: Police near Lake Park Road took into custody Jerry C. Merchant, 46, of Bancroft Avenue, Youngstown, who was charged with operating a vehicle impaired. Merchant's blood-alcohol content was 0.220, a report stated.
Child endangering: While conducting a welfare check and reportedly hearing a child in distress at an Applecrest Drive residence, officers charged Danielle L. Williams, 22, of Applecrest, Boardman, with endangering a child, and handed her minor-misdemeanor citations charging her with having 2.1 grams of suspected marijuana and possessing drug paraphernalia. The condition of the home and evidence of drug use led to the child-endangering charge, police said.
Drugs: Authorities on U.S. Route 224 pulled over then charged Lamar M. Stanley, 29, of Market Street, Boardman, with drug abuse and marijuana possession, when, they alleged, he had 1.3 grams of suspected marijuana in one bag and three Tramadol pills, commonly used to treat moderate to severe pain, in another. Also taken into custody was Jerwanda M.L. Atkins, 26, same address, who was wanted on a warrant accusing her of failing to appear in Campbell Municipal Court.
Feb. 24
Arrests: Miranda J. Snow, 23, of Old Ash Road, Mercer, Pa., and Tracy H. McNelly, 24, of Deer Creek Drive, Austintown, were charged with possessing drug paraphernalia after police had stopped their vehicle near Vineland Place and alleged two suspected crack-cocaine pipes were found. Snow faced additional charges of identity fraud and obstructing official business, when, authorities alleged, she gave a false date of birth as well as her sister's name during the arrest.
Burglary: To a home in the 7900 block of Walnut Street via a rear sliding-glass door. A bedroom was ransacked, a report said.
Identity theft: A Hitchcock Road woman found an $89 unauthorized charge that apparently originated from a California gym.
Feb. 25
Aggravated menacing: A caregiver at a Clifton Drive residence told authorities a man who claimed to have a gun, along with a woman, came to the home looking for someone he claimed was having an affair with the woman.
Domestic violence: A charge was pending against a 29-year-old man after his wife alleged that while at a business in the 8400 block of Market Street, he had threatened to shoot her in the head. During a second argument, the man punched the accuser's face, knocking her to the ground, she also alleged.
Theft: A Poland woman told officers the originals of several vehicle titles and a registration were missing after she had gone to a Boardman-Poland Road office-supply store to have copies of the documents made.
Burglary: James M. Edwards III, 31, faced a burglary charge after a woman told police someone had kicked in a door and broke into her Tippecanoe Road apartment as she slept. Several neighbors caught and held the Laurel, Md., man for officers, a report said.
Domestic violence: Marquis J. Thomas of Wilda Avenue, Boardman, was arrested on a domestic-violence warrant after having been pulled over in the 5200 block of Market Street, related to a Feb. 13 situation in which his wife alleged Thomas, 23, threw her on a couch and choked her. Thomas then picked up and tossed the accuser a second time, causing her to land on her children, a report showed.
More like this from vindy.com