Allium plant Millenium named Perennial Plant of the Year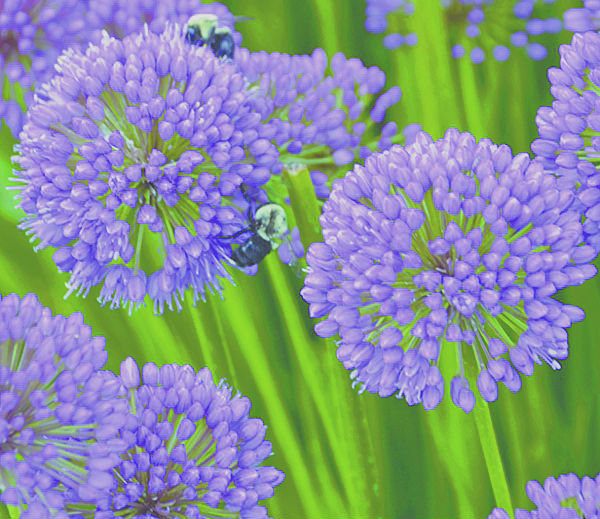 ---
By HUGH G. EARNHART
OSU master gardener volunteer
CANFIELD
Finally, the allium has gained some gardeners' respect. The Perennial Plant Association has awarded the allium plant Millenium the perennial plant of the year for 2018.
Bred by Mark McDonough of Massachusetts, this long-blooming summer plant was introduced in 2000 and is a favorite of the butterfly, bees and the native pollinators of many areas.
The rugged leaves of Millenium will extend about 12 inches in length and nourish and support two or three rose-purple florets. Each floret will last about four weeks. What a show they provide for July and August here in Northeast Ohio.
Millenium could easily be called the "Prince of the Garden." It is hardy in zones 4-9, so there are no issues with it overwintering.
The alliums are an enormous genus of more than 700 species, which includes onions and leaks. They are of the Liliaceous family and have a nickname of ornamental onion.
They are found wild all over the Northern Hemisphere and more than 200 have been brought into cultivation. Most are hardy and easy to grow.
Their flowers are large spherical heads, which are made of hundreds of individual flowers.
Alliums perform beautifully, blooming late spring through early summer and add a spectacular architecture dimension to the garden.
The tallest alliums grow a stem more than 3 feet. The smallest allium will fit into a hypertufa trough. Some are sweetly scented. Only when you bruise the bulb or leaf do you get a whiff of the onion or garlic relatives.
Most alliums are hardy; although some cannot be relied on to survive winter temperatures lower than 23 degrees Fahrenheit.
Here in the Mahoning Valley, gardeners should stick to the hardy varieties. Be sure to check the zones on the tag to see if it is hardy in zone 5.
Allium are happiest in well-drained, organic enriched soil that is exposed to full sun. Bulbs should be planted 2 to 5 inches deep in the fall. Gardeners should divide and replant old and crowded clumps in the spring.
However hideous it looks, do not be tempted to cut back the foliage. Allow it to die down naturally after blooming. This foliage feeds energy back into the bulb for next season's blooms.
The good news is that neither deer, rabbits, squirrels nor field mice seem to fancy alliums. That alone makes it an excellent selection for most gardens.
The allium is fast becoming a favorite in the hearts of gardeners that want height, color, durability, and symmetry in their garden.
To learn more about this plant go to: http://go.osu.edu/millenium
For a list of more alliums to grow in your garden, go to: http://go.osu.edu/alliums.
More like this from vindy.com