'Menopause' has been a long run for actor from Youngstown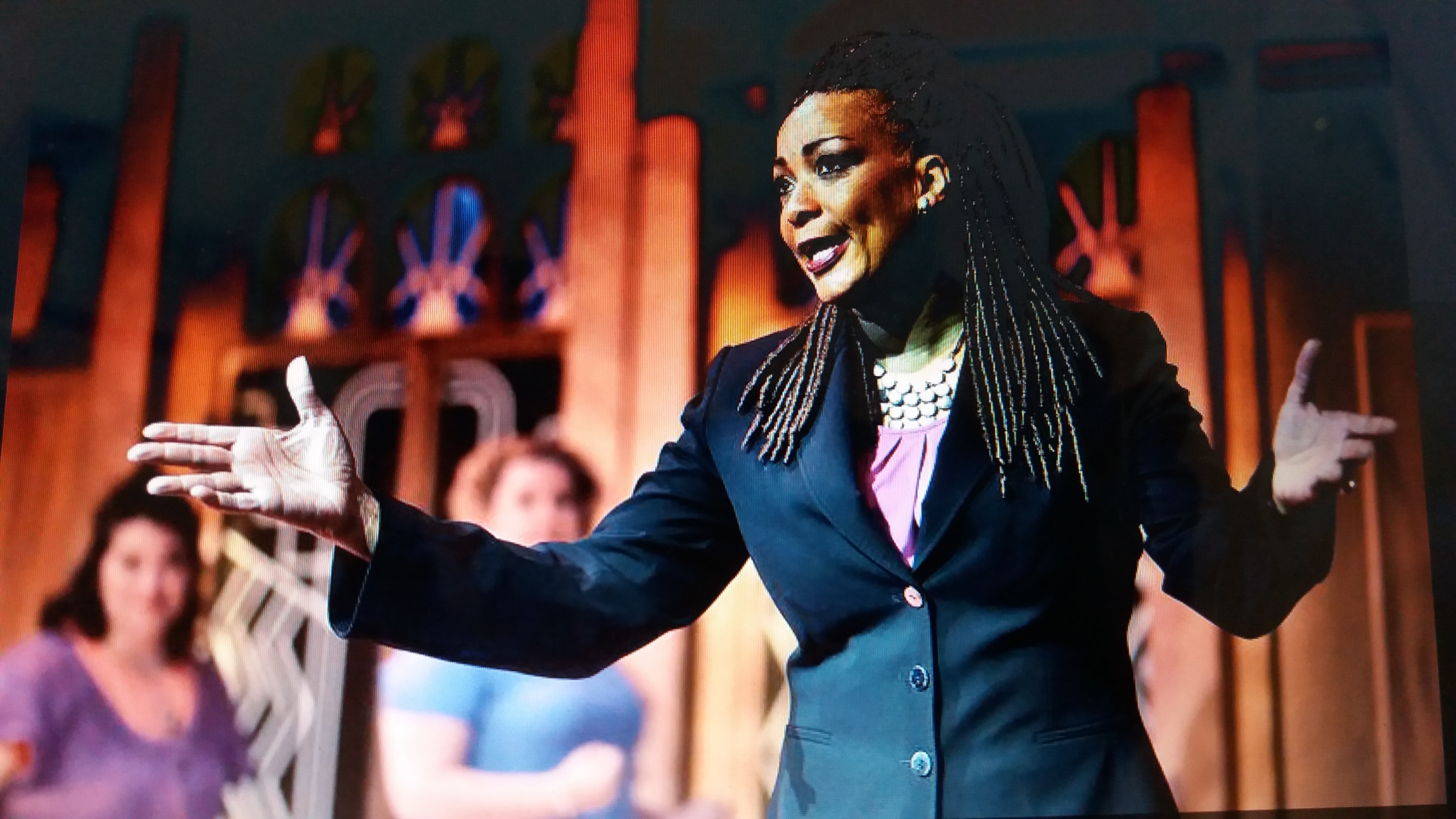 ---
IF YOU GO
What: "Menopause, the Musical"
When: 8 p.m. March 8
Where: Powers Auditorium, 20 W. Federal St., Youngstown
Tickets: $27, $35, $40 and $57 (plus fees) at the box office, by phone at 330-744-0264 and online at youngstownsymphony.com
By GUY D'ASTOLFO
YOUNGSTOWN
Need a reason to see "Menopause, the Musical" when it comes to Powers Auditorium on March 8?
Well, March 8 is International Women's Day, which celebrates the social, economic, cultural and political achievements of women.
More importantly, it's a chance to catch Youngstown native Donna J. Huntley, who plays one of the principal roles in the long-running and universally loved musical.
"Menopause" offers a hilarious look at something that is not usually talked about – let along sung about – in public: "The Change."
It's set in a department store, where four women meet while shopping at a lingerie sale. After noticing similarities among one another, they joke about their hot flashes, mood swings, wrinkles and weight gain and form a bond with each other in the process.
Huntley, a 1976 graduate of The Rayen School, plays Professional Woman, one of the four leads.
She described her role in a phone interview earlier this week.
"I have my own business," said Huntley of her character, who meets the other three at a Bloomingdale's while fighting over a black lace bra. "There is Soap Star, who is an aging actress type trying to hold on to her youth, and Earth Mother, who is a Bohemian, all peace and love, and Iowa Housewife, who is in New York with her husband who is at his funeral home business convention.
"We hear there is a sale and while we are fighting over lingerie we recognize we are all in menopause, and that's how it starts. We tell our story through song and dance."
To demonstrate, she sings a few bars of "Change, Change, Change," which rewrites the lyrics to Aretha Franklin's "Chain of Fools."
Huntley has had a long show-business career in which she has used her talents as a singer, actor and dancer.
After attending Ohio State University, she toured with the USO to Korea in 1980-81, sung with a Cincinnati band, and did TV commercials in Los Angeles. Her career also included regional theater, cabaret shows and cruise shop entertainer.
She got her Broadway start in 1984 with "Lena Horne: The Lady and her Music."
Huntley lived in Florida for 20 years, but with her heavy tour schedule she now calls the road home.
"Menopause" has been a mainstay of Huntley's career, and she keeps getting pulled back into it. She started with the tour in 2004, and estimates to have done around 750 performances.
Huntley took a break from 2008 to 2014, when she returned to Youngstown to care for her aging parents. During that period, she appeared on stage at the Youngstown Playhouse and Top Hat Productions. "They kept me fresh and kept me going," she said.
"Menopause" premiered in 2001, and has proven to be evergreen. The script is the original, but Huntley said there has been talk of introducing some updates to the choreography.
She also has noticed an ever-widening group of people in the seats.
"I see more and more men coming all the time," she said. "It's almost half and half on Saturday nights, which is date night, and men love it. I can't tell you how many men come up and take photos of us after the show and say 'you guys were so great.' All persons can enjoy it, especially if you know someone who has gone through menopause but you just don't get it. I always see [people in the audience] pointing and saying 'that is so much you.'"
When she first started on "Menopause," Huntley asked her mother for advice on how to play the role. "She said she didn't really go through menopause, so I didn't get any advice from her. Some women just don't go through it.
"But that was when I first started. I was just acting then. Now I am pulling from my own experience!"
More like this from vindy.com