It's Infidels time again at Cedars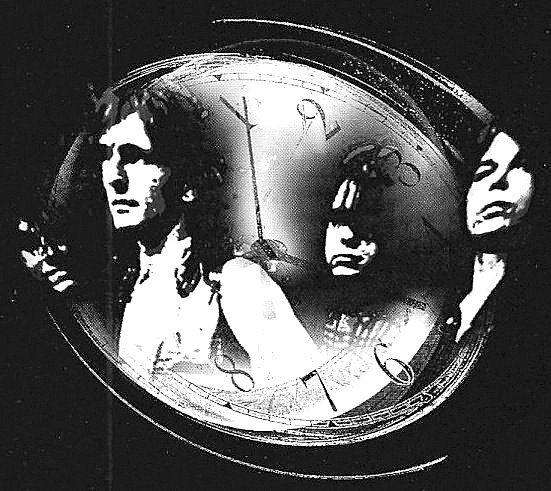 ---
By Guy D'Astolfo
The Infidels will mark the 30th anniversary of their debut album with a rare show this Saturday at Cedars West End, 706 Steel St., Youngstown.
The guitar-driven indie-pop band released "9:25 and 7 Seconds" in 1988 and were kingpins of the Cedars scene into the early '90s, when the lineup began to splinter.
The band did stay alive though – sometimes in name only – through decades of personnel moves, side projects and real-life necessities, playing the infrequent gig.
Saturday's show will be its first in about two years and seems to be auguring future ones. Nothing is scheduled, but Dave Lisko, guitarist, said the act is trying to nail down Cleveland and Pittsburgh dates.
Lisko also said the Infidels are working on a new album and will play four songs from it on Saturday.
"All of the songs are written, and a few of them have been recorded," said Lisko, who estimates the record will be released early next year.
The band's lineup includes Lisko, Pete Drivere (guitar), John Hlumyk (bass) and John Koury (drums), which is as it has been for most of the act's 33 years.
The Infidels will cover a lot of musical ground this Saturday, new and old. Lisko said the band will play for two hours.
Opening the show will be Nox Boys out of Pittsburgh.
SWIZZLE STICK DAY WILL CAP BUSY WEEKEND
The long weekend of March 15-18 is going to be busy. Metal rock gods Judas Priest will headline a concert at Covelli Centre on the 15th, R&B icons Earth, Wind and Fire will be there the following night, and the 17th is St. Patrick's Day, which should bring out bigger crowds than usual because it is a Saturday.
The weekend will close with a sure sign of spring in this area: Swizzle Stick Day at Daffin's Candies in Farrell, Pa.
Swizzle Stick Day will run from noon to 4 p.m. at the Daffin's chocolate factory at 7 Spearman Ave.
Thousands of families and candy lovers show up each year for a free tour of the facility, free bunny ears and free samples of Daffin's chocolate. Guests can also shop for chocolate Easter bunnies.
A free shuttle bus will run between the factory and the large parking lot at Sharon City Center shopping center, downtown.
Daffin's will also have an open house on the 18th at its main store location at 496 E. State St., Sharon, Pa.
The chocolatier also has a store in Eastwood Mall in Niles.
WEEZ-A-PALOOZA FEST IN MEMORY OF SINGER
Weez-A-Palooza, an all-day fundraiser in memory of Louise Hathaway – a.k.a., Madam Weez – will take place March 11 at Jack's Y-Two bar, 1877 Niles Cortland Road. Hathaway, who died Nov. 7, was a singer best-known for fronting Gold Dust Woman, the Mahoning Valley-based Stevie Nicks tribute act.
The event will feature six bands: Neutron Falls, Peacework, Fetish, Hat Trickz, Crooked House and Blue Siren. Doors open at 11 a.m. and music starts at noon. Admission is $10.
At the end of the event, Gold Dust Woman, with Ami LeMaster singing in place of Hathaway, will perform a tribute to the late singer.
Guy D'Astolfo covers entertainment for the Vindicator.
More like this from vindy.com