Health Expo starts Saturday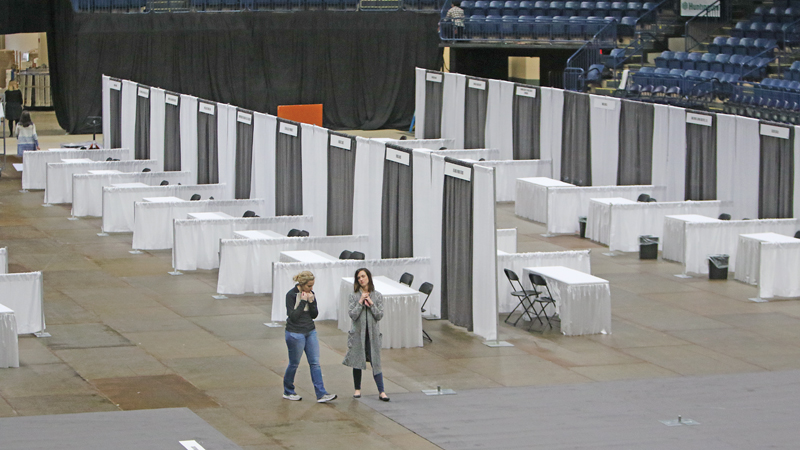 ---
By KALEA HALL
khall@vindy.com
YOUNGSTOWN
Residents are encouraged by leaders of local hospitals to attend the Valley Health & Wellness Expo so they can learn about local care options and get their health care questions answered.
"Some people choose to go out of the community mainly because they don't know what's in the community," said Donald Kline, president and chief executive officer of Mercy Health-Youngstown. "If it [care] stays in the community, it strengths the community."
The free expo presented by the Youngstown/Warren Regional Chamber of Commerce and sponsored by Mercy Health, One Health Ohio, Southwoods Health and Steward Health Care System takes place from 10 a.m. to 5 p.m. Saturday and noon to 4 p.m. Sunday at the Covelli Centre, 229 E. Front St.
The Vindicator, a media partner for the event, will provide live coverage on Vindy.com.
At the expo, there will be 66 vendors who are associated with the health and wellness industry in some way. There will be financial institutions, behavioral health organizations and experts in fitness, to name a few.
The expo will have an "Ask-A-Doc" section where guests can meet with physicians and surgeons to ask health questions.
Doctors will be available from 11 a.m. to 5 p.m. Saturday and 1 to 4 p.m. Sunday.
Each day, there are several presentations scheduled on topics from orthopedic medicine to women's health Saturday and cancer care to behavioral health Sunday.
Free screenings, including blood pressure and cholesterol, will also be offered at the expo.
"It's a great opportunity for them to get a lot of health care information," said Melissa Bennett, president at Northside Regional Medical Center, a Steward Family Hospital. "We are trying to cover everything from preventive wellness through ... end-of-life options."
The expo will also provide answers to questions about private insurance, Medicaid and Medicare.
"If you don't do it every day it's tough sometimes to understand," said Ed Muransky, CEO of Southwoods. "I thought it was way overdue for us to give back to the community and give them that information and to educate [them] in how good of health care we have [here]."
For information about the expo including a detailed schedule of presentations go to: www.valleyhealthandwellnessexpo.com.
More like this from vindy.com