Summary of recent criminal activity in Hubbard, Liberty and Girard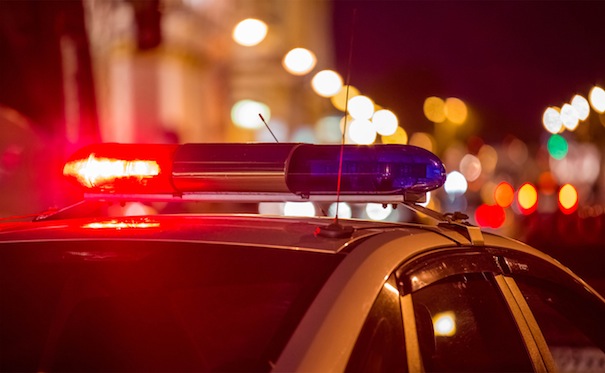 ---
A summary of recent criminal activity in Hubbard, Liberty and Girard:
HUBBARD
June 24
Theft: A Hubbard couple reportedly stole $234 worth of toys and batteries from Dollar General, 886 W. Liberty St. No charges were filed, but they were given a criminal-trespassing warning.
June 25
Drugs: Police reported that a traffic stop near Moore Street led to the discovery of a digital scale, a large bag of suspected marijuana and a box of sandwich bags with rubber bands, a common sign of drug trafficking. Charges were to be filed pending the investigation's outcome.
LIBERTY
June 23
Burglary: To a residence in the 3500 block of Logan Way, possibly via a rear sliding-glass door. A handgun, several electronics items and a house key were missing.
Scam: A Tibbetts-Wick Road man told police he wrote three checks that totaled $2,101 to a Burghill man, 28, who claimed the accuser needed roof repairs, only to discover the workers had placed certain materials on his roof and left.
Threats: A man alleged a North Gate Avenue woman, 21, with whom he lived shoved him and threatened to use pepper spray against the accuser if he failed to leave.
June 24
Theft: Kristen M. Cox, 39, of Belmont Avenue, Liberty, faced theft and criminal-trespassing charges after beer was stolen from a Speedway gas station, 4210 Belmont Ave. Cox was in the business, despite having been warned to stay out because of previous shoplifting situations, a report showed.
June 25
Incident: A Tuskegee, Ala., man told officers two males age 16 to 19 threw water on him while he was in a Goldie Road big-box store, then fled.
Damage: A Townsend Avenue woman noticed a second-floor window's outer panel was broken, likely by a rock.
Theft: A Norwood Avenue woman alleged a Youngstown man who was to pick up her prescription at a Belmont Avenue pharmacy instead sold the pills for drug money.
Menacing: An employee with a Belmont Avenue fast-food restaurant alleged a co-worker threatened to assault, then drag the accuser as part of several months' worth of ongoing problems between them.
June 26
Arrest: Township authorities arrested Chase M. Davis, 19, at his Tibbetts-Wick Road residence after determining the Girard man was wanted on a Vienna warrant charging aggravated menacing and telecommunications harassment.
Theft: A Madison Road woman noticed a $1,300 laptop computer missing from her vehicle.
Arrests: Officers were dispatched to Brookfield to pick up Steven Shaffer, 47, of Market Street, Youngstown, and Tamara L. Moore, 52, of Wendemere Drive, Hubbard. Both were wanted on township warrants accusing them of failing to appear in court on theft charges.
June 27
Bad check: A man and a woman reportedly passed a $2,200 check at a Belmont Avenue management company to pay rent before the check was returned for nonsufficient funds.
Theft: A Trumbull Avenue man reported a $300, 3-speed bicycle stolen.
Felonious assault: Youngstown police reported a man was admitted to St. Elizabeth Youngstown Hospital after apparently having been shot while in the 3000 block of Green Acres Drive. The investigation continues.
GIRARD
June 25
Arrest: A traffic stop on U.S. Route 422 resulted in the arrest of Nathaniel Britt, 32, of Carroll Street, Youngstown. He was wanted on a Ravenna warrant.
Fraud: A Park Avenue woman discovered five fraudulent transactions had been made to her account that totaled about $282.
Harassment: An East Howard Street woman alleged a longtime friend whom she hadn't seen in 20 years posted a threatening Facebook message against her. The friend also threatened to post unflattering pictures of the accuser and false accusations against her mother on the internet, she further alleged.
June 26
Arrest: Boardman police handed Shane A. Snell, 38, to Girard authorities. Snell, of Walter Street, Campbell, was wanted on a Girard warrant charging failure to appear in court.
Theft: A Mosier Road woman noticed $50 missing from a cigarette purse.
June 27
Arrest: While responding to a vehicular crash near Gypsy Lane and state Route 711, officers took Delante L. Simms, 24, into custody. Simms, of LaClede Avenue, Youngstown, was wanted on a Girard warrant.
Breaking and entering: A North Ward Avenue woman told police someone entered her garage and took her daughter's two bicycles.
Burglary: To an apartment in the 40 block of West Liberty Street, from which a 26-inch flat-screen TV, a bicycle, gym equipment, DVDs and shampoo were stolen.
Recovered property: A man found a purse containing two checkbooks and over-the-counter medication near North State Street and Olive Avenue.
Burglary: Took place in the 500 block of Powers Avenue through a rear door. Nothing appeared to have been stolen, but the burglars attached a hose to a kitchen faucet and turned it on in a bedroom, causing flooding.
Drugs: After pulling him over near Trumbull Avenue, authorities charged James J. Davis Jr. of Madison Road, Youngstown, with drug possession after alleging Davis, 42, had 20 over-the-counter pills with no prescription.
Theft: A Marie Drive man noticed six to eight solar landscaping lights had been removed from near his driveway.
Theft: Roxsanne Stevens, 29, of South Market Street, Girard, was charged in the theft of $16 worth of merchandise from Family Dollar, 910 N. State St.
Recovered property: A syringe was found in a flower bed in the 500 block of East Liberty Street.
More like this from vindy.com