Learning to read with Roxie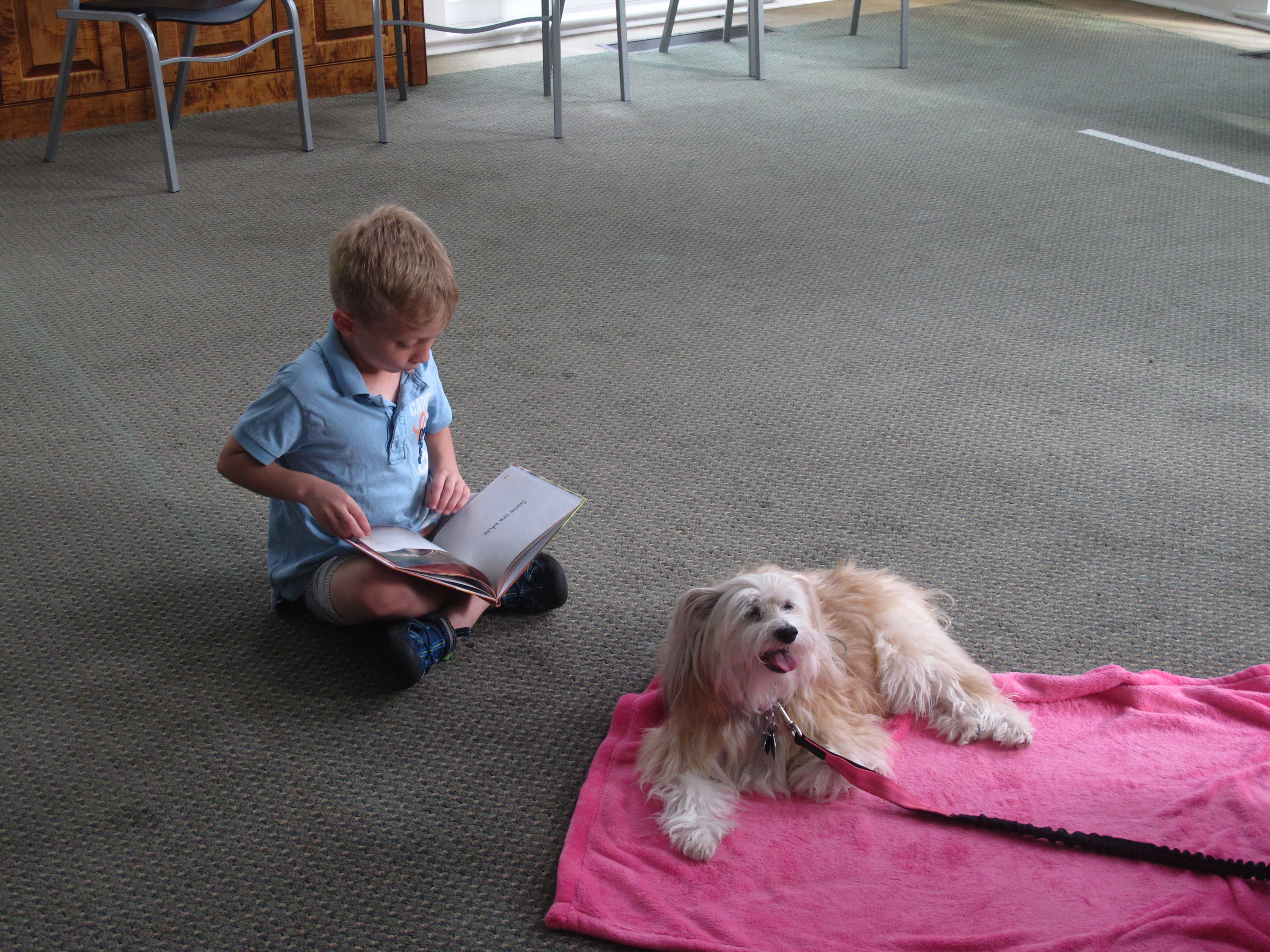 ---
By JESSICA HARKER
Roxie the therapy dog came to Poland library June 19 to help children learn to read more confidently.
Roxie, who is a Chinese Crested, has been coming to the library for the last three years with her owner and trainer, Angela Alexandres.
The event runs for two hours, during which children of different ages take 15-20 minute turns reading to the dog.
"A lot of research has shown that kids who read to dogs, their reading scores go up immensely," Alexandres said.
She sited her personal experiences, stating that the children who come consistently to read to Roxie noticeably increase their reading skills over time.
"It has to be consistent, but even some of the kids bring in books from their teachers and they get so excited, their levels keep going up," Alexandres said.
Roxie is a certified therapy dog, which Alexandres said means that she is trained to provide comfort and companionship when ever anyone says they need it.
She said that Roxie also visits hospitals, juvenile detention facilities and other locations where people are in need.
"We train them to work for other people," she said. "Really when ever someone says 'I am in need of something to make me feel better' we go there."
The program runs once a month, with the next event scheduled for July 24.
More like this from vindy.com