Local stars represent state in Ohio-Penn Classic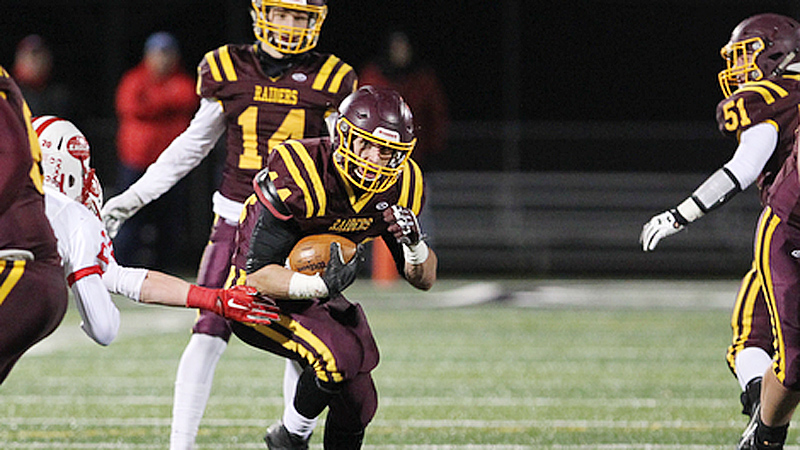 ---
Local stars represent state in Ohio-Penn Classic
By Dan Hiner
South Range head coach Dan Yeagley hasn't coached in the Ohio-Penn Stateline Classic since 1997.
But he's making a return tonight as the two all-star teams meet at Salem's Reilly Stadium for the 39th installment of the interstate series.
Ohio will feature two of the most productive signal callers from the 2017 season.
West Branch's T.J. DeShields and Salem's Mitch Davidson both ranked in the top three among local quarterbacks in passing yards last season.
DeShields and Davidson each threw for over 2,200 yards last season. Davidson was second in the area with 30 touchdown passes while DeShields threw 17.
South Range's Aniello Buzzacco made the team but won't play quarterback. Instead Buzzacco will play safety.
Yeagley said Buzzacco is going to Robert Morris to play safety and the position change allows other players to get on the field.
South Range receiver Mathias Combs, linebacker Peyton Remish and offensive lineman Matt Brooks are also on the roster.
"It's also great that I get to coach those seniors one more time," Yeagley said. "They're a very special group."
Remish was dominant on both sides of the ball last year, but he'll only play linebacker for Ohio. Remish recorded 151 tackles last season, including 34 for a loss.
"We got three pretty good linebackers," Yeagley said. "We got Remish, Dakota Stratton from Crestview and Cam Summers from Lisbon."
DeShields and Davidson will throw to some of the top local receivers in the area.
Combs and East Palestine's Branden Kemp both finished in the top five among local receivers. Combs caught 44 passes for 835 yards and 12 touchdowns while Kemp finished with 46 catches for 786 yards and 16 TDs.
Pennsylvania has dominated the series, entering the game with a 26-12 record. Ohio won last year 21-20 at Geneva College.
Players will be introduced at 6:30 p.m. with kickoff at 7.
More like this from vindy.com