In California's Sonoma County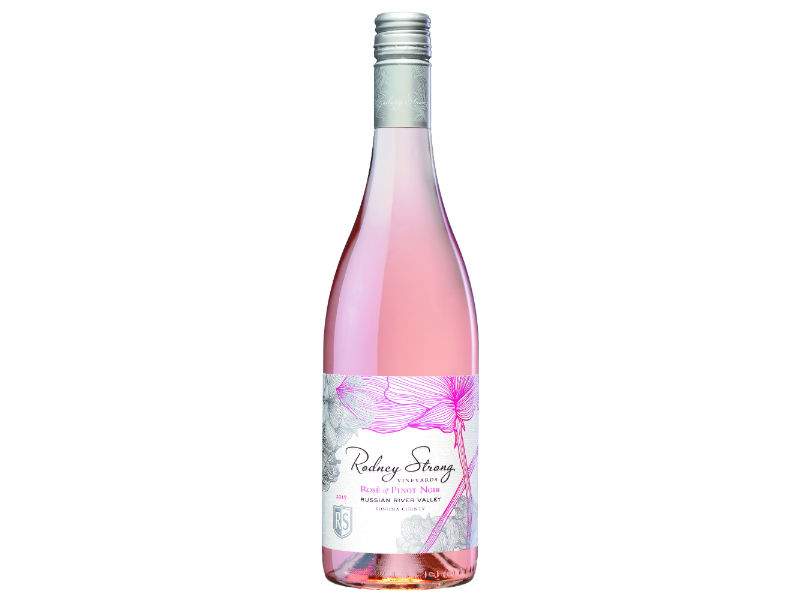 ---
By BRIAN FRY
Rodney Strong Vineyards is one of the oldest and most well established wineries in California's Sonoma County.
Rodney Strong Vineyards is one of the oldest and most well established restaurants in California's Sonoma County. It's namesake, Rod Strong, was a celebrated dancer in the United States when he settled in Sonoma to pursue a second creative passion: winemaking.
The winery's history was molded by Strong and further developed by California legend Rick Sayre, who joined the team as Winemaker in 1979. The Klein family, 4th generation Calfornia farmers, purchased the winery in 1989 and renewed a commitment to artisan winemaking that endures today.
Rodney Strong remains family owned, which is quite an accomplishment when you consider the trend of corporate takeovers and multimillion dollar sales that have defined the Sonoma and Napa valleys' recent history. Current winemaker Justin Seidenfeld has guided the winery through a period of tremendous success, including being named Wine Enthusiast Magazine's North American Winery of the year in 2013.
Rod Strong was the first to craft single-vineyard Cabernet in Sonoma's Alexander Valley and was one of the first to plant pinot noir in the Russian River Valley, which is one of Sonoma's signature offerings to this day. The sense of place is deeply rooted in Rodney Strong's DNA. Current owner Tom Klein knows the winery's terroir is its driving force.
"Place is not everything, but it is the most important thing. When you discover a passion for something, whether its sports or music, politics or poetry, you want to live and breath it every day."
Rodney Strong's backbone is the 14 estate vineyards they own and farm. Each produces grapes for some of their signature wines that people have been enjoying for decades. The Alexander's Crown vineyard in the Alexander Valley provides cabernet, the Blue Wing Vineyard brings in chardonnay and pinot noir from the Sonoma Coast, and the Chalk Hill Arata Vineyard yields some amazing chardonnay.
"There are no shortcuts when it comes to making world-class wines. It requires great vineyards. It demands a committed, passionate winemaking team. And it calls for an investment in craftsmanship. We've gathered it all here at Rodney Strong. No shortcuts. That's my family's commitment", said Klein.
Here's a look at three Rodney Strong wines I reviewed at a recent tasting:
2015 Rodney Strong Vineyards Chardonnay Sonoma County Chalk Hill
Toasty vanilla and spice complexities that lead to elegance and a creamy structure on the palate. Flavors of golden delicious apple with hints of tropical fruits and enticing minerality on the finish.
2017 Rodney Strong Vineyards Russian River Valley Pinot Noir Ros
Looks beautiful in the glass and has vibrant flavors and aromas that jump into your nose, even from a distance. Bright flavors of strawberry and peach with fresh acidity and a lengthy finish.
2014 Rodney Strong Vineyards Russian River Valley Pinot Noir
Aromas of cherry and roses foreshadow a palate of lush cherry and pomegranate and baking spices. Tremendously well-balanced with a sublime finish, this wine is aged 13 months in small French oak barrels that add complexity and character.
Rodney Strong wines are widely available at most retailers in the Mahoning Valley and many restaurant wine lists. I recommend you add them to your "what to drink" list.
More like this from vindy.com