Food sales and dinners through July 4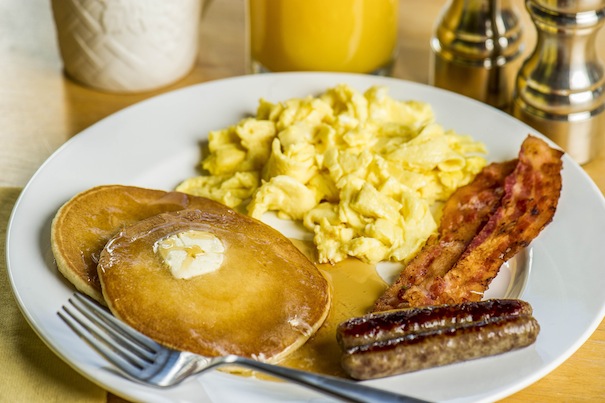 ---
THURSDAY
VFW Col. Louis J. Campbell Post 3538, 157 Lowellville Road, Struthers, will serve spaghetti dinners from 4 to 7 p.m. Meals include meatballs, salad, bread and butter and coffee. Cost is $7.50 for adults and $4 for children under 8. Carryout orders are $8 and will be available until 6 p.m. Containers will be provided.
FRIDAY
Holy Trinity Serbian Orthodox Church, 53 Laird Ave., Youngstown, will serve fish dinners from 3:30 to 7 p.m. at the church hall. The menu will consist of baked or fried Icelandic cod or fried haddock; sides of Spanish rice, haluski, macaroni and cheese, french fries or string beans (choose two); coleslaw or applesauce; bread and butter; and coffee or tea. Cost is $11 for adults and $6 for children. Dessert will be an additional $1.75. Containers will be provided for takeouts. Orders will be accepted from 11 a.m. to 6 p.m. by calling 330-792-1005.
SATURDAY
North Lima Mennonite Church, 90 Mennonite Drive, will host an all-you-can-eat breakfast buffet from 7 to 10 a.m. for a donation. Menu includes eggs, pancakes, french toast, sausage, potatoes, homemade pastries, sausage gravy and biscuits, eggs with peppers and mushrooms, coffee, orange juice and beverages. For information, call the church at 330-549-2333.
The listing of food sales and dinners is published Wednesday. Please submit information for takeout and sit-down dinners to the Society Department before noon Monday.
More like this from vindy.com