Attorney in Bristol murder case thinks Supreme Court ruling could affect client's appeal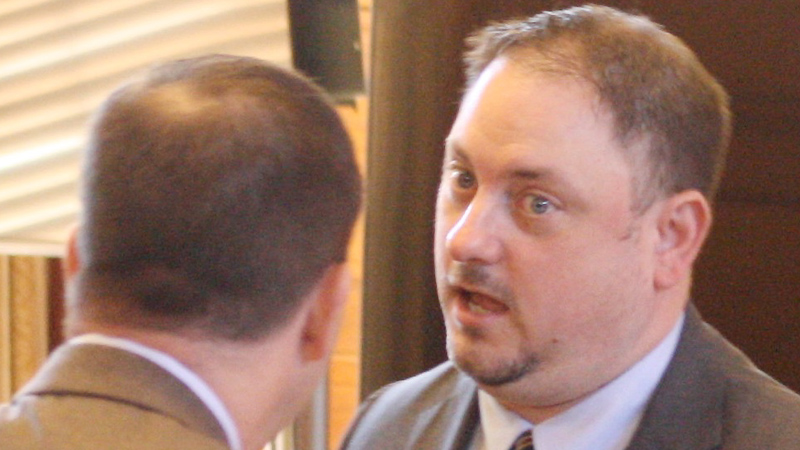 ---
By Ed Runyan
WARREN
Atty. Bradley Olson Jr., who represented Austin Burke of Bristolville in Burke's aggravated-murder trial in March, says Friday's U.S. Supreme Court decision regarding cellphone- tower data is likely to play a role in Burke's appeal.
"My opinion is that the Supreme Court ruling does directly address the challenge that I presented early in pretrial motions," Olson said by telephone Tuesday.
"I do believe it certainly could have an impact on the outcome of the [appeals court] case," Olson said.
Having filed a motion in the case before the trial is a way to "preserve those issues" so that they can be argued later on appeal in hopes of having the appeals court declare that the judge's ruling was "erroneous," Olson said.
Rhys Cartwright-Jones, who is Burke's appeal attorney, did not respond to a call from The Vindicator, but Olson said he is "positive" that Cartwright-Jones will address the cellphone-data issue on appeal.
"We're hopeful that the appellate court finds this ruling by the Supreme Court declares that the way that they gathered my client's cellphone records was unconstitutional and that they will be suppressed and grant us a new trial," Olson said.
Chris Becker, the assistant Trumbull County prosecutor in the case, meanwhile, said the Supreme Court ruling "doesn't change [the Burke case] one bit" because Burke "admitted to five people where, when and how he killed Brandon Sample."
Burke, 19, of Miller South Road, was sentenced March 27 in common pleas court to 47 years to life in prison for killing Sample, 22, in the Grand River wildlife area of Bristol Township on June 12, 2017, and robbing the Cortland Pizza Joe's restaurant June 20, 2017.
A second judge sentenced Burke to another 11 years in prison for having a plastic knife in July 2017 while in the county jail.
Before the trial began, Olson filed a motion asking Judge Andrew Logan to suppress from evidence cellphone-tower data that prosecutors obtained from Burke's cellphone carrier from June 12, 2017. At the trial, prosecutors presented evidence showing that Burke's phone traveled from Niles north toward Warren and later from Cort-land south back to Niles the morning investigators believe Sample was killed.
That information seemed to corroborate testimony from witnesses who said Burke told them he killed Sample on Hatchet Man Road, a remote part of the wildlife area where Sample's body was later found.
The state obtained the cellphone-tower data through a grand jury subpoena, which Olson said the U.S. Supreme Court deemed insufficient, instead requiring a court order or warrant.
"We decline to grant the state unrestricted access to a wireless carrier's database of physical location information," U.S. Supreme Court Justice John G. Roberts Jr. wrote for the majority.
Justice Roberts said the 5-4 ruling will protect "deeply revealing" records associated with 400 million electronic devices such as cellphones, the New York Times reported.
Judge Logan had mentioned during the trial that the Supreme Court was considering a case involving cellphone-tower data.