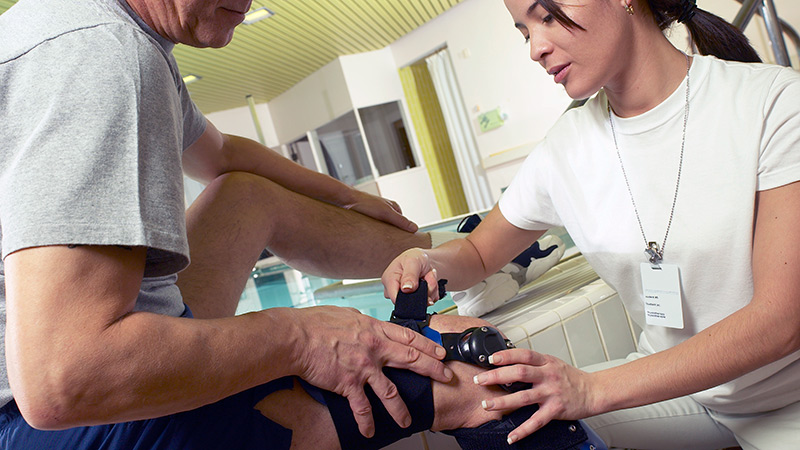 ---
Mission of Mercy Health
The mission of Mercy Health has remained steadfast since the Sisters of the Humility of Mary began providing health care services more than 100 years ago. Mercy Health's core values of compassion, excellence, human dignity, justice, sacredness of life and service are upheld at all of our care locations, blending pioneering technology and innovative equipment to provide the best care possible.
Visit mercy.com for more information or to find a doctor, location or specialty.
Brought to you by MERCY HEALTH
According to the Centers for Disease Control and Prevention, it is estimated that nearly 23 percent of American adults are living with some form of arthritis – a number that is expected to continue to grow over the next two decades.
Joint pain can sideline your summer vacation plans and prevent you from being as mobile as needed to swim in the ocean on that beach vacation or take the hike up the Rocky Mountains.
Joint pain, in general, can be more than just discomforting. When it manifests in joints such as hips or knees, mobility can be significantly reduced.
When it comes to hips, a condition known as hip impingement, can be a potential cause of hip pain in young people who do not have arthritis. Not only can it be painful and limit range of motion, but it may potentially lead to early arthritis and need for hip replacement if left untreated.
Locally, one orthopedic surgeon has brought innovative technology and skill to our community. Dr. Jeffrey Johnston, Mercy Health orthopedic surgeon, has brought hip arthroscopy or "hip scopes" to the Mahoning Valley.
Hip arthroscopy is a minimally invasive hip procedure used to examine and, if need be, treat the inside of the hip joint. It allows the surgeon to determine the cause of the pain and perform any necessary repairs.
"Technology is changing the way we treat many orthopedic conditions, and hip arthroscopy has given us a minimally invasive option for treating some causes of hip pain," Dr. Johnson said. "This allows a quicker recovery than traditional open procedures, and we hope that early treatment may prevent arthritis and need for hip-replacement surgery."
With advances in arthroscopic surgical equipment, surgeons are now able to bring relief and comfort to patients who developed conditions that were typically considered untreatable. Albeit not every patient can be considered a candidate, it is always important to catch developing health conditions at the onset before they become serious or debilitating.
Preventing the need for a total hip replacement is something that was once thought to not be possible. Don't let your summer be ruined by joint pain. Call 330-758-4399 to see a Mercy Health orthopedic surgeon such as Dr. Johnston, who is bringing life-changing technologies to the Valley.
More like this from vindy.com