Yavorcik case appealed to Ohio Supreme Court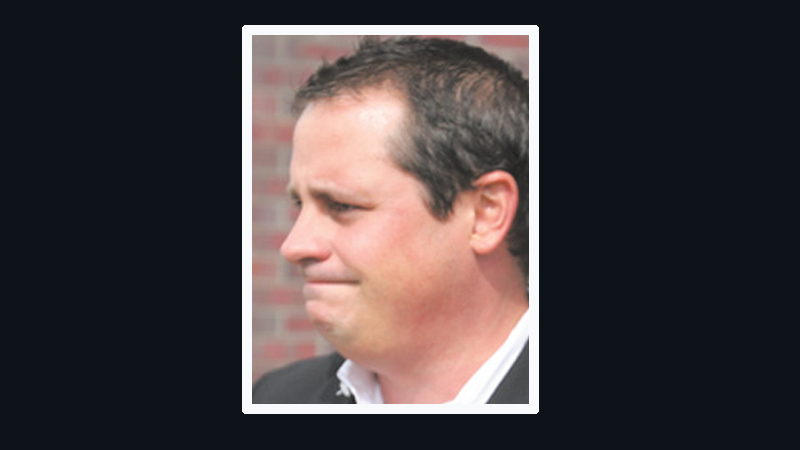 ---
By DAVID SKOLNICK
skolnick@vindy.com
CLEVELAND
Prosecutors filed an appeal with the Ohio Supreme Court seeking to reverse an 8th District Court of Appeals' decision to vacate the eight felony convictions of Martin Yavorcik in his Oakhill Renaissance Place corruption case.
In a Monday motion, the Cuyahoga County Prosecutor's Office and the Ohio Attorney General's Office wrote that the 8th District erred in dismissing the case when it determined last month that Cuyahoga County was the wrong place to conduct the trial.
While Yavorcik didn't commit crimes in Cuyahoga County, he was part of a conspiracy that included illegal acts there, the prosecutors' motion reads.
"The 8th District Court of Appeals misstates the current state of law in Ohio with regard to proper venue for an enterprise that engages in a pattern of corrupt activity in finding that the defendant himself had to have a 'significant nexus' with Cuyahoga County, where the trial was held," the motion reads.
But at other points in the motion, prosecutors wrote that "venue is not a material element of a crime."
David Doughten, Yavorcik's attorney, said, "We expected the filing. We will study it and file an appropriate response at the appropriate time."
The prosecutors' filing adds: "The defendant need not personally have any ties to Cuyahoga County; the enterprise must simply have connections with the county. In this case, defendant's co-conspirators committed an overt act in furtherance of the conspiracy by improperly providing co-conspirators with legal advice and work product – something of value that was bought, paid for and given to public officials to do the bidding of a private citizen who stood to benefit by bankrolling the public officials' legal campaign against Mahoning County's purchase of the Southside Hospital."
The court filing explains that Yavorcik's co-conspirators include ex-Youngstown Mayor John A. McNally, in his previous capacity as a Mahoning County commissioner, and ex-county Auditor Michael V. Sciortino, both Democrats who took plea deals in the Oakhill
case. They, along with ex-county Treasurer John Reardon, also a Democrat, received about $700,000 in free legal assistance from Ulmer & Berne, a Cleveland law firm, paid by Anthony Cafaro Sr., the former head of the Cafaro Co.
The document states that Cafaro wanted to stop the move of Mahoning County's Department of Job and Family Services from a Cafaro Co. subsidiary-owned property on Youngstown's East Side to the county-owned Oakhill Renaissance Place, the former Forum Health Southside Medical Center on the city's South Side.
McNally, Sciortino and Reardon opposed the move.
McNally was convicted in 2016 in Cuyahoga County Common Pleas Court of four misdemeanors related to his faxing the county's confidential offer to buy Oakhill in 2006 to attorneys at Ulmer & Berne and for making false statements during a sworn deposition.
Sciortino was convicted in 2016 in Cuyahoga County of one felony and two misdemeanors connected to his receiving free legal services from Ulmer & Berne, paid by Cafaro, also in 2006, and for making false statements during a sworn deposition.
Reardon, Cafaro and Ulmer & Berne weren't charged with crimes in Cuyahoga County in the Oakhill case.
Prosecutors say Yavorcik joined the conspiracy in 2008 when he ran for prosecutor as an independent. A jury convicted Yavorcik of illegally taking about $140,000 in bribes from Cafaro and two of his siblings to kill the Oakhill case if he were elected. He lost that election to incumbent Democrat Paul J. Gains.
A Cuyahoga County jury found Yavorcik guilty March 25, 2016, of eight felonies – one county each of engaging in a pattern of corrupt activity, conspiracy and tampering with records, two counts of money laundering and three counts of bribery.
He was sentenced by Judge Janet R. Burnside on April 22, 2016, to five years' probation, including the first year on house arrest, which he served.
But the Cleveland-based 8th District Court of Appeals on May 10 vacated the eight felonies over improper venue.
More like this from vindy.com