Ivan, Hall selected in NHL Draft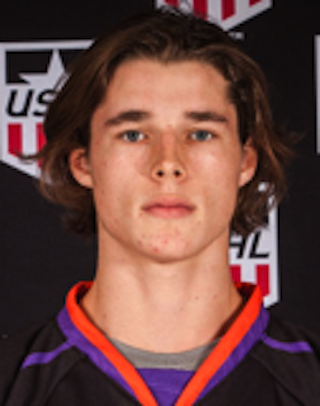 Photo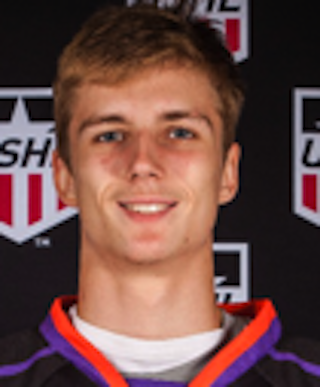 Photo
By Dan Hiner
dhiner@vindy.com
Saturday was special for three key members of the 2017-18 Youngstown Phantoms who qualified for the USHL's Clark Cup Final.
Center Curtis Hall, defenseman Michael Callahan and goalie Ivan Prosvetov were selected on the second day of the 2018 NHL Draft.
"I'm extremely happy and excited for those guys, a ton of hard work went into being selected," Phantoms head coach Brad Patterson said.
Prosvetov was the first Phantom off the board. He was selected in the fourth round, 114th overall by the Arizona Coyotes.
Hall's turn came not long after as he was taken 119th overall by the Boston Bruins.
Callahan, who was traded to Youngstown in February, had to wait a little longer. He was taken by the Coyotes in the fifth round with the 142nd overall pick.
Prosvetov finished his only season with the Phantoms with a 0.913 save percentage, ninth in the USHL. The Russian goalie had a 19-9-3-1 record and allowed 2.90 goals per game. He's spending the summer at home in Moscow.
Hall finished the season with 13 goals and 18 assists. The Chagrin Falls native scored 20 goals with 32 assists during his two seasons in Youngstown.
Callahan played 22 games for the Phantoms after being traded from the Central Illinois Flying Aces on Feb. 2. Callahan, a native of Franklin, Mass., had nine assists in the regular season and two more in the playoffs.
In 37 games with the Flying Aces, Callahan scored three goals with six assists.
"This league does such a great job of identifying talent," Patterson said. "[Phantoms general manager Jason Koehler] does a great job of identifying guys that we want here in the program, that can have success moving forward.
"Obviously on the ice they're great players, but off the ice they did a lot of great things for us and the community," Patterson said. "And that's a key point."
two others
Two other players with a connection to the Phantoms were selected. Center Jay O'Brien was selected 19th overall by the Philadelphia Flyers on Friday.
O'Brien played four games for the Phantoms in the 2016-17 season and one this past season. O'Brien opted to play for his high school, Thayer Academy.
Defenseman Jordan Harris was taken in the third round (71st overall) by the Montreal Canadiens.
Harris played five games with the Phantoms this season and recorded an assist in a 3-2 win over Green Bay on Mar. 17.
Notes
The five Phantoms selected matches the team high set in 2015. That's the year that Kyle Connor was selected 17th overall by the Winnipeg Jets ... Prosvetov is the highest drafted goalie in Phantoms history. ... Fifty-seven players with USHL ties heard their names called on Friday and Saturday.
More like this from vindy.com