Supreme Court rejects reinstating Yavorcik law license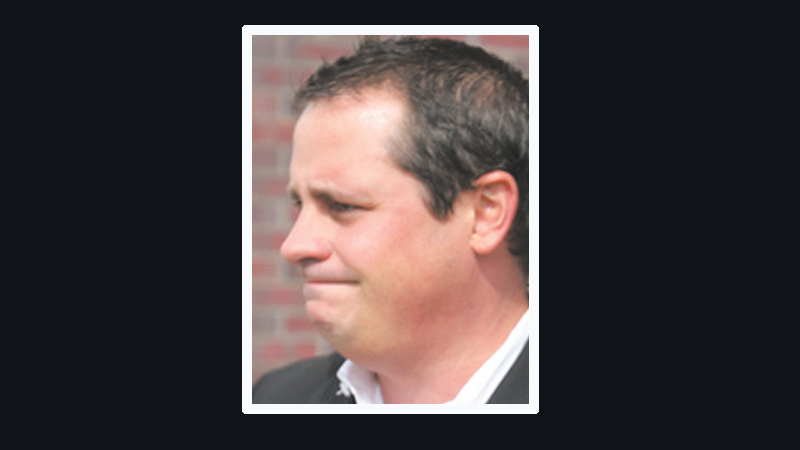 ---
COLUMBUS
The Ohio Supreme Court denied a motion to dismiss the suspension of Martin Yavorcik's law license, even though a court of appeals overturned his conviction in the Oakhill Renaissance Place corruption case.
The court received the motion June 15 from the Mahoning County Bar Association because of Yavorcik's overturned conviction.
The court didn't explain why it declined the request Friday. When it comes to disciplinary decisions such as this, the court doesn't provide information on a vote or a reason behind its determination, said Anne Yeager, a court spokeswoman.
But David Comstock Jr., counsel for the county bar association's grievance committee, which filed the motion, said it was probably because the decision hasn't been vacated yet by Cuyahoga County Common Pleas Court Judge Janet R. Burnside, who oversaw Yavorcik's 2016 trial.
The 8th District Court of Appeals vacated eight felony convictions against Yavorcik on May 10, writing that Cuyahoga County was the wrong place to conduct the trial.
"I filed the motion because with the court's ruling, it was incumbent on me to notify the [Supreme Court] of the change," Comstock said. "The bar association filed it in the interest of justice. I'll let his lawyer take it from here."
John Juhasz, Yavorcik's attorney in getting his client's law license restored, couldn't be reached Friday by The Vindicator to comment.
Yavorcik, a failed 2008 independent candidate for Mahoning County prosecutor, was found guilty March 25, 2016, of eight felonies: one count each of engaging in a pattern of corrupt activity, conspiracy and tampering with records, two counts of money laundering and three counts of bribery.
He was sentenced by Judge Burnside on April 22, 2016, to five years' probation, including the first year on house arrest – which he served – as well as requiring him to undergo alcohol-abuse treatment, and 200 hours of community service.
The Supreme Court on May 2, 2016, indefinitely suspended Yavorcik's law license based on the felony convictions.
The 8th District Court of Appeals on May 10 vacated the conviction writing in a 3-0 decision: "The trial court erred in denying Yavorcik's motion for judgment of acquittal for lack of venue. As a result, Yavorcik's conviction cannot stand. It is mandatory that venue be proven beyond a reasonable doubt before a conviction can be sustained."
The Ohio Attorney General's Office and the Cuyahoga County Prosecutor's Office, which jointly prosecuted Yavorcik, is deciding whether to appeal the decision. While it's expected the offices will appeal to the Supreme Court, an AG spokesman said Friday that he had "no update" on that decision.
More like this from vindy.com