Preschoolers learn about llamas at Boardman park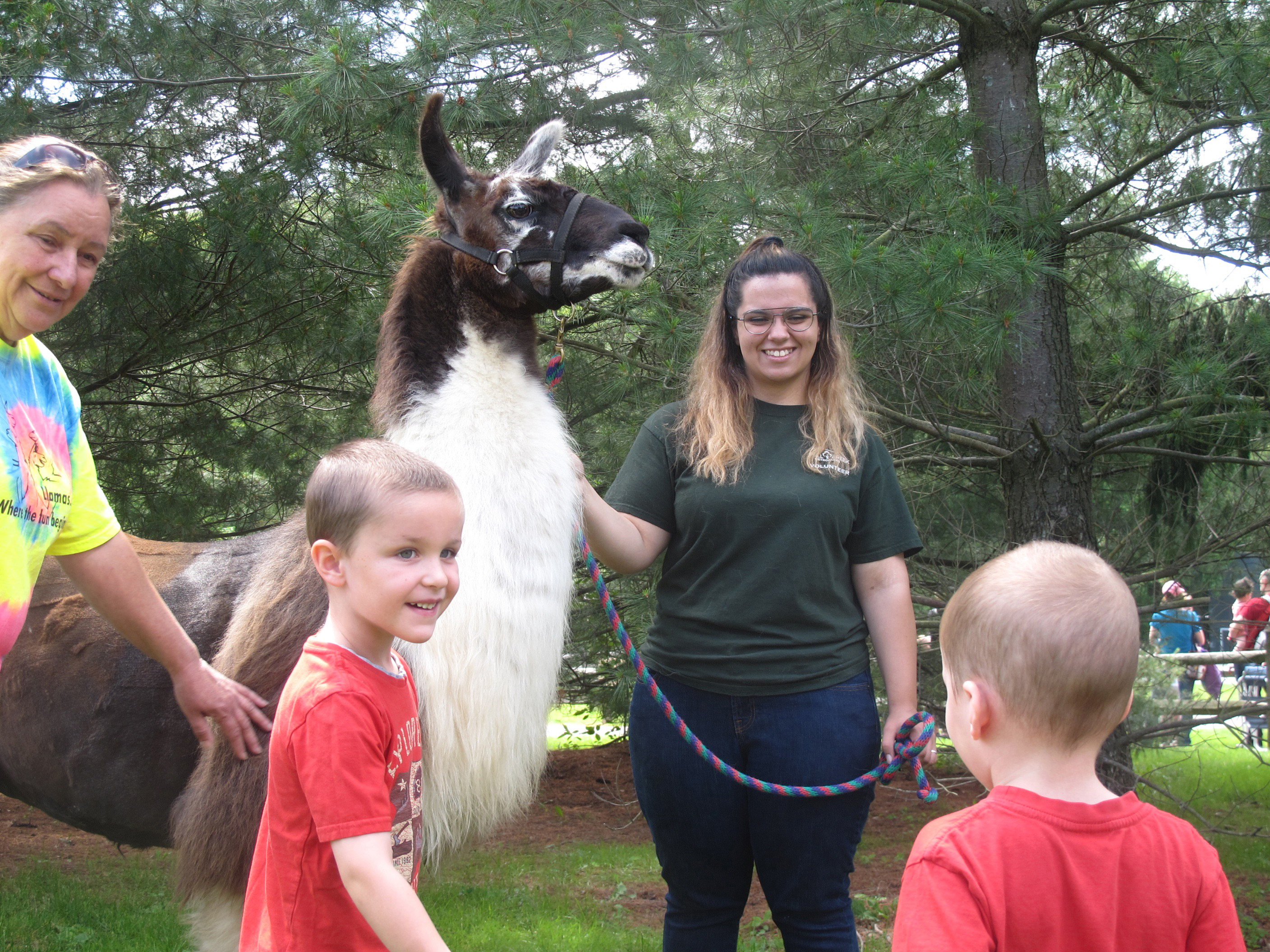 ---
By JESSICA HARKER
Boardman park hosted a brand new event called Preschoolers in the Park on June 12.
The theme of the event was the children's book "Llama Llama Red Pajama" and was free to all members of the public.
Anne-Marie Turner, assistant recreation director at the park, organized the event stating that her goal was to promote literacy and community engagement for a younger age group.
The Mahoning County 4-H club volunteered, bringing four llamas for the children to pet.
"We wanted to get the kids before nap time, get them energized early enough before they all needed break." Turner said.
Joe Sullivan presented a science lesson about llamas to the preschoolers. They also participated in a sing-along with Ranger Jessica and read "Llama LLama Red Pajama," by Turner.
The park also offered free wagon rides to the preschoolers and their families.
"The goal is to encourage kids to read," said Karen McCallum, the recreation director, "We couldn't ask for a more beautiful day."
Children were encouraged to wear red pajamas or T-shirts to the event to match the theme.
The park has three additional Preschoolers in the Park events scheduled for this year, one every month of summer.
According to McCallum the next event will have an underwater theme.
More like this from vindy.com